An amazing and unique picture of world famous Zakynthos shipwreck beach Navagio as seen from a Chinook helicopter operating against the huge wildfire in Maries – Anafonitria – Volimes over the weekend.
On its way to refill the bucket with sea water, the helicopter flew over the Zakynthos shipwreck beach and the crew took the shot.
The big red 'umbrella' is the bambi bucket that gets refilled again and again and the water is been dropped right into the fire.
The bucket capacity is from 273 to 9,842 liter, yet, the the size of each bucket is determined by the lifting capacity of the helicopter required to utilize each version.
The Chinook CH-47 belongs to the Greek Army.
In a opposite perspective, the wildfire smoke as seen from the Zakynthos shipwreck beach.
picture by Sotiris Papadogonas via imerazante.gr
Equally impressive this picture shot on Saturday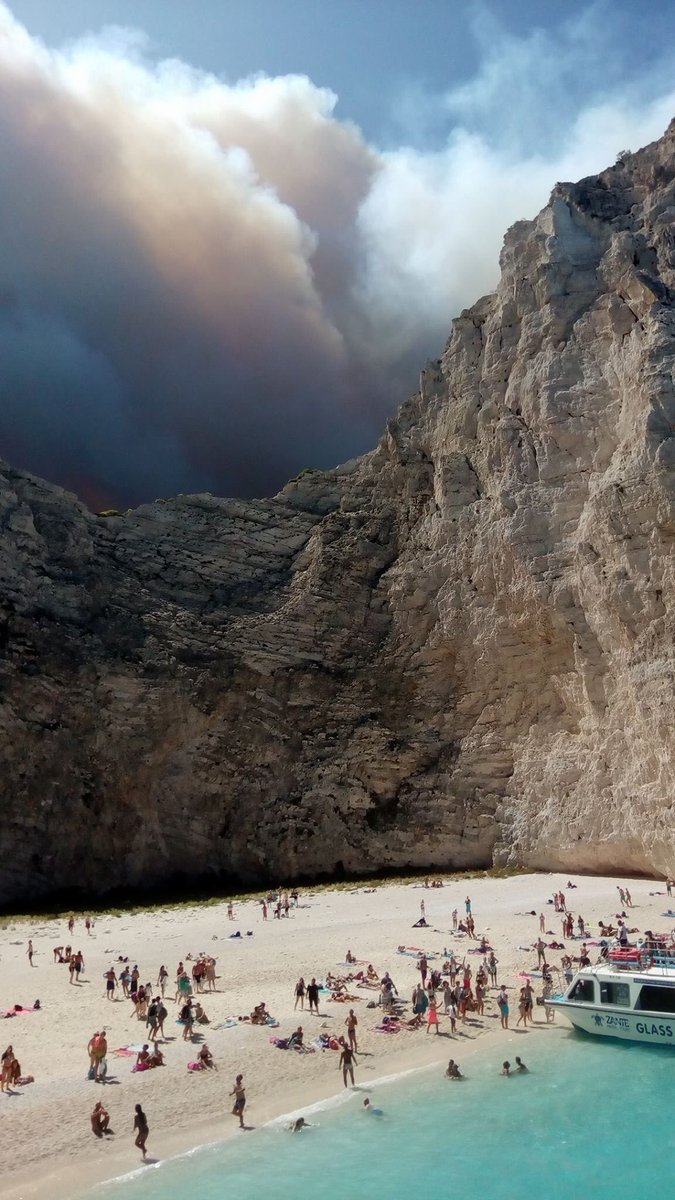 Θλίψη,οργή και οδύνη.Καίγονται σπίτια στην #Αναφωνήτρια
Οι καπνοί ορατοί και από το παγκοσμίου φήμης #Ναυάγιο#Zakynthos #Zante2017 #foties pic.twitter.com/3SFxUz0Qdc

— george gogos (@gogoserz) August 26, 2017
Sorrow, wrath and anguish. Houses are being burned in Anafonitria. The smoke can be seen also from the world famous Navagio.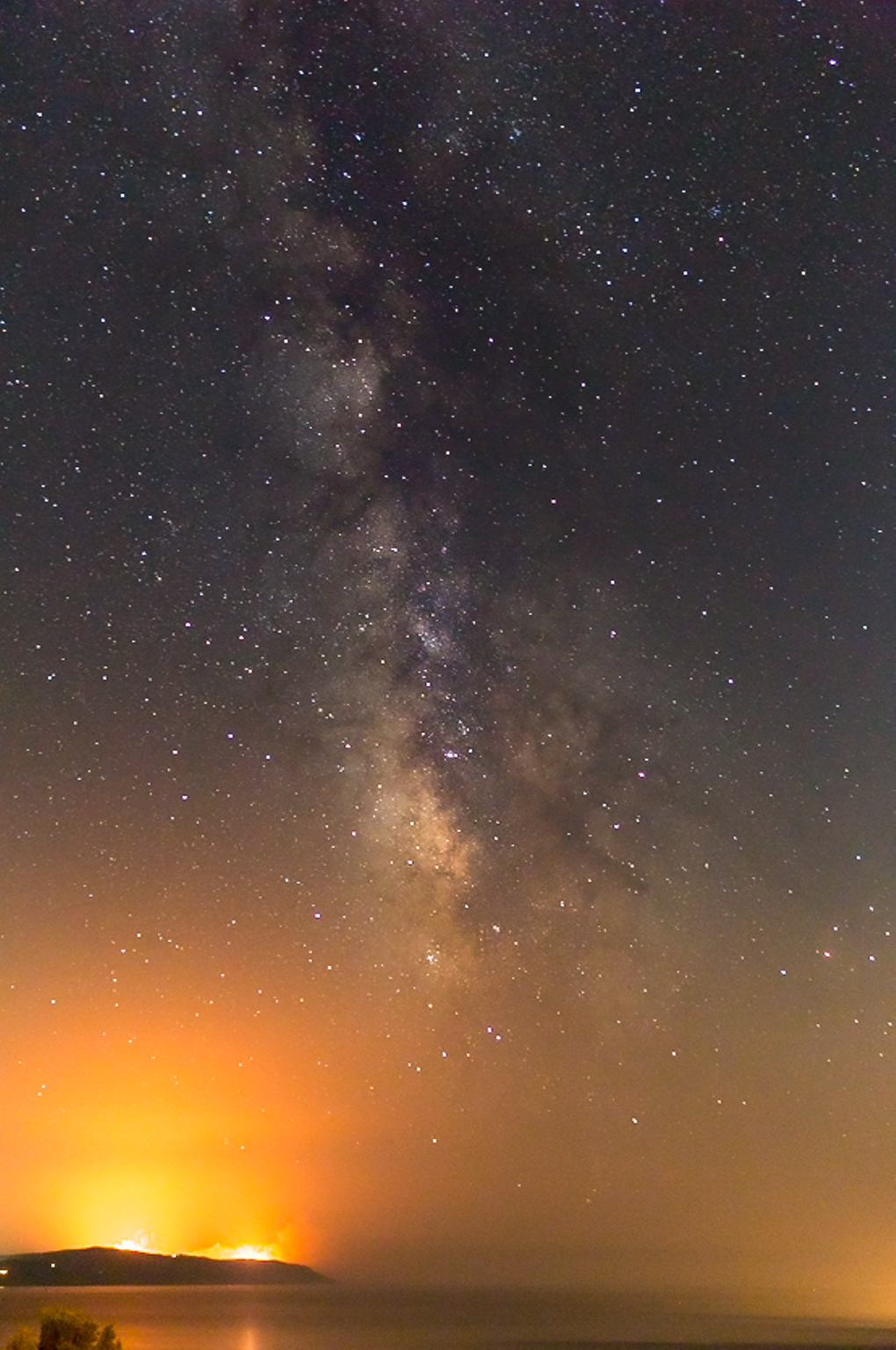 The fire on Zakynthos as seen from neighboring island of Kefalonia – picture by Jo Williams via kefaloniapress.gr
The fires on Zakynthos and Giannina as seen by NASA satellite Aqua on Aug 26 – via geonews.gr
The fires in Anafonitria, Volimes and Maries that started Saturday morning were not under control still Sunday night.
The army is opening firebreaks around the village of Maries, the winds are blowing strong and another horror night is awaiting the people of Zakynthos.