A police crackdown on a gang of pickpockets working in Greek capital has led to 31 arrests so far and the resolving of  764 cases of reported thefts. In an official statement on Monday, Greek Police said that 31 people, mostly of Albanian nationality were arrested, while another 18 suspects were at large.
The gang is believed to be behind an estimated more than 4,000 thefts of wallets, purses, cell phoneσ, tablets and other valuables, mainly from tourists and commuters at key transport points like Monastiraki and the ISAP station serving the port at Piraeus.
Investigators estimate the gang netted as much as 3,500 euros per day, bringing the total value of its loot to hundreds of thousands of euros.
It's typical method of operation, according to the announcement, was for three or four pickpockets posing as regular members of the public to surround and effectively trap a target so that one person could extract the coveted item and pass it on to another, who would then pass it onto a third who would leave the area before the theft was noticed.
Greek Police spokesman, Theodoros Chronopoulos, stressed that the gang has been operating for at least ten years and that it targeted mostly tourists from all over the world.
"As a result of the preliminary investigation, the arrested persons had set up a criminal organization with continuous action for at least the last 10 years, committing, on a daily basis, thefts against the passengers of" METRO "and" ISAP ", from whom they stole wallets or other items (i.e mobile phones), then they shared money with each other, or had the stolen items given to petty pickers thus gaining big illegal economic benefits," Chronopoulos said.
Most wallet thefts have been committed against foreign tourists from various nationalities around the world.
The gang members operated mostly on the metro and ISAP stations Omonia, Evaggelismos, Megaron Mousikis, Panormou, Syntagma, Metaxourgeio, Kallithea and Monastiraki. They preferred the metro to and from the Athens airport. They targeted mainly tourists and seniors and in general people carrying their wallet and mobile phones in their pockets.
They would operate in groups of 3 to 10 people.
The gang would also hire also "temporary personnel" for a daily wage of 20 to 30 euros. The 'management' of the gang would also give days-off to the personnel.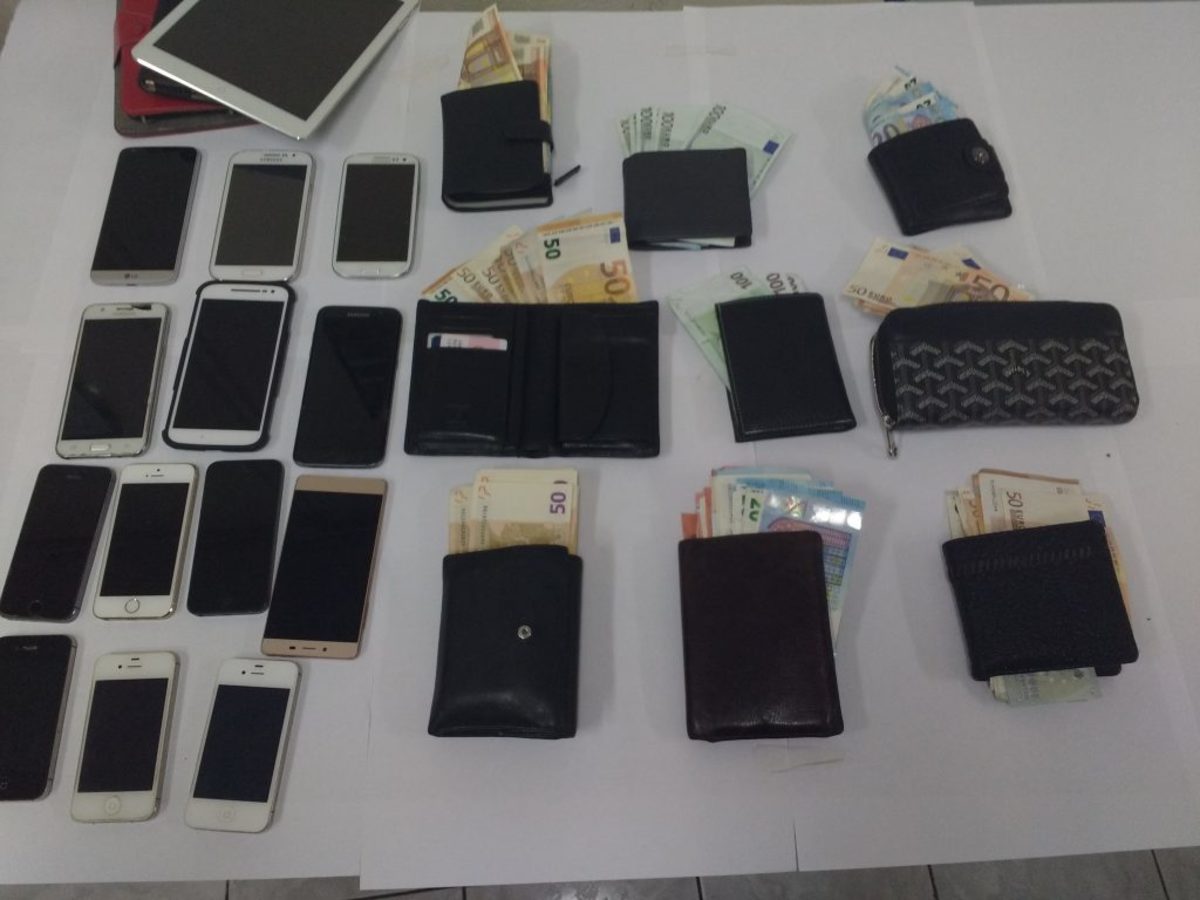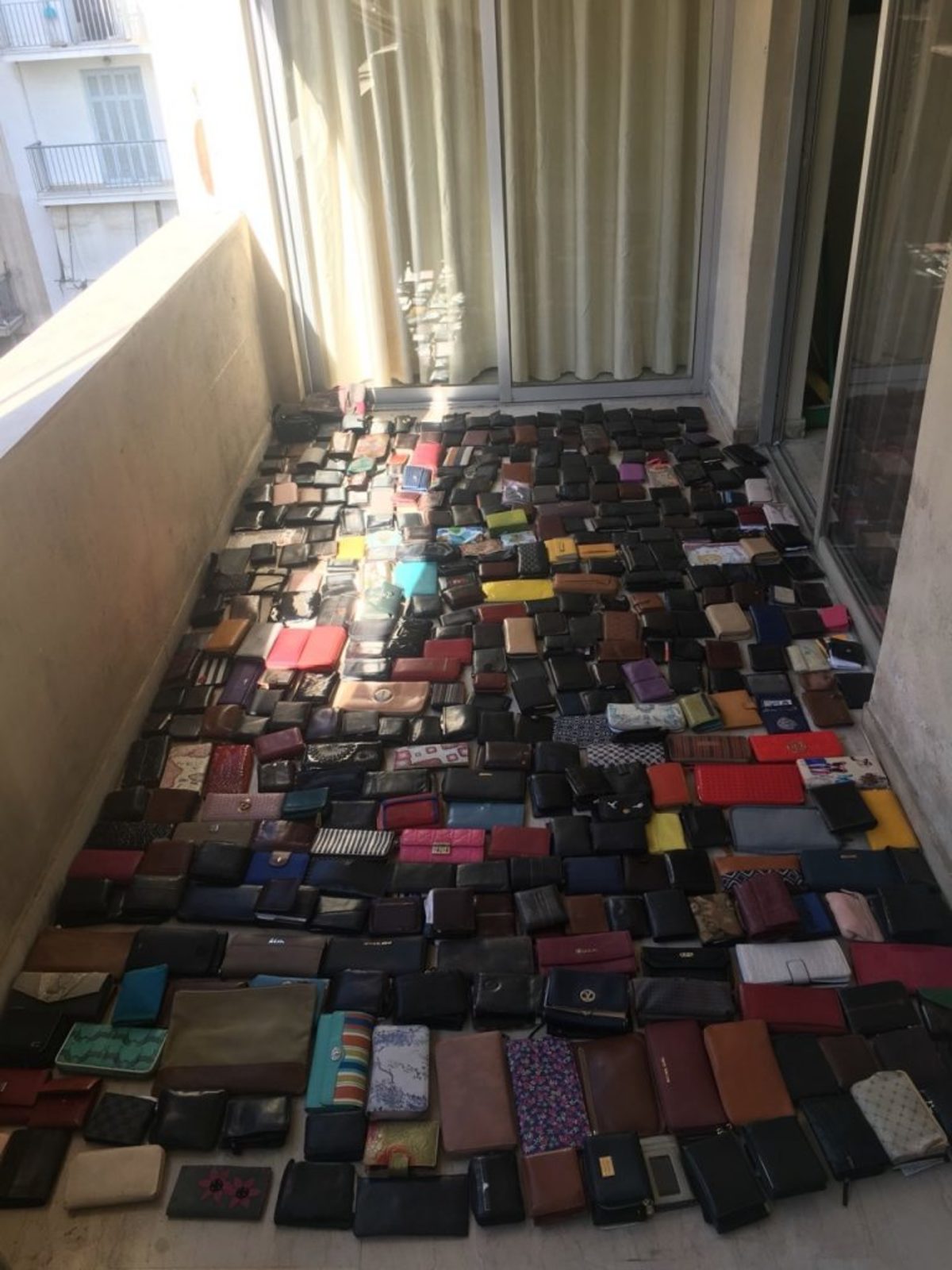 498 wallets unknown number of mobile phones as well as 9,500 euros in cash were seized during the Greek Police operation on Saturday Sept 16th 2017.
sources: newsit.gr, kathimerini, TV channels