One day after he was freed during a police operation, abducted businessman Michalis Lembidakis paid a visit to his factory and chatted with his employees. The marks of the harrowing adventure are visible. But also a big bright smile is engraved on his face. The nightmare is over.
The marks of  distress were visible. He looks exceptionally pale after 6 months in captivity away form the sunlight. He has lost a lot of weight. Psychological he tries to cope with the new situation, free of fear and anxiety.
As his employees applaud, shake hands with him and exchange hugs, he tells them that he "feels better hour by hour."
He thanks the Greek Police, his family and friends and employees and "everybody who worried about him and stood by the family" in these 187 torturing days.
As the most awful experience he describes the mind games. "I lived six nightmarish months. They exhausted my mind." he said.
A big bright smile seems permanently engraved on his face. The unbelievable adventure, the fear about his life, the nightmare of 187 days and nights, has come to an end. He is again in the arms of his wife and children, his family and employees.
The stocks of Lembidakis Plastics Factory started to trade again in the Athens stock Exchange.
So far, police has arrested 12 people – with the exception on one, all are locals from Crete. Among them is also a 16-year-old girl, the daughter of one of the suspects. She was allegedly used by her father to send messages to Lembidakis family during the ransom negotiations.
Police is searching for at least five more people suspected to be involved in the case that shook the Greek society.
The arrestees have reportedly denied any involvement in the kidnapping, claim they had "no idea" about the kidnapping and "no involvement whatsoever."
The kidnappers' gang seems to be consisting by criminals and respectable local businessmen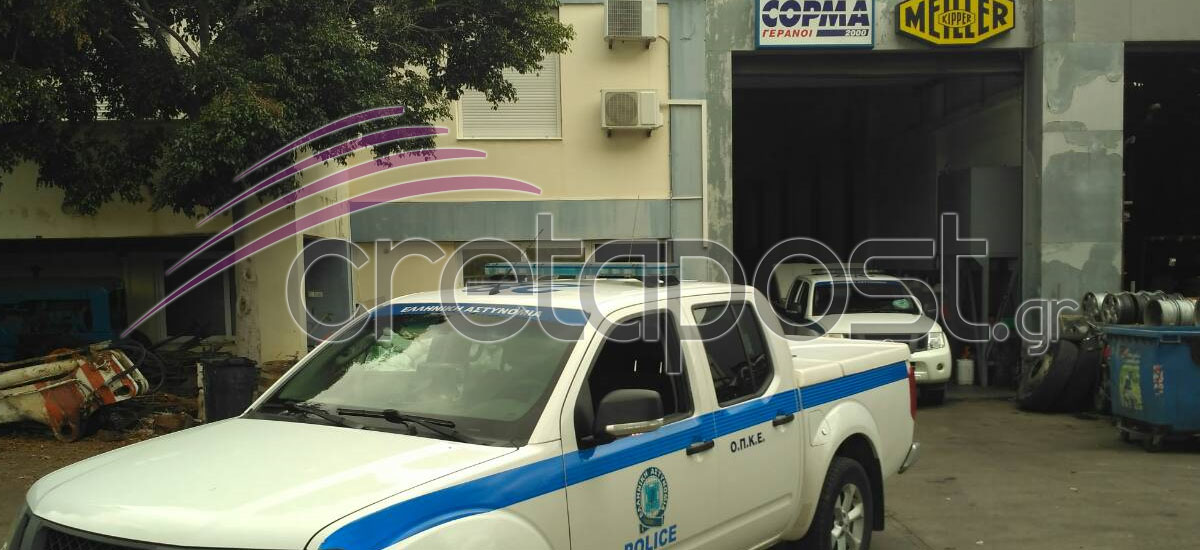 Police has been screening the area for fingerprints and other evidence still on Tuesday.
During a raid on Monday morning, police found the 53-year-old abducted businessman in a small room above the accountant's office in a junkyard for vehicles four kilometers away form the city of Rethymnon.
more pictures in zougla.gr
Police found Michalis Lembidakis on a mattress. His left foot was tied to an iron chain.
Read also: Police raid frees kidnapped Cretan businessman Michalis Lembidakis – Kidnapping Chronic-Ransom
More sources & pictures:neakriti.gr, newsit.gr, cretalive.gr