It was around 2 pm on Friday when some 300 angry retired army officers broke into the yard of the Greek Defense Ministry after they were refused an appointment by either the Minister or the deputy minister. The officers broke some entrance doors and entered the visitors' area. There are reports that there were no serious efforts to hinder them.
Video: Officers shout "All inside! All inside!", Down with the PASOK Junta!"
embedded by Embedded Video

YouTube Direkt
Greek media report that 2,000 retire officers gather on Friday morning outside the Defense Ministry to protest their pension cuts. They chanted slogans against the Defense Minister and asked his resignation.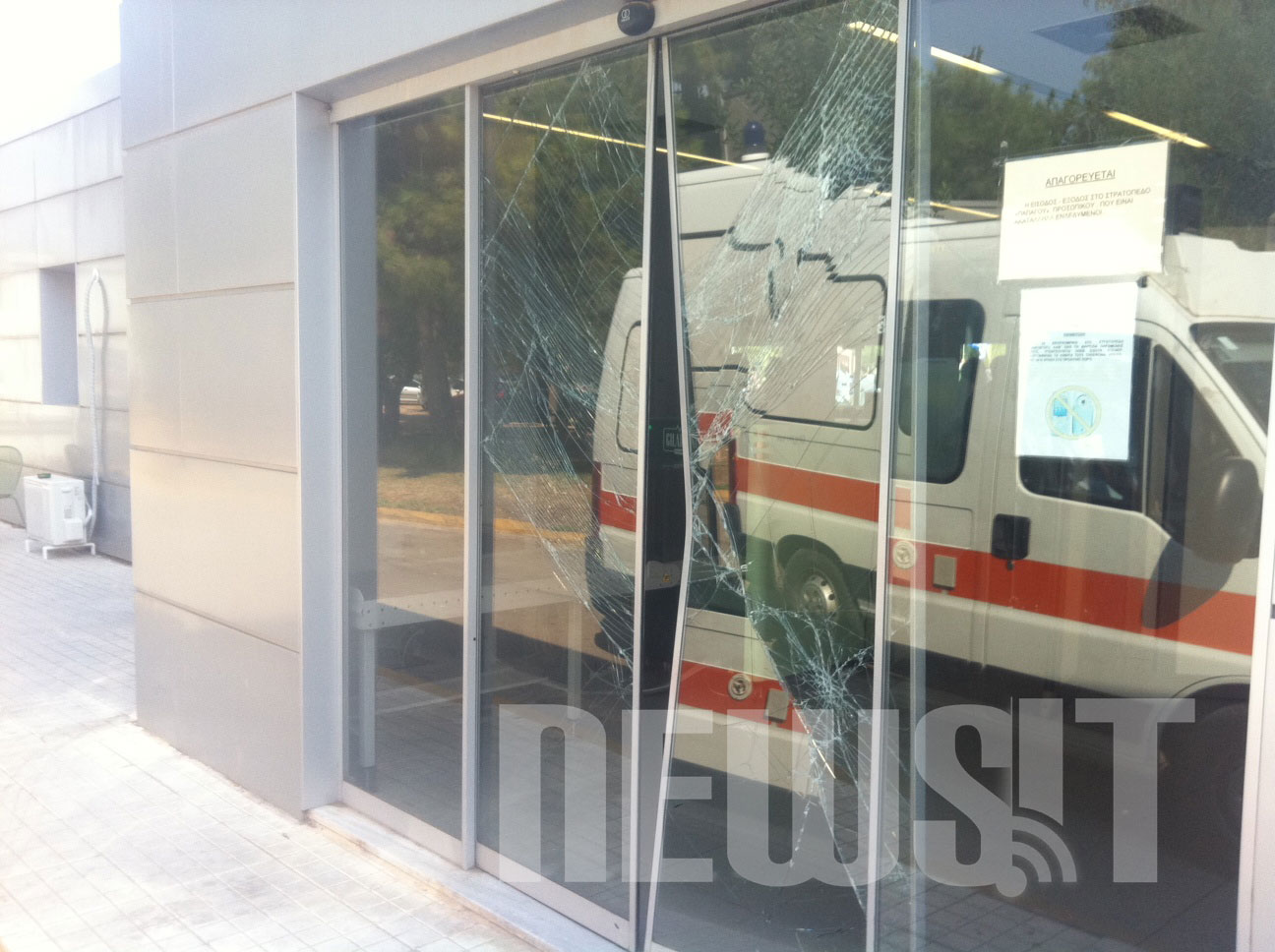 Damages
According to latest information, a group of officers moved towards  the Parliament, where is the Minister Panos Belgitis. The Minister spoke of  'derailment of democracy that has to be combated". He also asked political parties to get in contract with the associations of retired officers and urge them to give up the 'occupation'. Beglitis warned that if they don't withdraw peacefully, he will order their removal from the area.
 State NET TV reported at 3.30 pm that the retired officers are in negotiations with the Chief of the Army to whom they handed out their demands. The "occupation" is expected to conclude soon, said the state television.
The news was first reported by website onalert.gr 
Officers at the Greek Armed Forces are kindly' sent to retirement after 30-35 years of duty, as only few officers get designated for the top positions of the the military hierarchy. Some also get early retirement after 25 years of duty.  
UPDATE: At 4.30 pm the officers withdrew peacefully from the Defense Ministry.