Broader clashes between angry residents and police started on Tuesday morning in Ierissos, Chalkidiki, the area where the disputed gold mining triggers tension. Greek media report that the residents started the incidents when they attempted to hinder police units from searching in some homes of the area.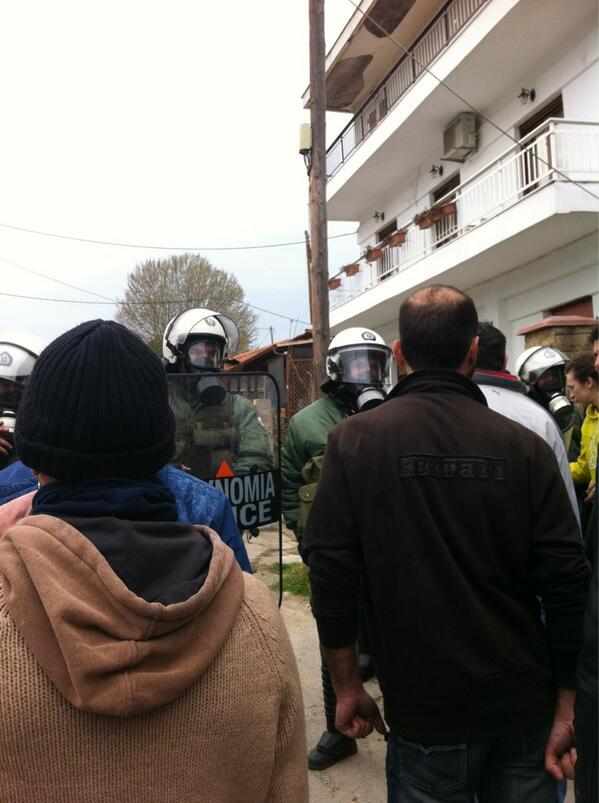 Tear gas in school
There are claims  that police fired tear gas inside a school with the effect that two high school students fainted. They have been apparently transferred to the hospital, while parents of other students rushed to school to pick up their children. Former mayor of Stagira told Skai TV  this morning "teargas has been fired even at the school of Ierissos." Greek police dismissed the claim.
Video: teargas in the village
embedded by Embedded Video

YouTube Direkt
The local Association of Parents and Teachers issued a statement saying that police has invited two school children to testify on the arson attack and that police searched one of them at the school on Wednesday.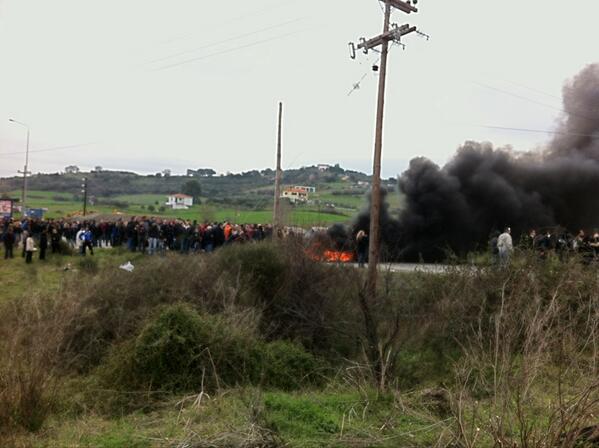 picture @katerinaelikaki via Twitter
The residents took to the streets already in the early morning upon the information that police had detained five locals suspicious for the arson attack at the Skouries gold mine in February.
Residents lite fires to protect themselves from the tear gas
According to latest media reports, the schools are closed, the church bells of the village are ringing, while the residents are gathered outside the police station.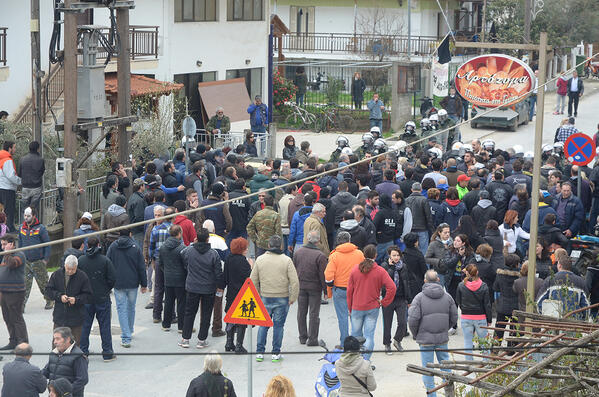 For latest updates/ information flow also in English: check in Twitter #skouries
Good summary in Storify by @asteris
More pictures: zougla.gr