ERT journalists and technicians are broadcasting live the 9 o'clock evening news program. The provisional studio in form of a table has been set up in the backyard of  the headquarters of the former Greek national broadcaster.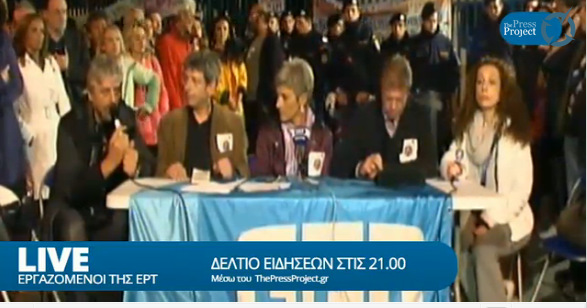 The program with guests commenting on the riot police raid in the early morning hours of Thursday is taking place in front ot several riot police squads safeguarding the ERT premises.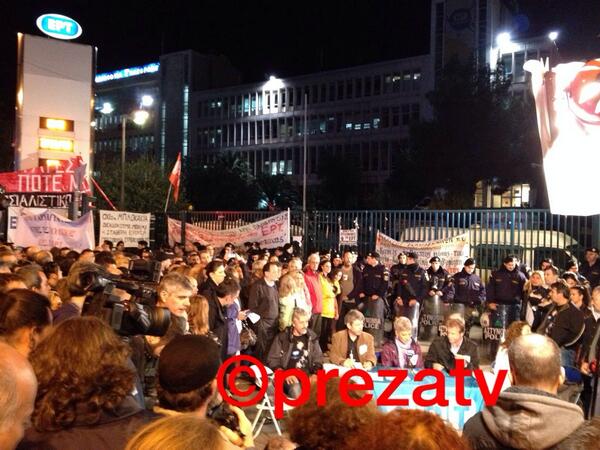 Watch the live broadcast via the internet in ertopen.com/app    and ertopen.com
Due to high traffic the link is occasionally broken. Refresh Page then.
One million internet users have reportedly watched ERT LIVE Streaming  in the first 30 minutes of broadcasting tonight.
The program lasted one hour and 15 minutes.
1,250,000 viewers watched the ERT news on live streaming tonight.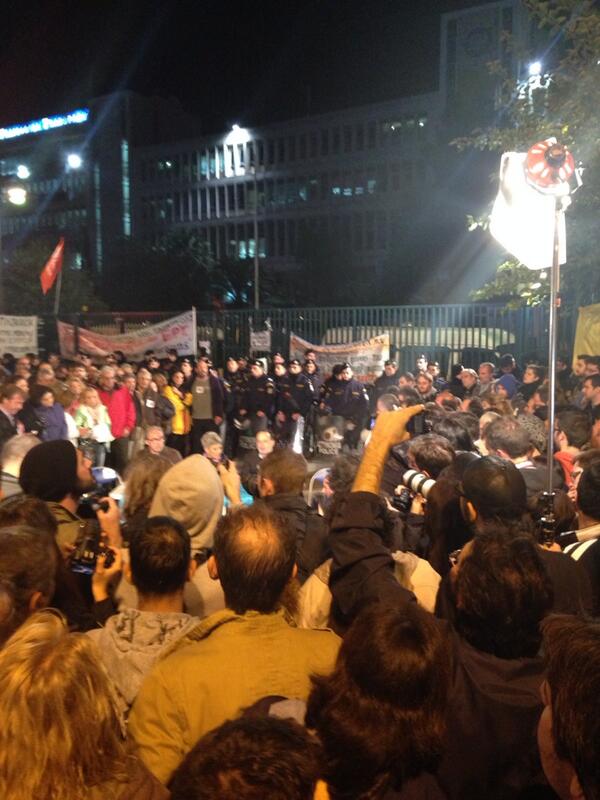 There is information that tomorrow Friday, the morning news at 8:00 will go on live streaming. Same links.