Two men and two women, one of them pregnant, collapsed on Monday, on the second day of their hunger strike outside the Greek Parliament in downtown Athens. All four have been transferred to public hospitals.
Several men and women, refugees from civil war-hit Syria, closed their lips with tape and went on hunger strike on Saturday evening.  Surrounded by their children and many supporters, the hunger-strikers spend the cold winter nights at Syntagma Square demanding a refugee status, political asylum, shelter, food and health care.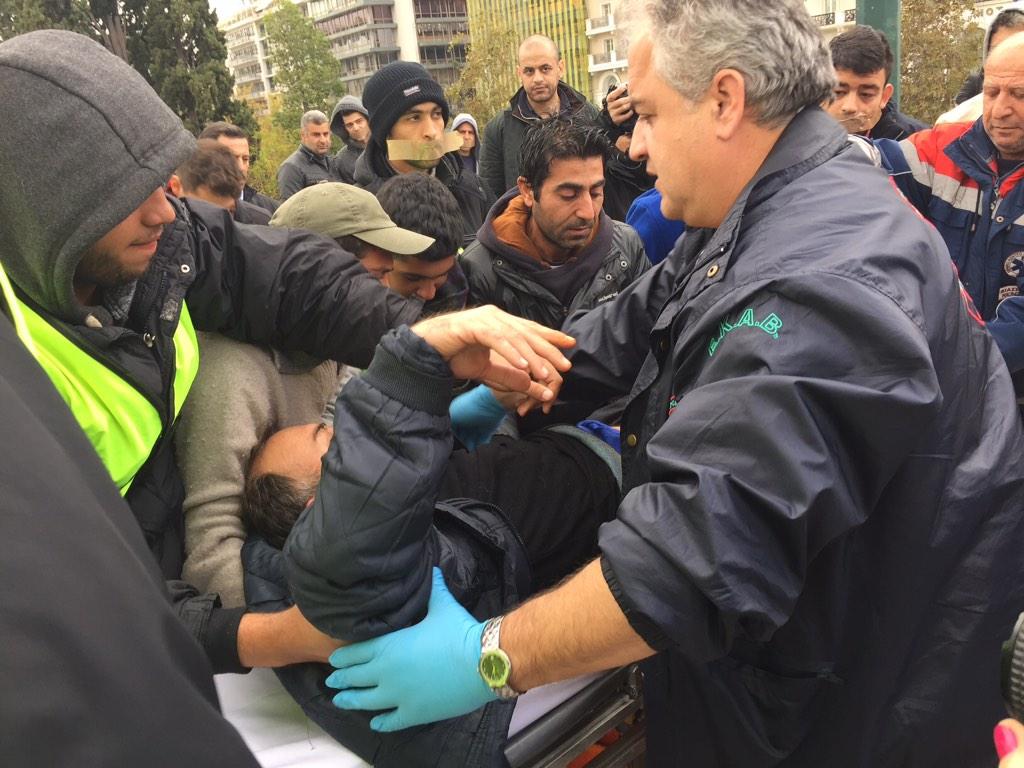 Ridden by the hardships of fleeing a country at war, a middle-aged woman and a man collapsed on Monday morning, due to hypothermia and lack of food. Paramedics offered first aid, the two have been transferred to nearby hospital..
Men, women and children, some 300 refugees from civil war ridden Syria have been protesting outside the Greek Parliament since a week claiming refugee status, asylum, shelter, food and health care. Some of them even want to be able to travel to other European countries and meet relatives living there.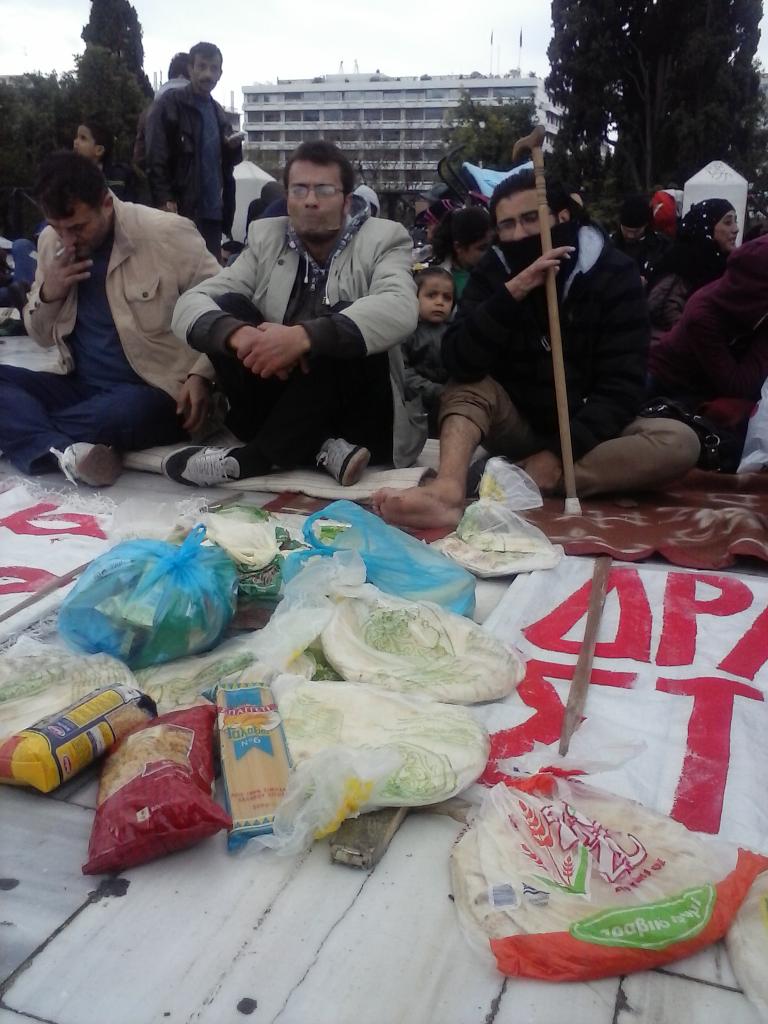 Hunger-strikers spread out donated food to show that they are not eating
Greek authorities had shown no sign of interest on the issue , therefore on Saturday, the refugees decided to go on hunger strike.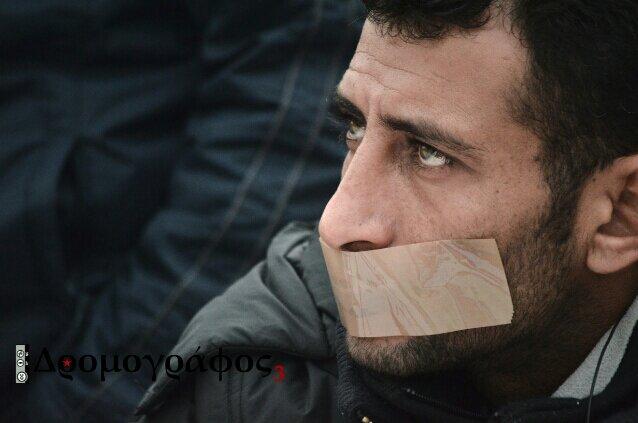 The refugees have been reportedly in Greece since six months.
For continuing updates and pictures check Twitter Hashtag #Syrianrefugees – Tweets in Greek and English