A "historical moment", frustrated Greeks would say today: Greek Prime Minister Alexis Tsipras met with German Chancellor Angela Merkel during the EU Leaders Summit in Brussels. The meeting was short and painless, and lasted just a few seconds.
A hand shake, a few smiles…. and lots of reservation and arrogance.
"Congratulations for your election. I hope we have a good cooperation, if even it will be a little difficult," Merkel reportedly told him

And Tsipras replied "I hope so".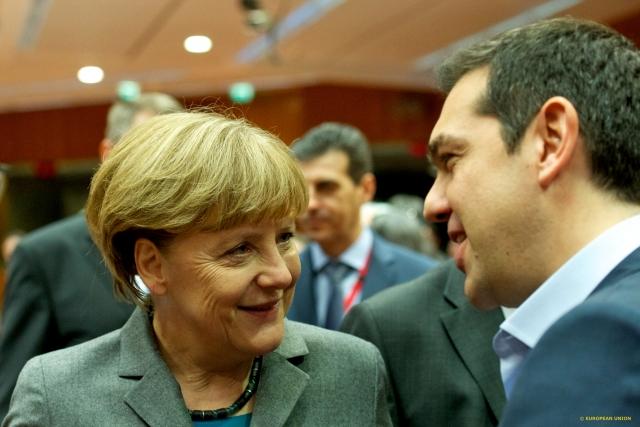 In a video I saw from the meeting, Merkel even touched Tsipras' elbow and they spoke with each other for exactly 15 seconds. They said more to each other than currently reported by Greek media.
It was Tsipras who approached the round where French president Fancois Hollande and Merkel where standing. He first greeted Hollande, and it was impossible for Merkel to avoid him.
I will upload the video as soon as I can copy it and bring over more from the dialogue when I have the information.
The historical chat occurred at 5:20 pm short before the Summit started.
PS Now if I speak of hostility, I will be brand-marked as anti-German …