Thousands of people in Greece and other European cities took to the streets to protest austerity measures and support the Greek government in its debt negotiations with its lenders. "Down with austerity", "Let Greece breathe" were the main slogans shouted by old and young.
In Athens more than 20,000 people gathered outside the Parliament at Syntagma Square in a peaceful rally.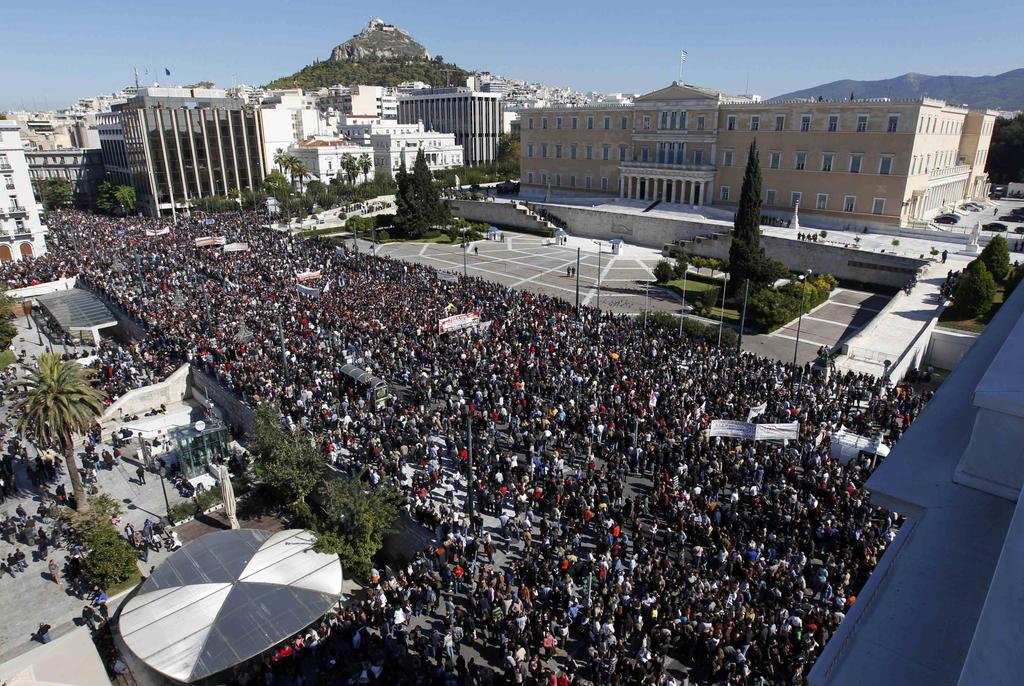 Banner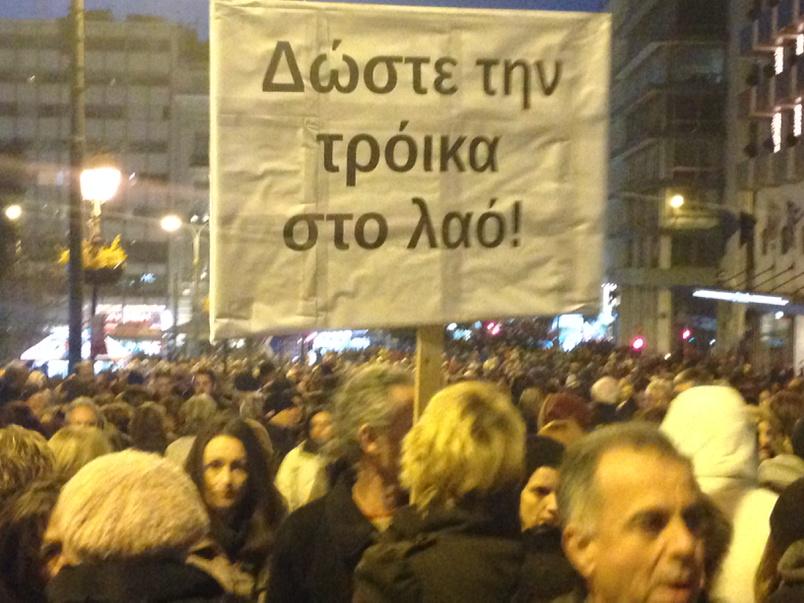 "Give the Troika to the people"
Flags from Greece, Spain, Portugal and Ireland.
Video: from Greek cities
embedded by Embedded Video

YouTube Direkt
In Brussels, veteran politician and older MEP Manolis Glezos, 96, joined the crowd.
Video: Glezos – English subtitles
embedded by Embedded Video

YouTube Direkt
Carrying Greek flags…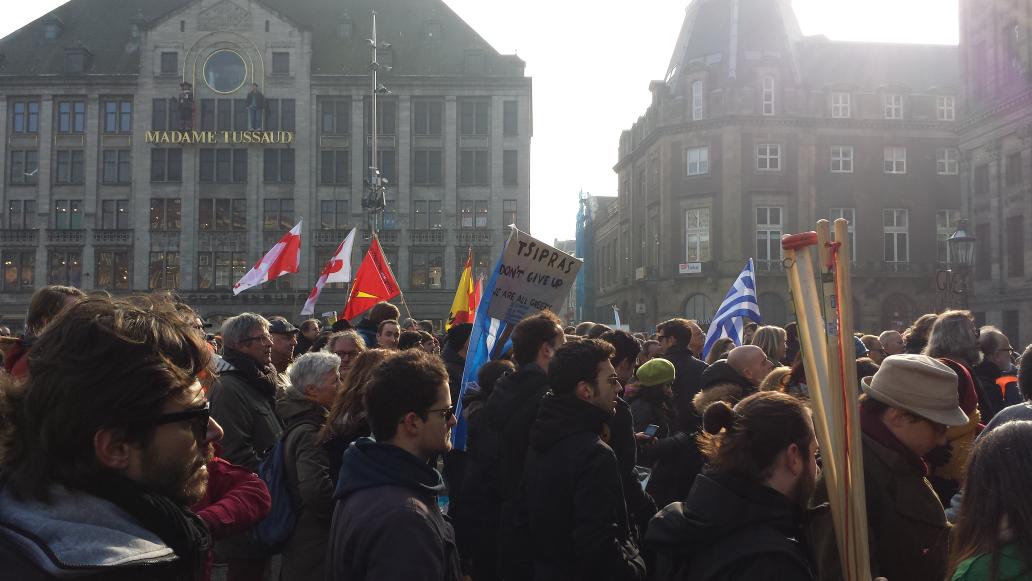 Amsterdam
6,000 people in…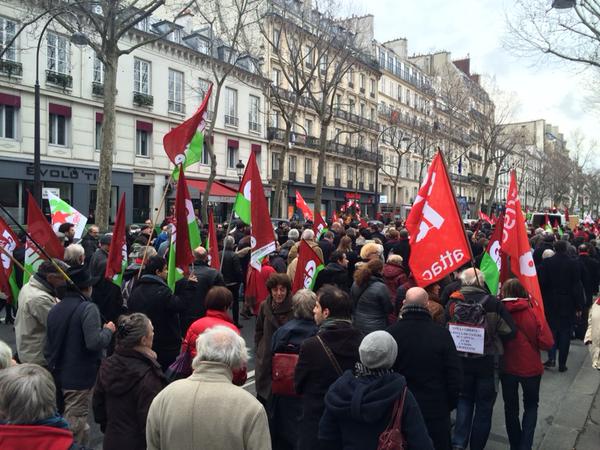 Paris
Berlin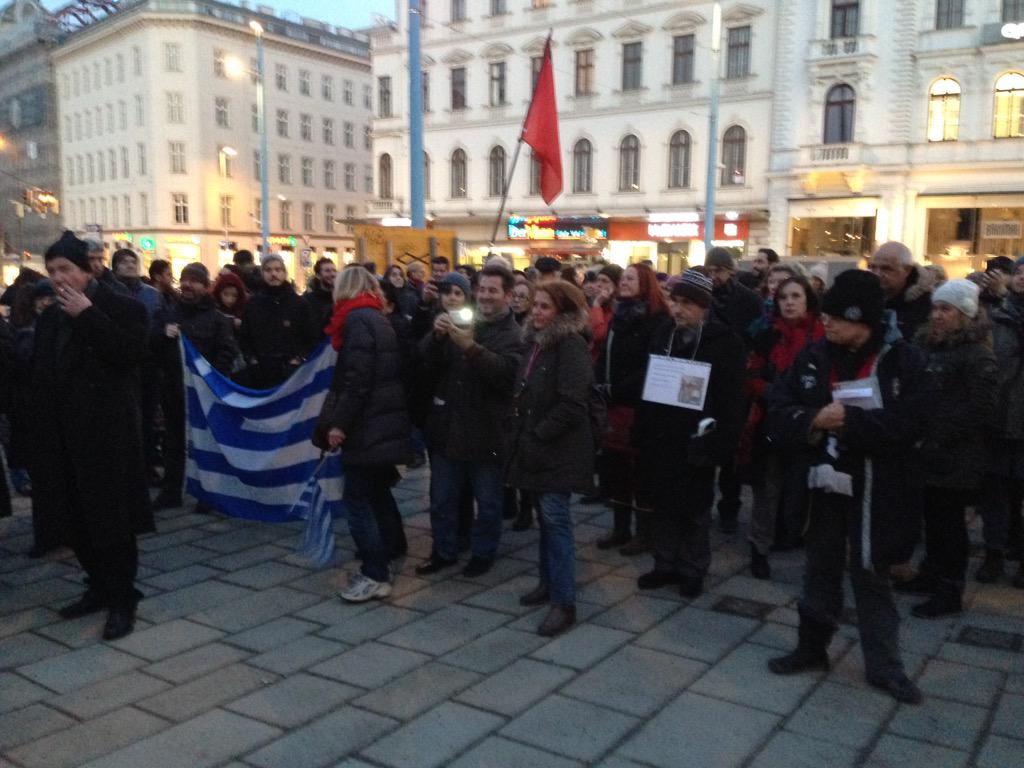 Vienna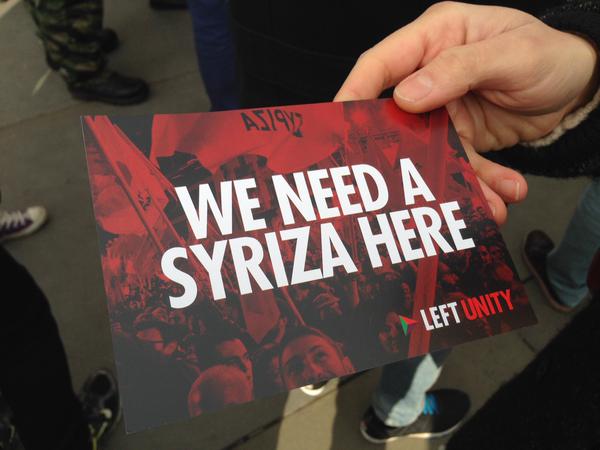 London
the solidarity rallies were held in more than 20 cites among others also in Madrid, Lisbon, Berlin, Belgrade, Oslo…
London
See photos from rallies across Europe here, and here and certainly a lots more in Twitter hashtag #mazi (together).
Sunday's rallies were organized via the social media and the main slogan was "Let Greece Breathe," and "Breath of Dignity".