Lawmaker Axel Schaaefer from MErkel's coalition partner SPD went well prepared to the German Parliament today. Under his arm, he has a copy of tabloid Bild. He has already marked the newspaper's front page promoting an anti-Greek hate-campaign with a huge, thick X.
When his turn comes to join the debate on the Greek program extension, Axel Schaefer stands up and demonstrates his own Nein to the Bild's Nein-to-greedy-Greeks chevy.
"We all agree here. We do not support campaigns against another country. I condemn this campaign," he says and hold high his own protest banner. He receives a big applaud by his colleagues.
Video: Schaefer in German Parliament
embedded by
Embedded Video
YouTube Direkt
"We can never offend a country," Schaefel tells later German private n-tv.
During his speech, Schaefer described "the threat about isolating Greece from the euro zone and the debated about Grexit" as "nonsense". He stressed that something like that would "not only destroy Greece but also the European Union." He rejected claims of "German hegemony in Europe," and said that "all members are equal."
German MPs approved Greece' extension
In a session that lasted more than two hours,  German lawmakers ratified the Greek extension program with an overwhelming majority of 542 votes. 32 MPs voted against and there were 13 abstentions, mostly from Die Linke.
The NEINs came 29 from so-called "union-fraction", that is the CSU/CSU sister parties and 3 from Die Linke.
Die Linke is a German left-wing party with close relations to SYRIZA, however, "Die Linke normally votes against aid-packages within the euro-crisis," out of ideology.
German Finance Minister Wolfgang Schaeuble had to defend the Greek extension towards several voices objecting it saying that "there are no concessions granted" to Greece and that the Greeks "had agreed to fulfill all the commitments."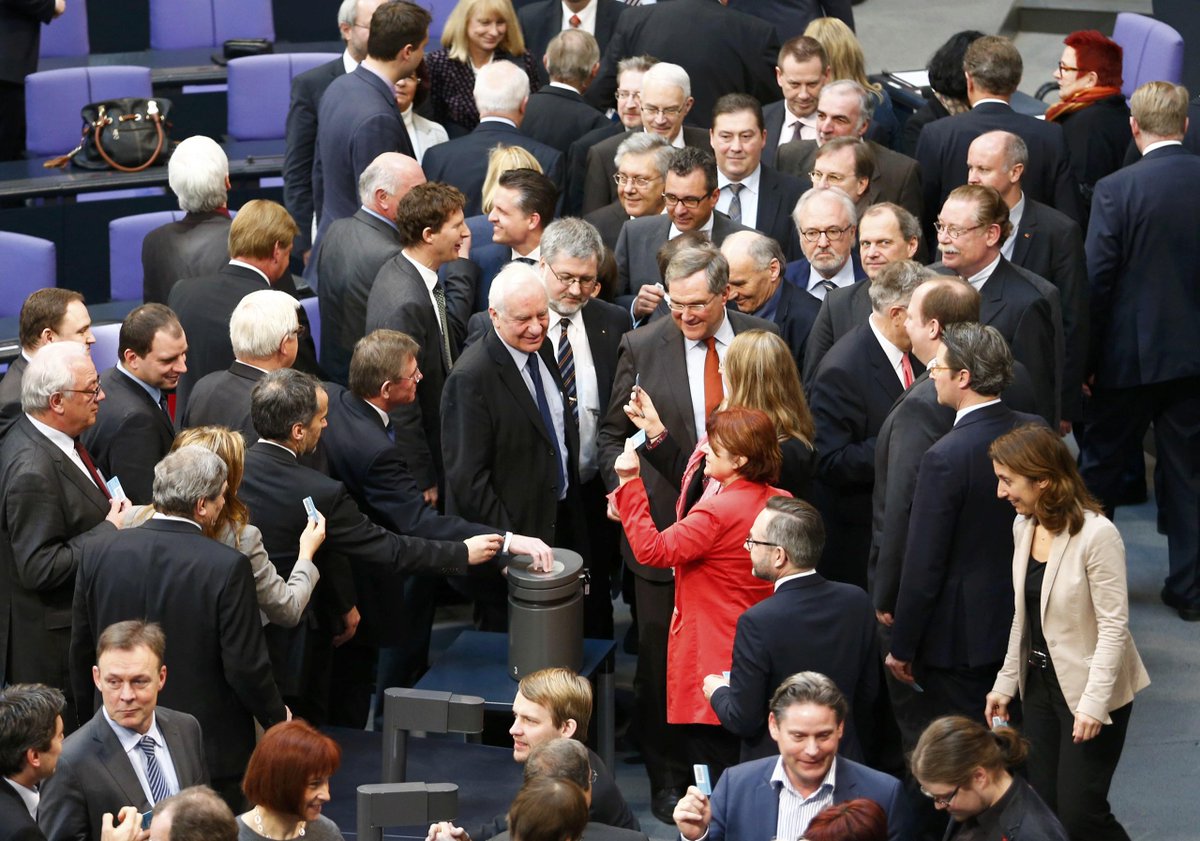 Is this voting? looks a bit anarchistic….