A powerful earthquake measuring 6.2 on Richter scale occurred at 9:07 pm in the sea between the islands of Crete and Karpathos in South Greece. According to first information, the epicenter was in the sea 108 km east of Agios Nikolaos, Crete, and 54 km south-east of the island of Karpathos.
The earthquake occurred at ta depth of 10 km in the sea.
There are no immediate reports of injuries or material damages on the two islands.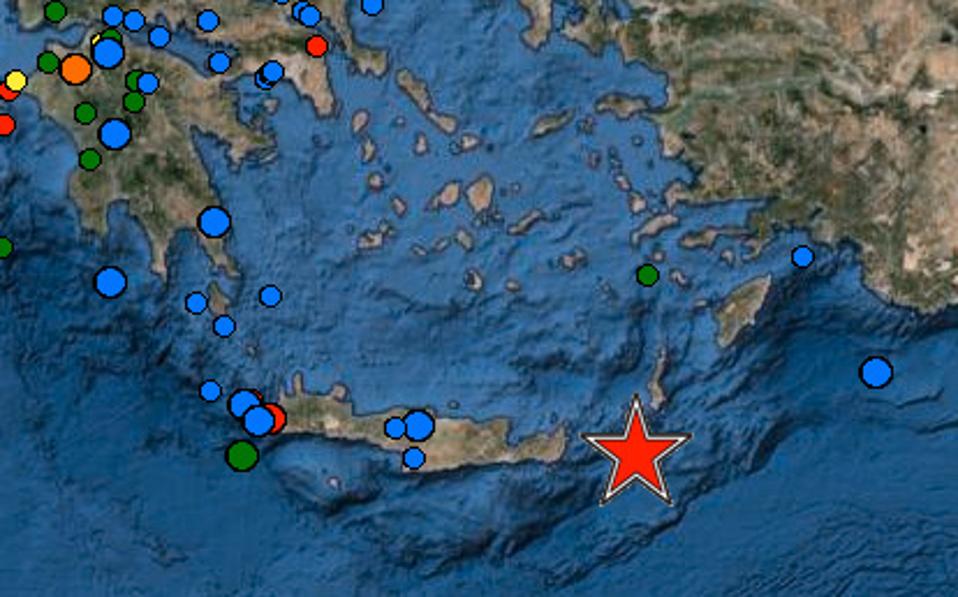 The earthquake was reportedly felt also on the islands of Rhodes and Kassos.
Apparently it was also felt in Northern Egypt.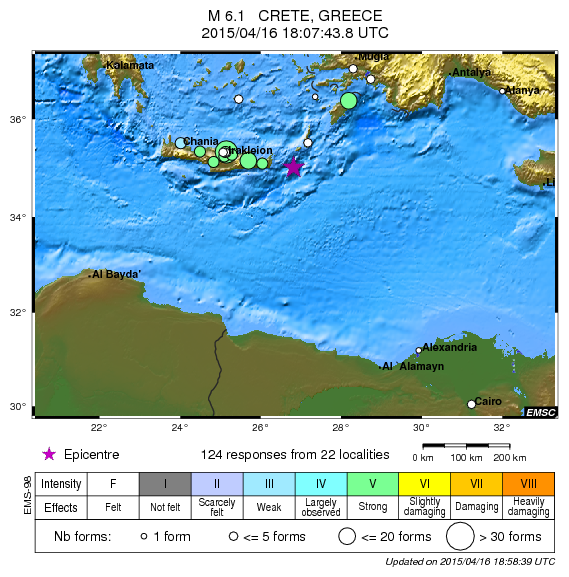 Did you feel it?