There has never happened before: that police of one country fires teargas on the soil of another country. FYROM police made extensive use of teargas and sound flares against refugees and migrants who are on Greece's soil.
The clashes started when a big crowd of refugees moved to the fence, start it to shake it and they even opened the main gate.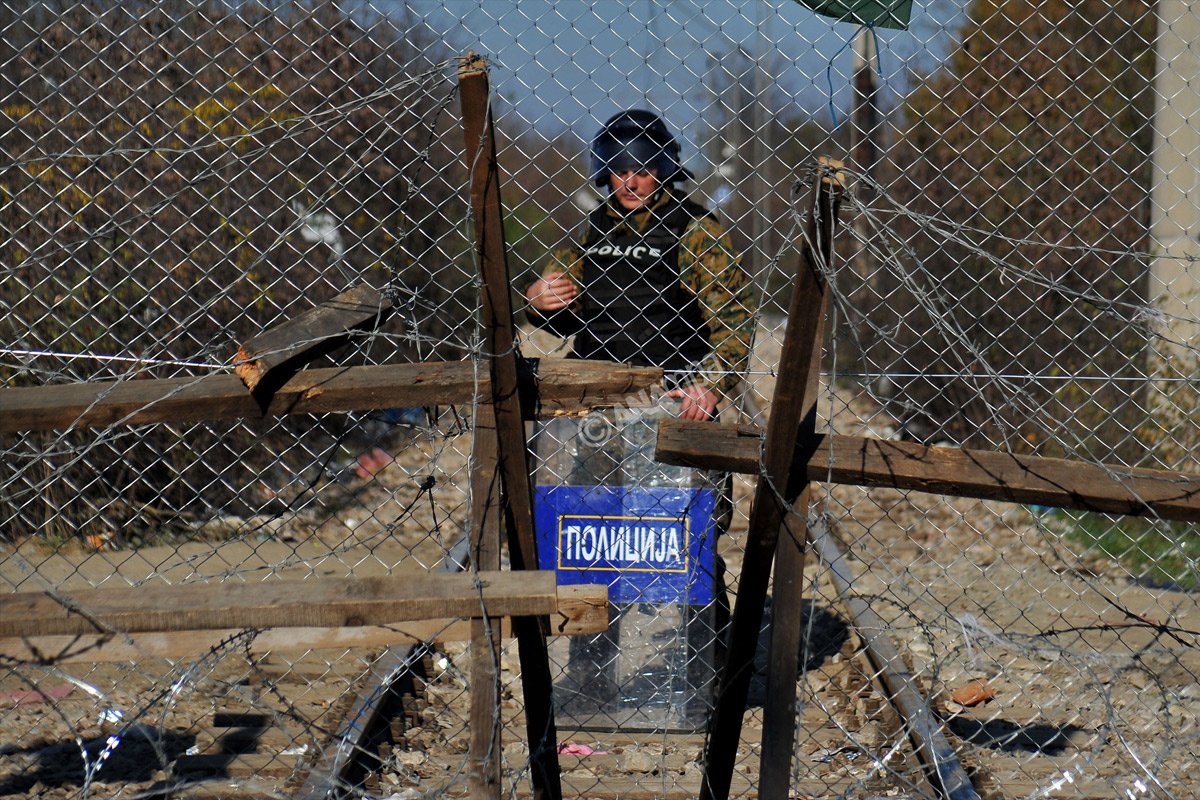 FYROM's answer was prompt with a massive firing of teargas and sound flares. And not only! Eyewitness have also in picture big rubber bullets!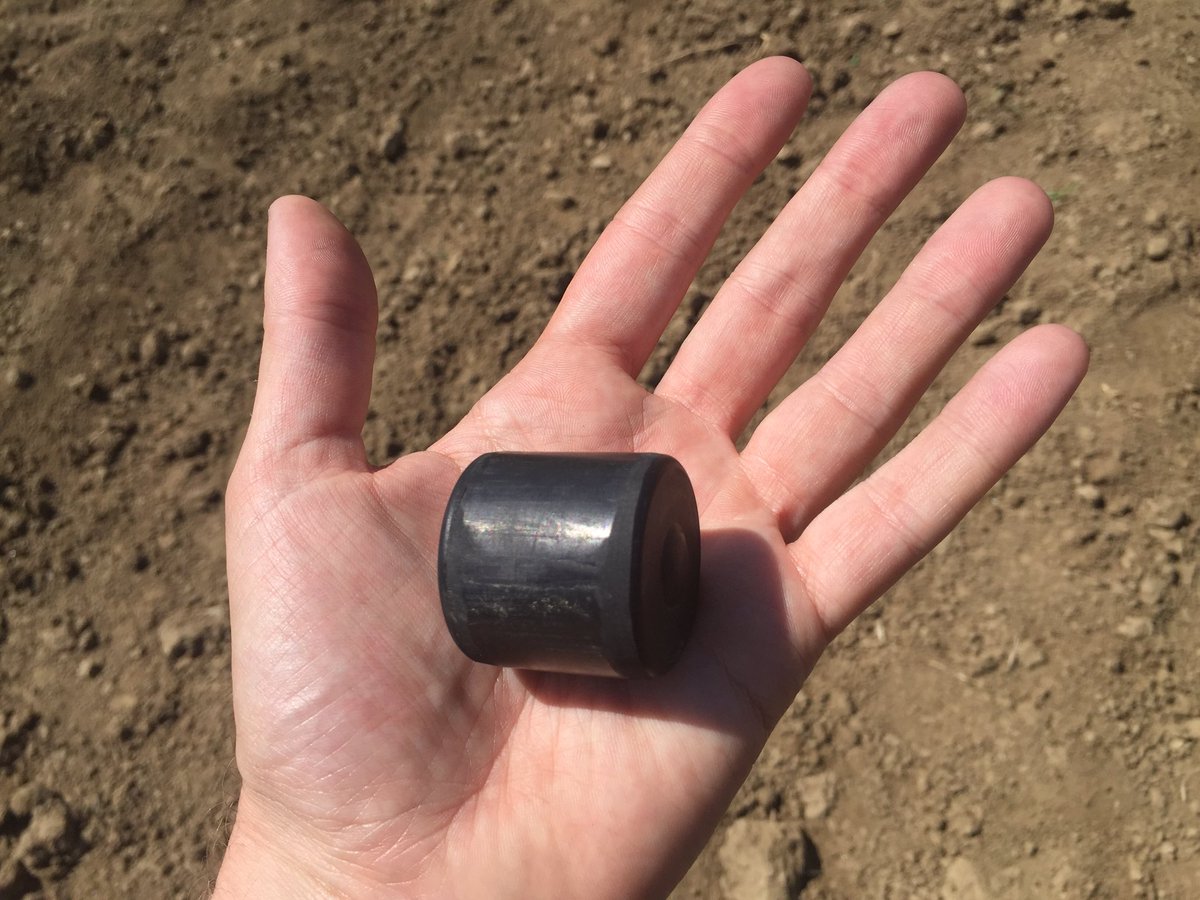 Several people have been injured, some have fainted, the majority suffers from  respiratory problems. Many were taken to Doctors Without Borders facilities.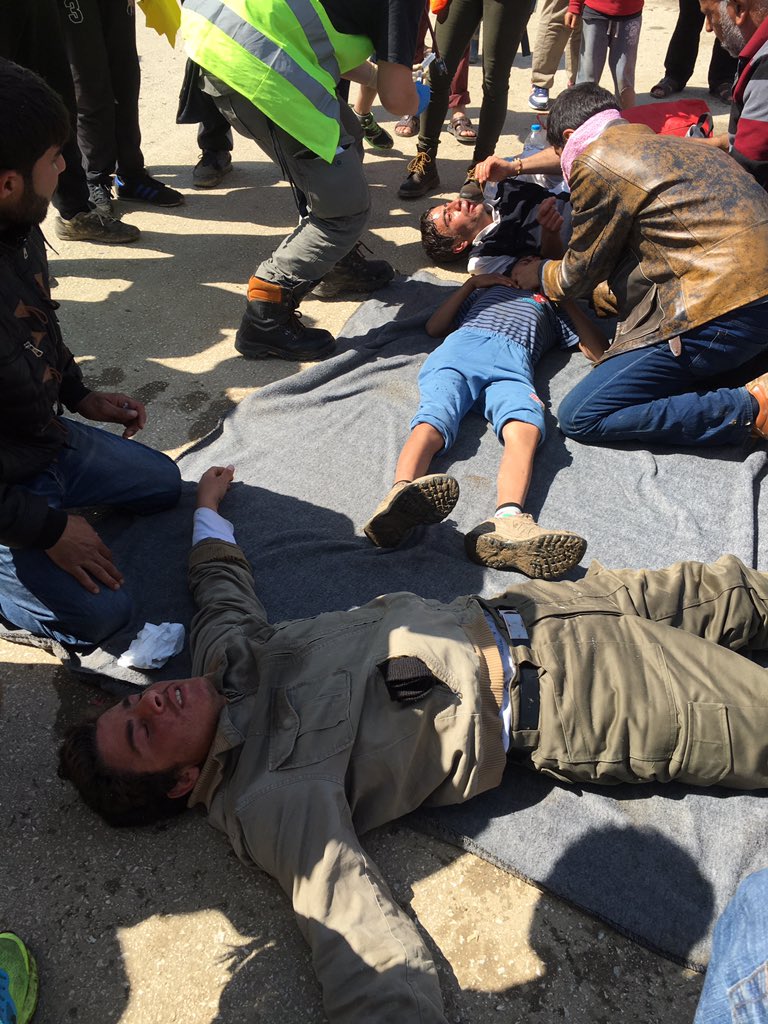 Fist aid to children, victims of brutality, teargas and desparationFYROM.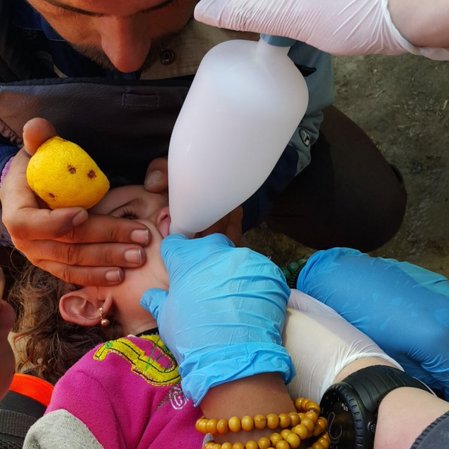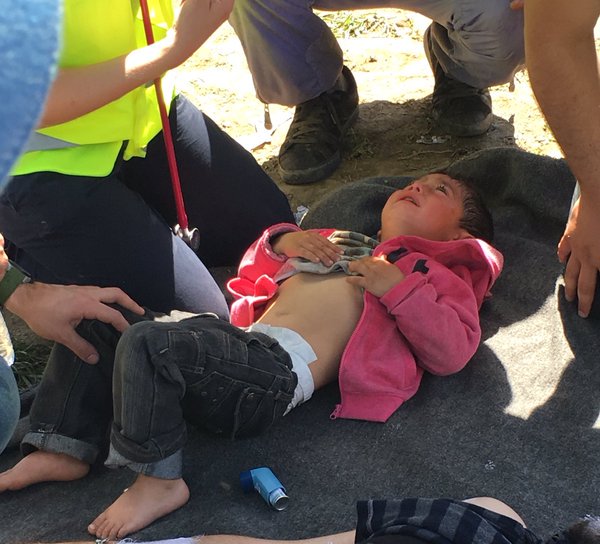 FYROM police reportedly fires teargassing not only at the fence area but also far way inside the camp, teargassing also peaceful refugees in the tents.
The incidents started short before 12 o' clock on Sunday, when some 500 refugees and migrants "attempted to dismantle the border fence" and cross to FYROM. A little earlier, a refugees' representation had talked to FYROM authorities and asked them to open the borders. Their request was turned down with the argument that borders are and will remain closed.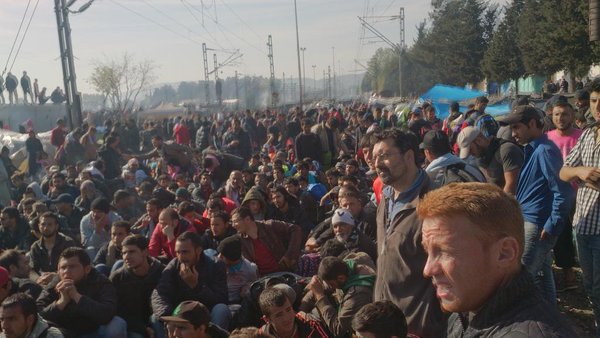 According to media reports, leaflets in Arabic had been circulating on Saturday, they were also posted everywhere around the Idomeni camp. The leaflets were calling on refugees and migrants to "cross the border on Sunday", while there were also rumors that FYROM would open borders today to accept 400 people.
According to sources from Idomeni, the leaflets were handwritten in Arabic and were claiming that the borders would open at 9 a.m. on Sunday.
Children everywhere…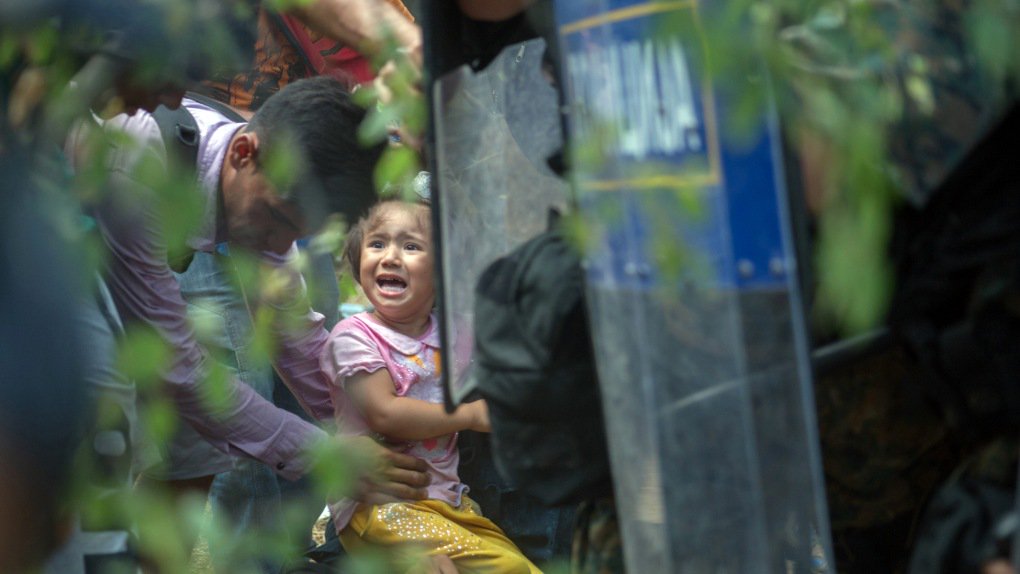 The incidents continue with the latest information from the border saying that Refugees and migrants reply to teargas with stones.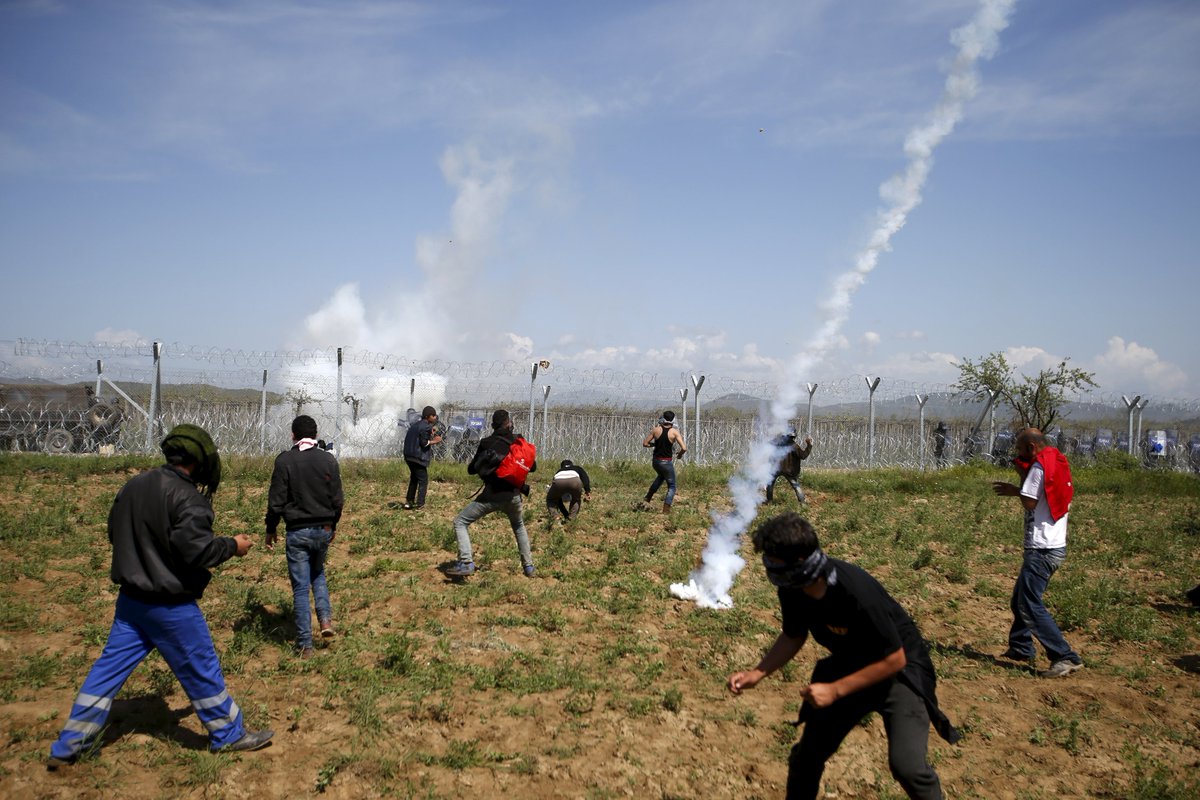 There is apparently no intervention by Greek police, except one helicopter in low flight over the area.
UPDATE:
Dismissing claims that "FYROM police entered Greece and fired teargas and rubber bullets", Greek Defense Ministry said that "at no point FYROM policemen entered Greek soil." GDM speaks of "2,000-2,500 people" who tried to raid the borders.
According to Greek Police responsible for the refugees' and migrants' borders raid are "activists from foreign countries." Citing police sources, Mega TV said that "these activists are not on Greek soil but that they enter occasionally." Greek police claims that it was close to identify them.
Pictures from Twitter #Idomeni
PS well done, Europe! Teargassing children who escaped bombs!