Some 30 young men with their faces covered moved towards the border fence around 12 o' clock on Wednesday and tried it bring it down. FYROM police fired stun grenades. Soon the situation escalated as more men joined the protest and FYROM police went over to fire tear gas.
At the same time, two Greek riot police squads took position along the fence trying to push back the protesters.
According to information coming from Idomeni, so far, Greek riot police has not fired tear gas but armed with shield, baton and gas mask is apparently ready to do whatever it takes to avoid the chaos of last Sunday, when at least 300 people, among them children, were hurt by rubber bullets and suffered respiratory problems from the extensive use of FYROM's teargassing and using projectiles to fire tear gas 400 meters away, inside the tent camp.
+++ 14:20 Riots continue with protesters throwing stones at FYROM police that is answering the challenge with tear gas. Protesters also attempt to cut the fence.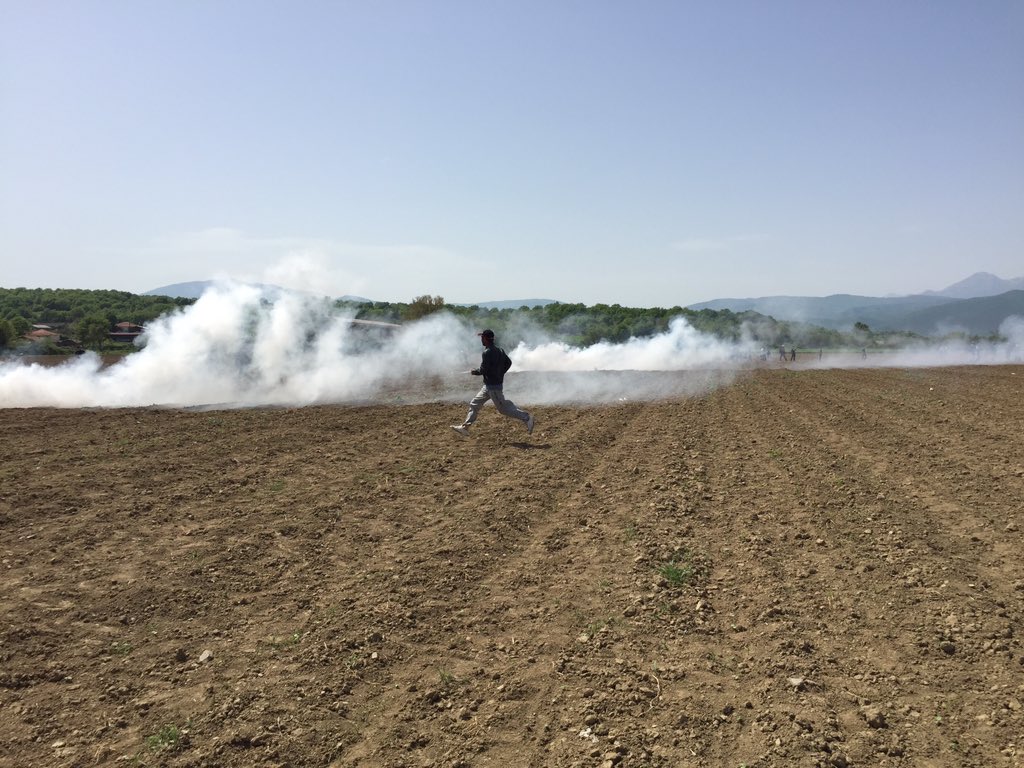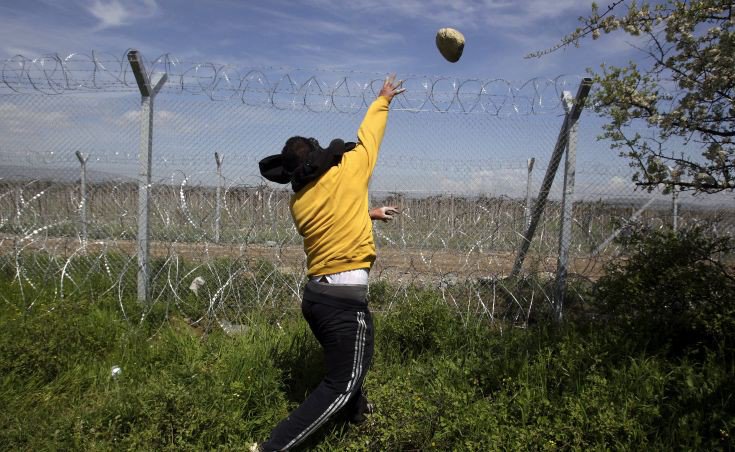 New Detentions
Greek police has intensified controls on the roads leading to the camp, a young German woman was detained when police found pepper spray in her car. Also another German, a Spaniard and an Austrian were briefly detained and set free.
On Tuesday, police briefly detained 14 foreign nationals and 2 Greeks, one German man was remanded for having an "illegal knife". The German is to be brought before the prosecutor today.
A call to refugees and migrants of Idomeni to try to raid the fence yesterday failed.
Alarmed by the refugees and migrants protests at the borders, Greek government has set road blocks and controls cars entering the Idomeni camp in an effort to identify activists and volunteers inciting the crowd to protests or to dangerous border crossing.
On Monday, Prime Minister Alexis Tsipra not only blasted FYROM to the use of violence but also "solidarity activists" for "having in mind only funds but not service to refugees."