One hundred refugees and migrants from the camp in Idomeni attempted to set up a tent at the border fence between Greece and FYROM on Thursday. Greek riot police intervened to stop the action, and some protesters started to hurl stones at the policemen and chant "Open borders!".
Eventually the action was stopped and the tent was removed, a sit-in protest followed.

According to Greek media, the situation was tense already in the morning, when refugees gathered outside the UNHCR offices and were protesting. The UNHCR staff reportedly left the camp temporarily.
Refugees and immigrants in Idomeni exceed 10,000, and while several hundred families left the camp for organized accommodation centers, many thousands still refuse to go, hoping that the borders will open.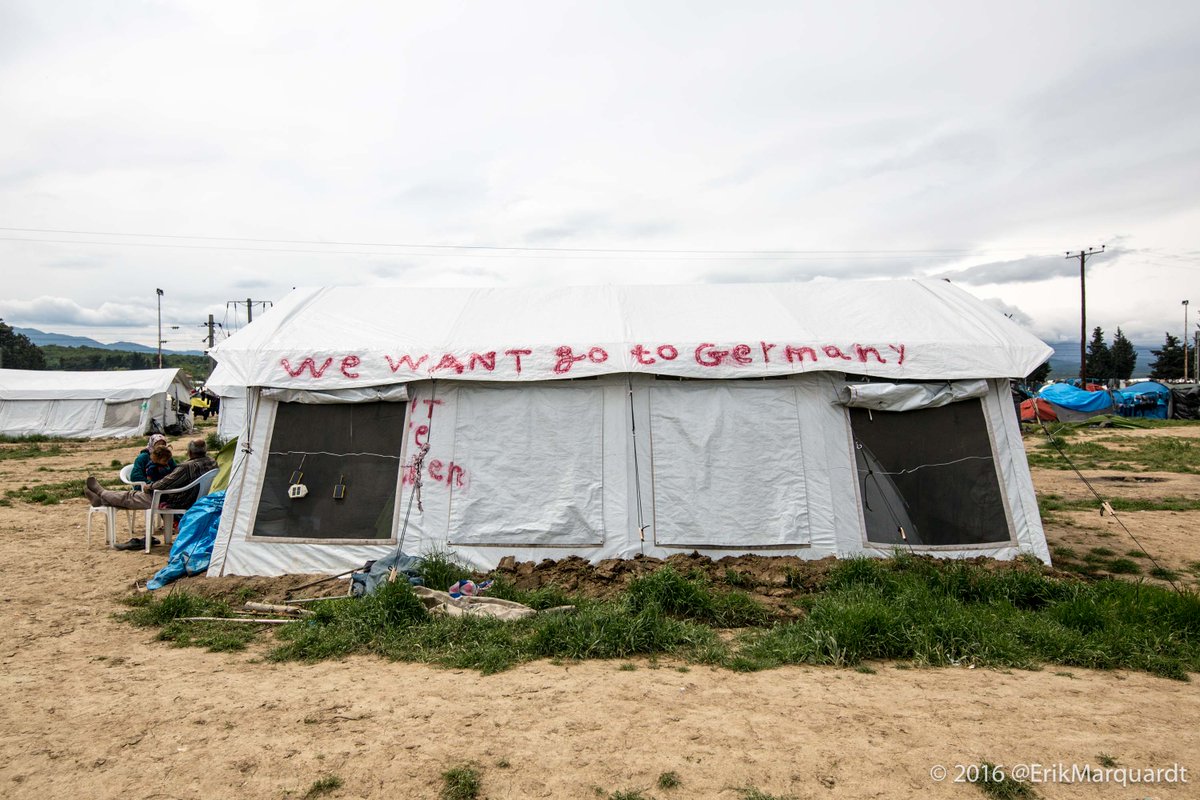 Clear Message on a tent in Idomeni – picture via @ErikMarquardt
The conditions in the unofficial camp of Idomeni have been often criticized as "appalling". Migration Minister Yannis Mouzalas told Athens News Agency on Thursday, that "Idomeni is an insult that has to be dissolved and it will be dissolved." The Greek government originally wanted to have refugees and migrants away from Idomeni before Easter, last Sunday, but there have been delays in the establishment of new refugee centers. the left-wing government refuses to use violence in order to relocate refugees and migrants from Idomeni to refugee camps
53,000 refugees and migrants have been trapped in Greece after the closure of the borders across the Balkan Route in February and the EU Turkey deal of March.