Millionaire for a couple of hours: 200 million euro are booked in the bank account of a farmer in Crete. The thrill lasted only a couple of hours as it turned out it was an "accounting error."
The vice president of the Union of Agricultural Cooperatives in Heraklion, Myron Chiletzakis, 40, went to the bank to check whether the subvention for his field, the amount of 180 euro, was sent to his bank account.
The bank employee at a local branch in Heraklion informed him though that his bank account had exactly €201,573,106,77
"I felt dizzy, could not even count the zeros," the farmer told reporters. He went to the ceentral branch, he went to ATM, the 200 million euro kept blinking to him.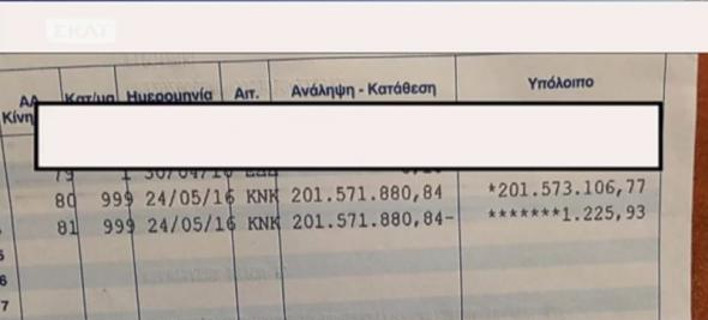 The huge amount was indeed credited to his bank account.
As expected it turned out that it was just an "accounting error" and the bank removed the millions after a couple of hours.
Speaking to Star TV this morning Chiletzakis said that the interest from this amount would be 14,000 euro per day.
And assured the morning magazine presenter that the subsidy of 180 euro had not arrived yet.
In order to avoid troubles with the tax office or suspicion about money laundering and other illegal actions, the farmer requested an official document from the bank confirming that it was an error and the bank was solely responsible for this.
According to Greek media, another farmer in Farsala, Central Greece, was informed by a bank employee on Tuesday, that another "huge amount was mistakenly transferred to his bank account." The amount was reportedly equivalent to the total amount of subventions to all farmers for one year.
PS get your bank system under control, guys!