protesters in Souda refugee camp on the island of Chios have reportedly set garbage bins on fire on Monday afternoon. The fire spread around and caused damage and panic. Burned to a big extend are two tents belonging to the UN High Commission for Refugees and to non-governmental organizations operating in the camp.
According to local PolitisChios.gr, the fire broke out at 4:30 in the afternoon, with  fire brigades and riot police squads to have rushed to the camp.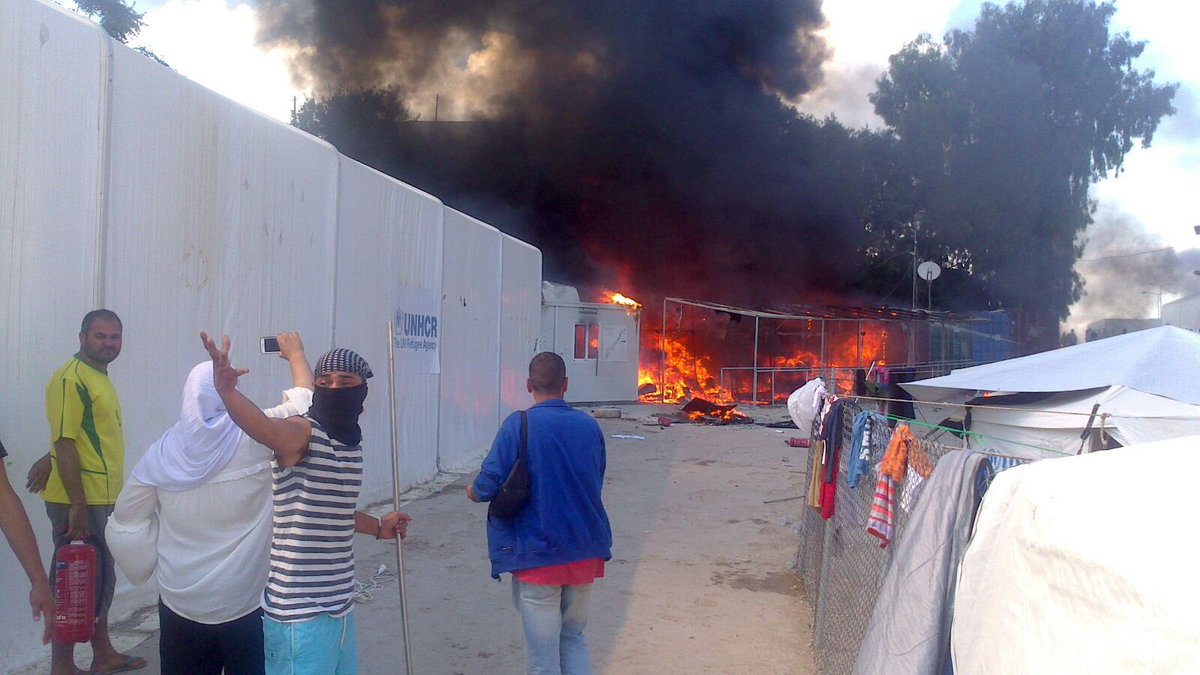 Women and children in the camp were partly evacuated with the help of NGOs, more residents are to be evacuated by riot police.
One firefighter was injured in the leg.
There are claims that there was also fight in the Souda camp but it has not been confirmed.
pictures via @saskiadekkers and others on Twitter #Souda
Last week fires destroyed the hot spot of Moria on the island of Lesvos and the hot spot on Samos after scuffles among refugees and migrants groups.