One year after the Greek Referendum. One year after controversial Finance Minister Yanis Varoufakis was shown the way out. One year after a very painful Greek experience. And the book of Varoufakis' former advisor, US economic James Galbraith who drafter the "Plan B for Grexit" is being presented to Greek audience.
In his book "Welcome to the Poisoned Chalice: The Destruction of Greece and the Future of Europe", Galbraith reveals in every detail Varoufakis' plan for moving Greece to a parallel banking system last year – a plan that  was not meant to be implemented:
declaring of a state of emergency
immediate nationalization of the Bank of Greece and the other banks that would remain close "for unspecific time until the transformation in new currency.
transformation of euro bank deposits into a New Drachma
payments of salaries and pensions would be in IOUs.
emergency measures to keep the public order
According to Galbraith, during the transition phase, the ministries of Defense and the Interior would have been responsible for public order, fuel supplies would be controlled, while employees at important public institutions (schools, hospitals, police) would be mobilized.
Galraith was the coordinator of the team drafting the Plan under "conditions of high secrecy involving secure communications and the depositing of cell phones in hotel refrigerators."
Varoufakis had established his team of 5 international advisors for the Plan X as he called it in March 2015. The plan was supposed to be implemented in case negotiations with creditors would completely collapse.
Galbraith does not hide his disappointment that the plan was not implemented, and writes that "even though there was a high-level meeting about the plan, the prime minister did not ask to be briefed, so work on the endeavor ended with the submission of an extensive memo in May."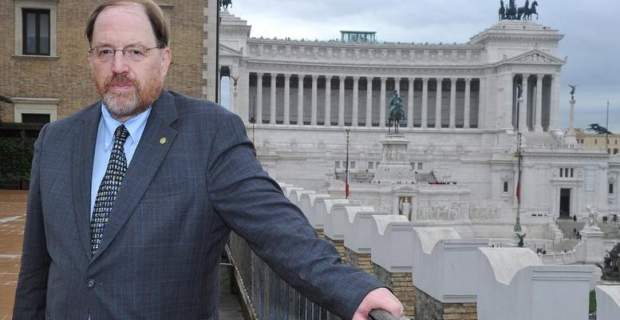 The book is dedicated to Yanis Varoufakis and his wife.
Basically the book reveals nothing we did not know, apart from some more additional details. Varoufakis himself had spoken about his Plan X in January.
So what's the point? the book edition in Greek detonates like a "Bomb" – as Greek media write – on the Anniversary of Referendum and stirs for one more time the political landscape here.
The opposition feels confirmed claiming this SYRIZa government has been dangerous all the time. Ex FinMin Evaggelos Venizelos (PASOK) commented that the book "reveals what we escaped from, the society would turn into hell, we'd have issues with violence, problems with basic freedoms."
Main opposition New Democracy verbally attacked SYRIZA – for one more time.
What's the point? The Plan was rejected by the PM. So, what's the point?
As a friend recently commented "it's the PR that counts."
PS This afternoon there is a protest on the OXI Anniversary of the Referendum. At Syntagma Square. The slogan is "Fraud Referendum".