Rio Olympics 2016 officially kicked off in Maracana Stadium with a four-hour long spectacle.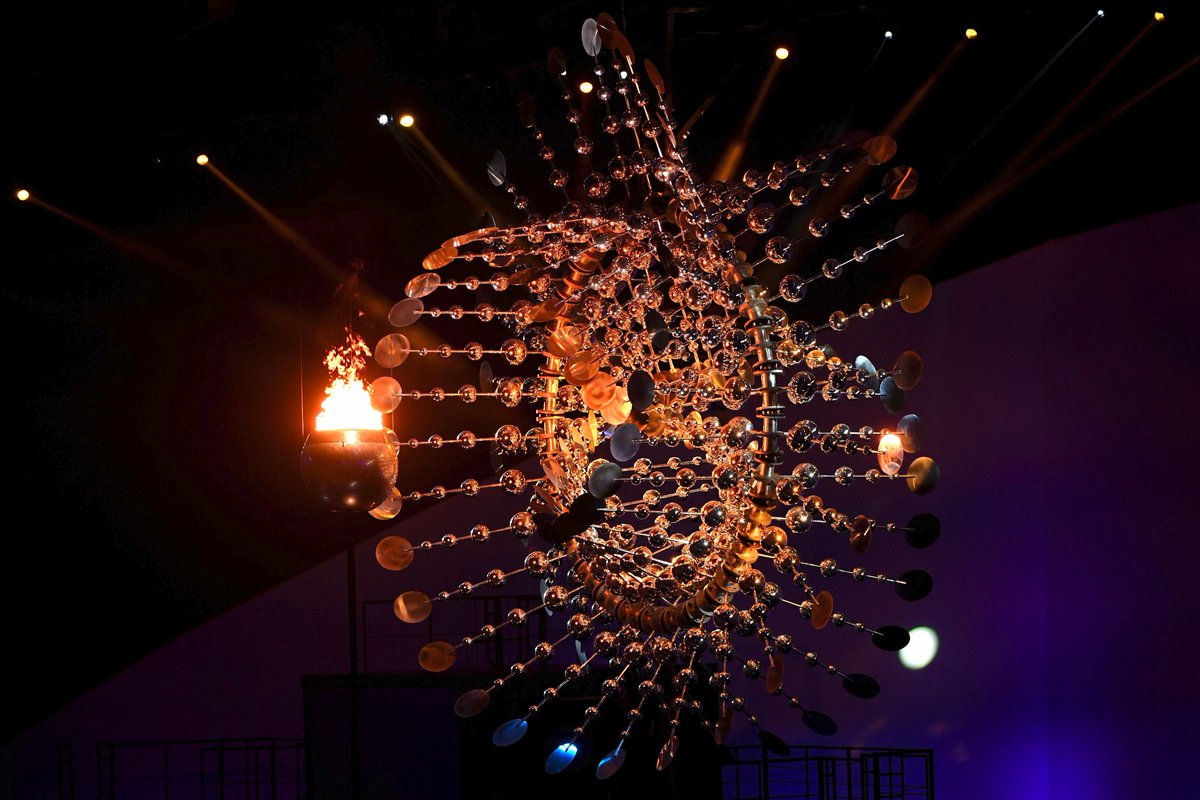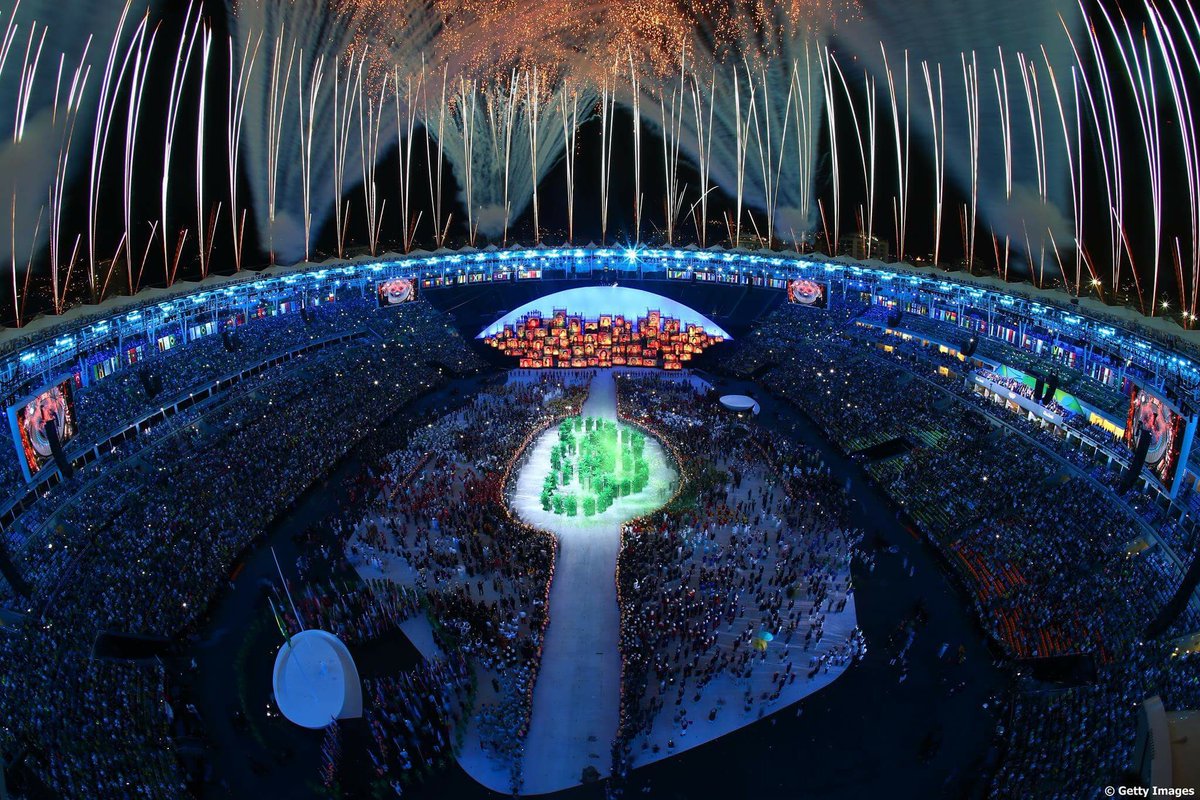 https://www.youtube.com/watch?v=sds7L_N4N6A
The Greek Olympics Team opened the Parade of Nations . For the first time in the Greek Olympics history, a female athlete was holding the flag: Sofia Bekatorou, a sailing champion.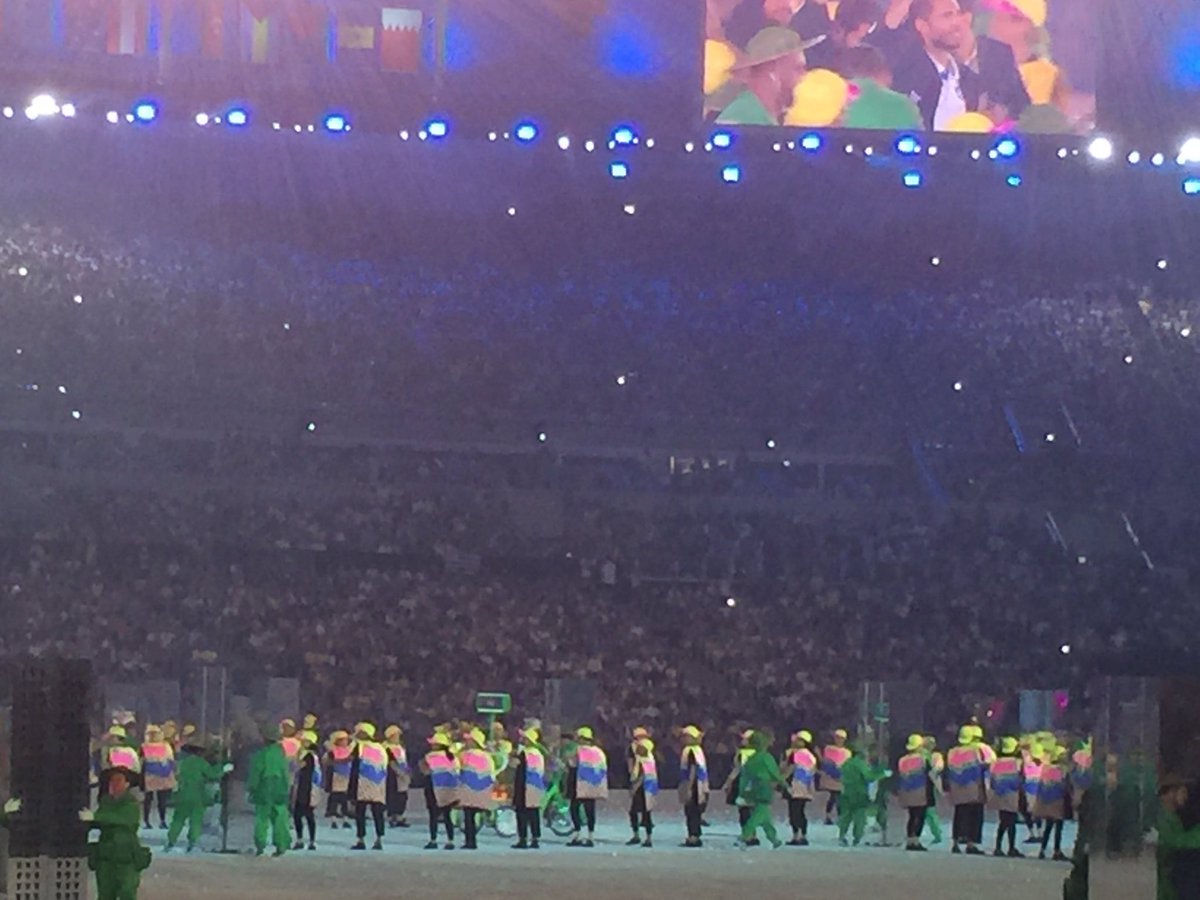 Greece's Team entrance – picture uploaded by the official Olympics site (huh) – Come again: where are the Greeks?
Here! a nice picture of the Greek Olympics Team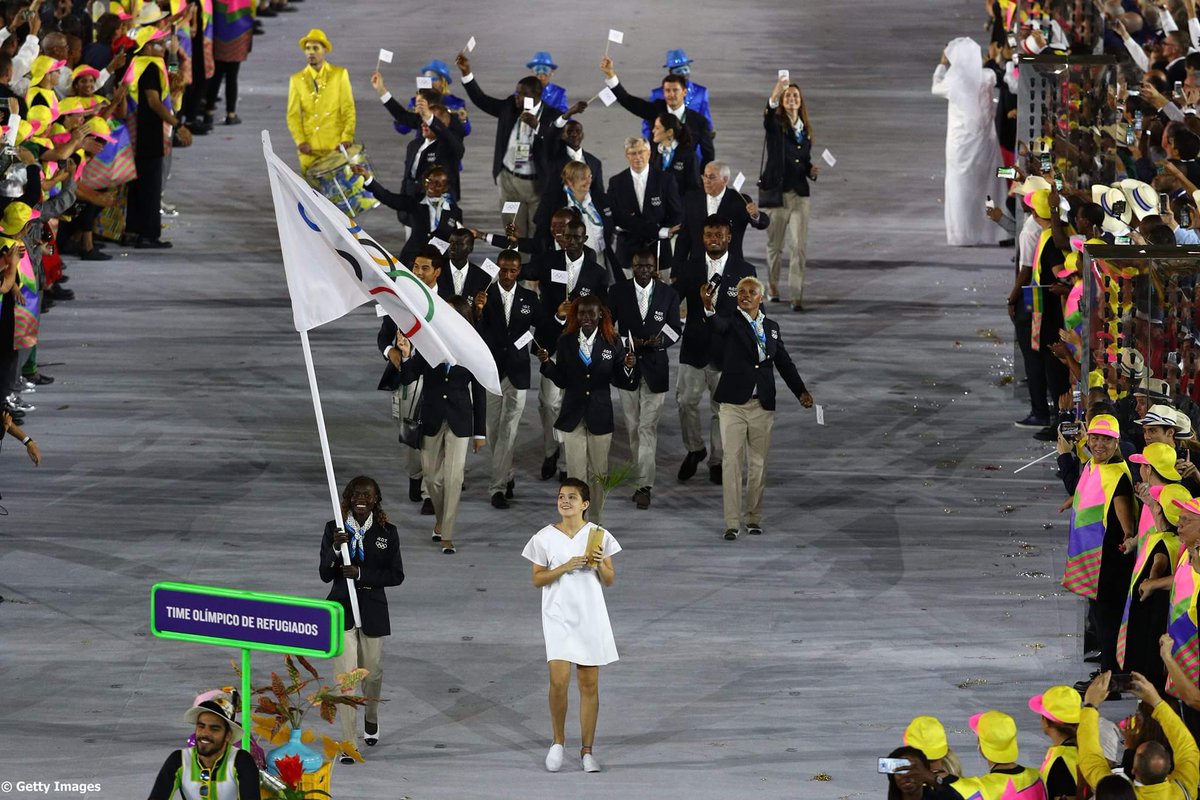 first ever: Team Refugees
For the first time in Olympic history, 10 athletes will compete at Rio 2016 for the Refugee Olympic Team in a move designed to bring global attention to the magnitude of the worldwide refugee crisis.
After the International Olympic Committee president, Thomas Bach, announced in March that a team would be selected, 43 were identified as candidates and 10, displaced from South Sudan, Ethiopia and the Democratic Republic of Congo, have since been picked in three sports – athletics, swimming and judo.
The athletes marched with the Olympic flag immediately before host nation Brazil at Friday's opening ceremony.
Bach said: "These refugees have no home, no team, no flag, no national anthem. We will offer them a home in the Olympic Village together with all the athletes of the world. The Olympic anthem will be played in their honour and the Olympic flag will lead them into the Olympic Stadium.
"This will be a symbol of hope for all the refugees in our world, and will make the world better aware of the magnitude of this crisis. It is also a signal to the international community that refugees are our fellow human beings and are an enrichment to society. These refugee athletes will show the world that, despite the unimaginable tragedies they have faced, anyone can contribute to society through their talent, skills and strength of the human spirit."
The inspirational stories of the Refugees Olympics Team are here