Dozens of anarchists turned the downtown Athens outside the Polytechnic School into a battlefield on Monday. After the protest rally staged by thousands of high-school students, a group wearing hoods and helmets move to Patision Avenue near the national Museum and started to throw stones and molotov cocktail bombs at riot police and break down everything possible and impossible.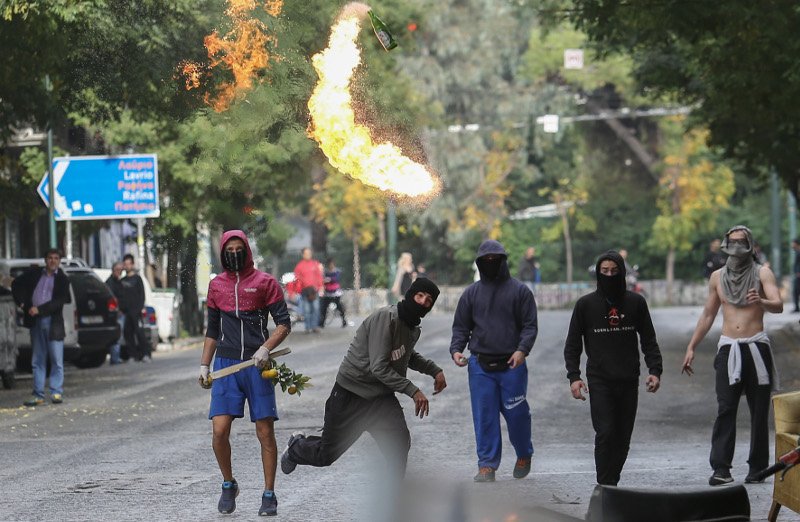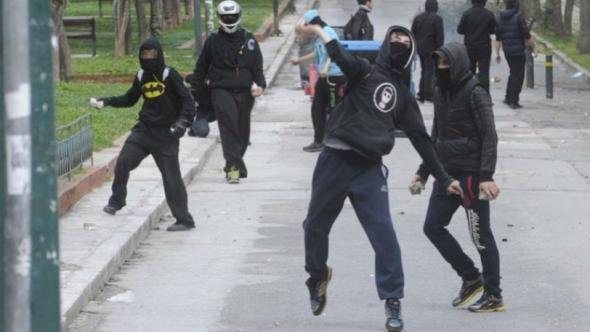 They set garbage bins on fire, took down columns with traffic lights.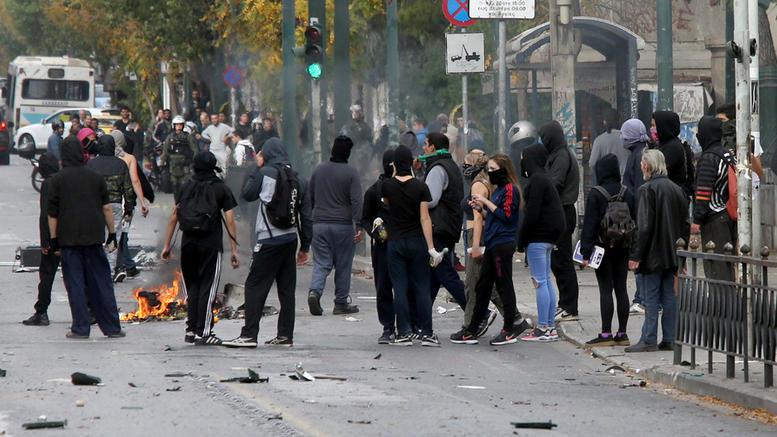 The riots lasted some one and a half hours.
video: police chases rioters
Patision Avenue was open to traffic again after the rioters withdrew from the streets and sought shelter in the Polytechnic School.
More pictures here, here and here
PS so far I didn't read or hear that police detained anyone.