Thousands of high-school students flocked to downtown Athens on Monday morning to demand a "a school system and a life they deserve".
However, the protest rally ended in the usual mess as in most of the cases.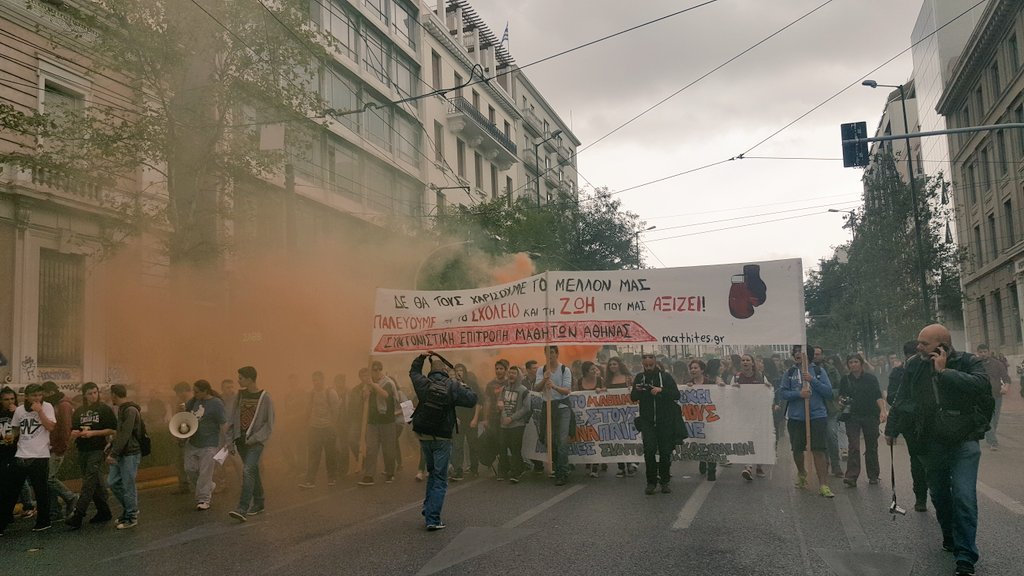 A group of authoritarians intermingled with the students and started to throw molotov cocktail bombs, stones and growing-wild bitter oranges at riot police squads.
Wearing hoods, throwing stones at police outside the Greek Parliament.
Riot police fired tear gas to disperse the notorious angry crowd that set also garbage bins on fire and smashed some bus stops.
The high school students demanded new hiring in schools, budget increases, no school mergers.
https://www.youtube.com/watch?v=HPvbWPKURrU
The protest was supported by the high-school teachers' union, who went on work stoppage from 11 am to 2 pm so that teachers can join the rally.
Protest rallies were also held in other Greek cities like Patras, Kalamata, Chania.