A strong rainfall on the island of Chios left a couple of hundreds of refugees and migrants sitting in the mud. Rocks have been put at the tents basis to protect them from the next wind blow. Kids play in the mud. The camp of Souda has turned into a lake of water and mud as the soil could not absorb the tones of water due to heavy rainfall on Sunday evening.
Exposed to rain and wind are also 300 people, men, women and children who temporarily camp across the coastal line between Souda and the fish market. They are refugees and migrants who left the camp after the stone- and molotov-cocktail attacks by right-wing extremists and a fire that burned down a couple of tents.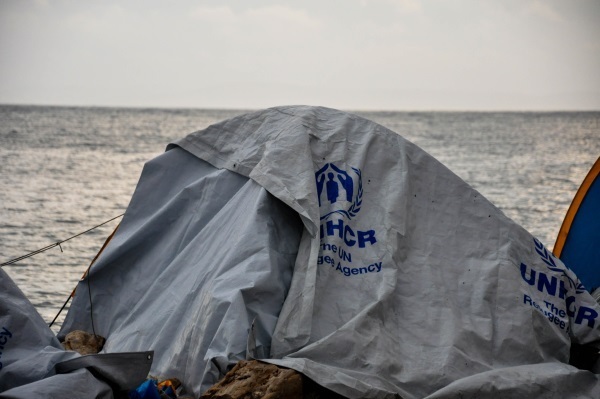 At the same time, some 200 refugees left the camp of VIAL and moved to the city. Also in VIAL the situation is uncontrolled as new people arrive almost on a daily basis, the camp capacity has been exceeded long ago and new tents appear day in day out in and outside the camp.

The approximately 800 residents in and outside the Souda camp ask to be transferred somewhere where a basic level of decent living will be ensured.
This however can not be achieved through the means provided by the United Nations High Commissioner for Refugees.
According to the mayor of the island, Michael Vournika, the municipality insists on the need to close the VIAL camp today as it was set in order to provide accommodation only for a couple of days and now it has been in operation for eight months.
The flooding of Souda was not predicted….