Twenty years after the Imia issue brought Greece and Turkey on the verge of an armed conflict and created the "grey zones in the Aegean Sea",  Ankara claimed again on Wednesday that the Greek islet of the Dodecanesse was "Turkish territory."
This statement came by Turkish Foreign Minister Mevlut Cavusoglu in a written form while he was answering a question of opposition MPs asking about "the status of the islands, islets and rocks in the Aegean."
Cavusolgu claimed that that islet of Imia – Kardak in Turkish – "is Turkish territory."
"There is no change in our policy regarding the Kardak. The Kardak is Turkish territory. Ever since the AKP came to power, there has been no change in the legal and de facto status of the Aegean islands " Cavusoglu wrote.
Cavusoglu's statement has been in fact a reply to the continuous challenges of the Turkish Kemalist opposition CHP that claims the Islamist Erdogan government had allowed Greece to occupy 18 islands in the Aegean Sea.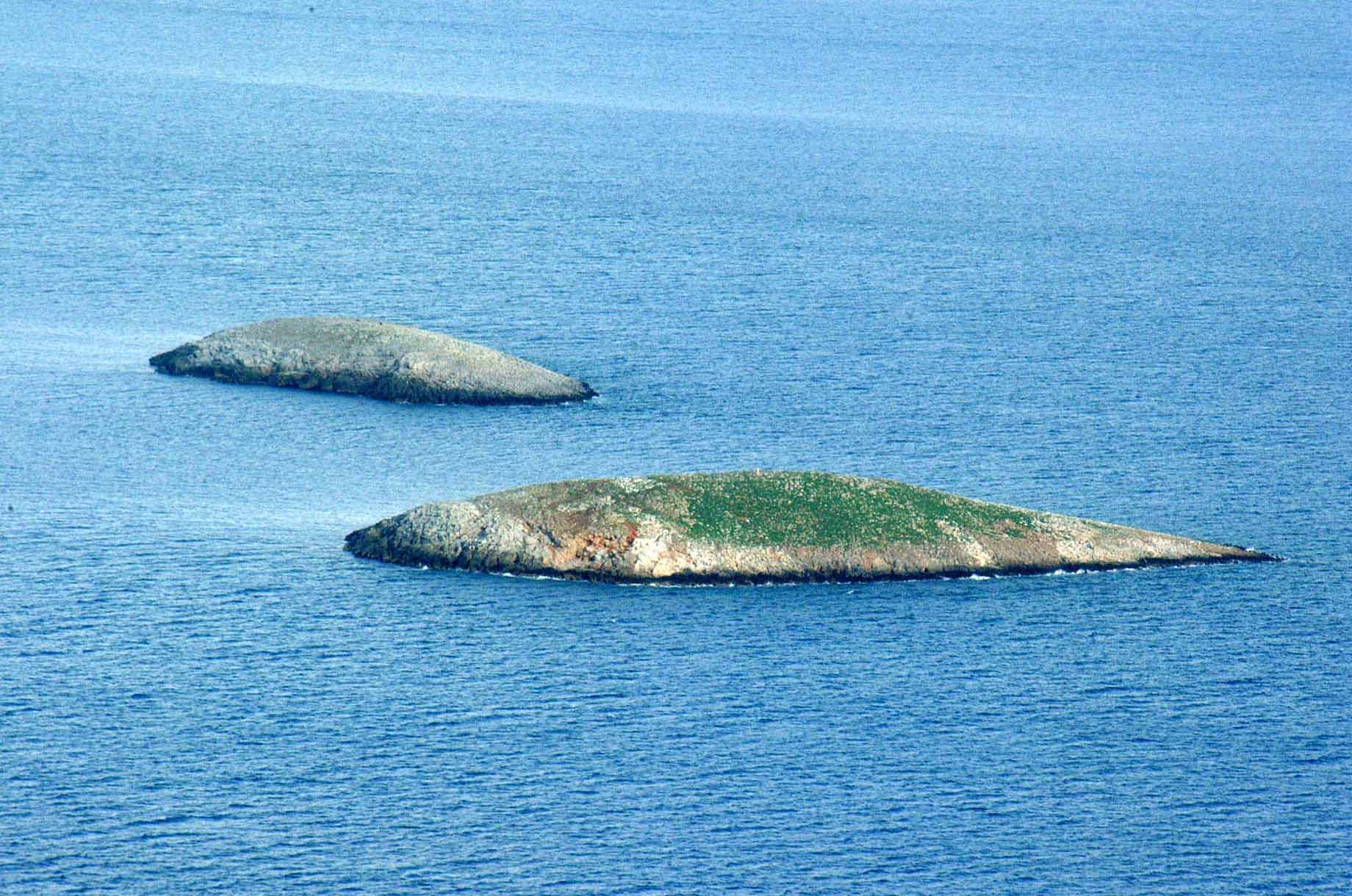 The two Greek islets near Turkey: Imia and Limnia
The Foreign Ministry of Greece underlined that Cavusoglu's claims 'undermine security in the Aegean." Diplomatic sources told Proto Thema, that "the sovereignty of Greece over the islands, islets and rocks in the Aegean is undeniable." The Foreign Ministry sources added that "the position of Greece regarding the legal status of the Aegean is absolutely clear and unambiguous."
In a statement issued later, the Greek FM stressed also that the status of the islands and islets of the Aegean has been clearly determined in a number of international agreements of the last century.
Cavusoglu's claim come one day after the Kemalists challenged Erdogan and asked him whether he plans to take back the "18 islands occupied" by …Greece.