Residents on Marouli street in the town of Rethymnon were stunned to see the very original way municipality workers laid a new asphalt carpet outside their homes and shops. They did not bothered much about the parked vehicles and the garbage bins.They just did the job they were assigned to do.

The result? Epic Fail!
When the pictures uploaded on internet and the issue went viral, the Municipality of Rethymnon said that the residents were informed on time about the works but they did not respond to calls to remove their cars.
The municipality department in charge claimed further that the traffic police was not able to respond to the municipality calls "for its own reasons". The garbage bins were not removed by the asphalt workers because "due to the parked cars, there was no reason to make maneuvers."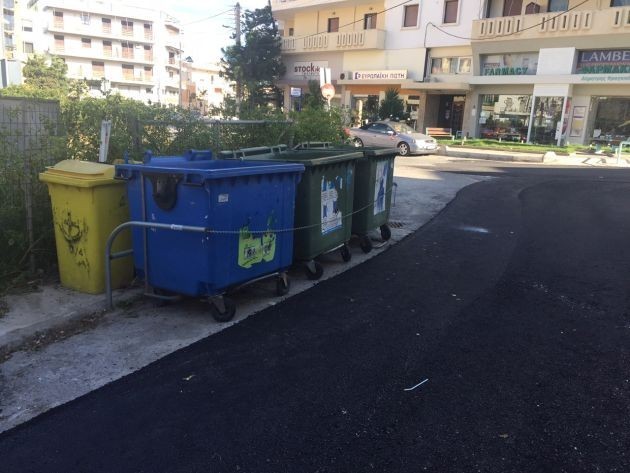 It also said that the project could not be delayed "as the pitch was ready – meaning: warm – and therefore delaying the works would damage the pitch.
The municipality said that it will fix the problem.
On their part, residents claimed that they were not informed in time.