Unknown perpetrators set three trolley buses on fire outside the Polytechnic School in downtown Athens on Monday evening.
According to media, a group of people wearing masks stopped the buses, order the passengers to get out and set them on fire.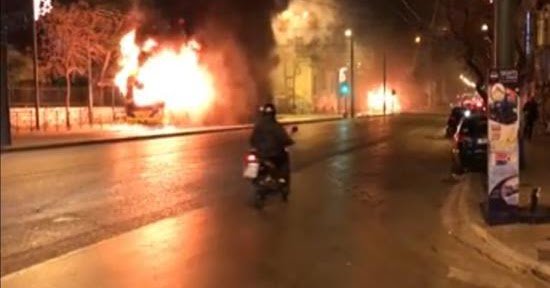 The group reportedly doused the windows with flammable material and threw Molotov cocktail bombs.
Some media report that only in one of the trolley buses there were passengers, while only the drivers were in the other two.
Fire fighters rushed to extinguish the fires.
Almost at the same time, another group caused material damage at the urban stain ISAP station in Kifissia, suburb of northern Athens.
Anarchists often set buses on fire and cause damages to train stations,
sources: skai tv and others.