A horse is a horse is a horse … A horse in agricultural Greece may have a real tough life especially in the middle of winter.
A horse tied up in the open snowed field exposed to wind and temperature at -7° Celsius…
The poor horse was spotted in the village of Nestani a municipality in Mantineia, Arcadia in Peloponesse. The village is situated at the foot of the mountain Artemisio, at about 700 m elevation.
The pictures were distributed by eurokinissi photo agency.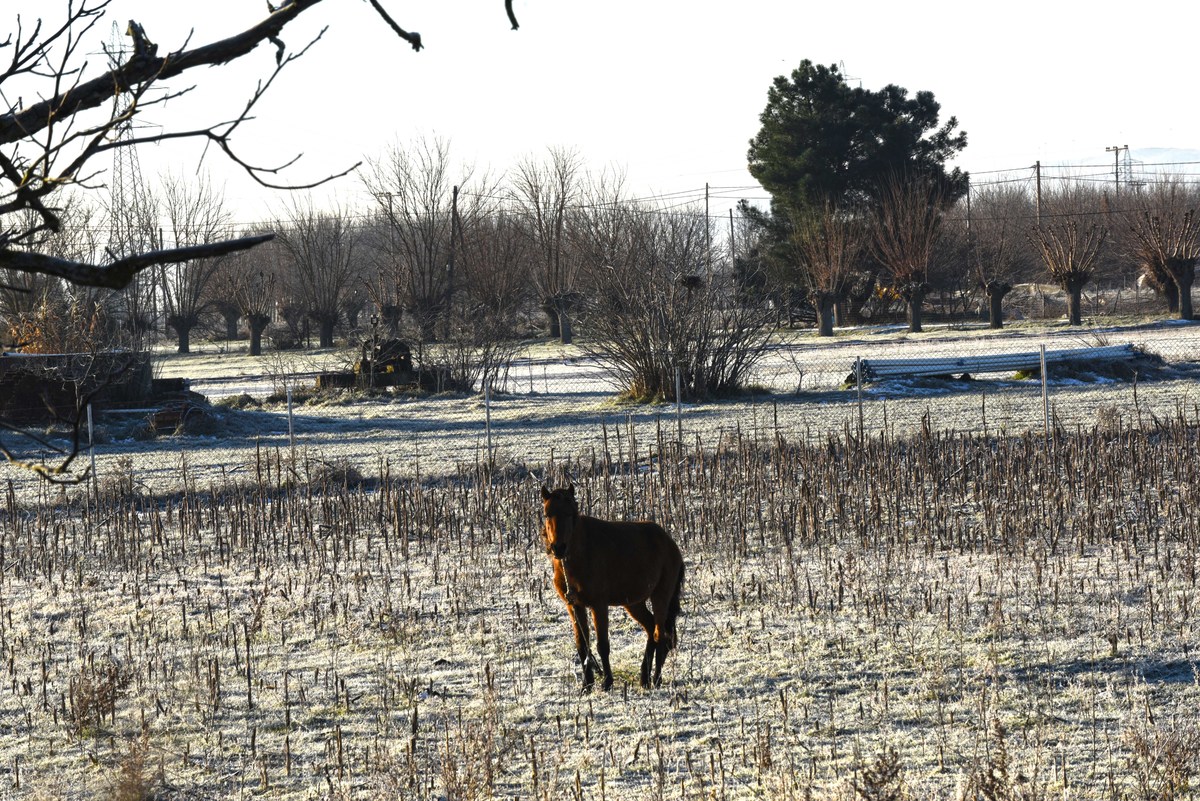 To be fair… the horse might have spent the ice-cold night in the barn…