Amazing spectacle in the legendary beach of Myrtos on the island of Kefalonia in the Ionian Sea, Western Greece.
It is the moment when the ice cold air masses meet the salty sea water, normally a couple of degrees warmer than the air.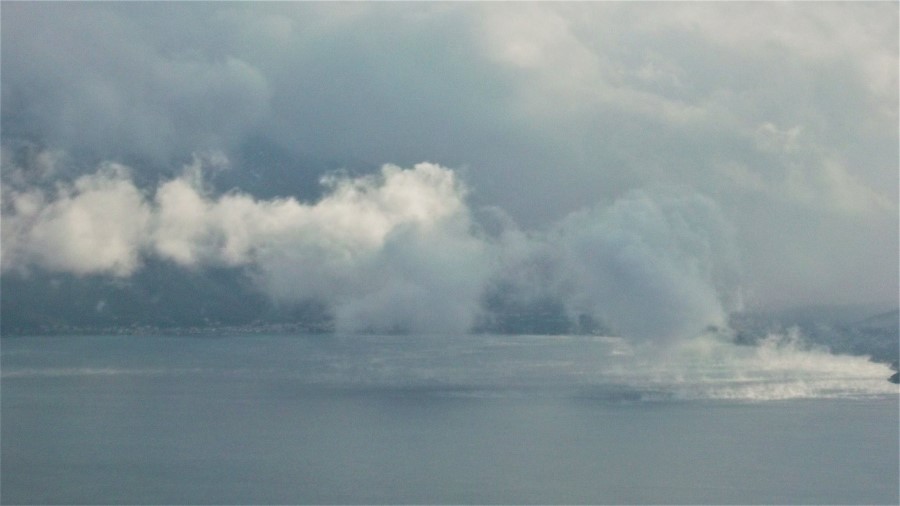 According to local website inkefalonia.gr, the majestic landscape looked like the scenery from a thriller movie because the sea looked like it was "boiling" and "steaming"  and condensation had covered the entire region.
Many residents defied the cold and the snow and went for a walk at the Myrtos beach.

According to KefaloniaPress, the rare phenomenon occurred because "the temperature difference between the air and the sea was 20 degrees Celsius."
Myrtos beach in summer.
other sources: inkefalonia.gr, patratoranews.gr
PS the scenery reminds me of the King Arthur's classic Lady of the Lake in its children book edition, The Mists of Avalon and the thrilling atmosphere of Rebecca by Daphne du Maurier.