Millions of snowflakes started to fall short after 6:30 pm on Monday. The much expected snow had arrived in downtown Athens and the suburbs – even those in the south.
The snowflakes fell quick and soft and covered first the cars, then the trees and the plants. And had Athenians rushed to their homes.  They watched behind their windows how the snow blanket was spreading on the streets and city parks.
A silent night.
And an excellent day.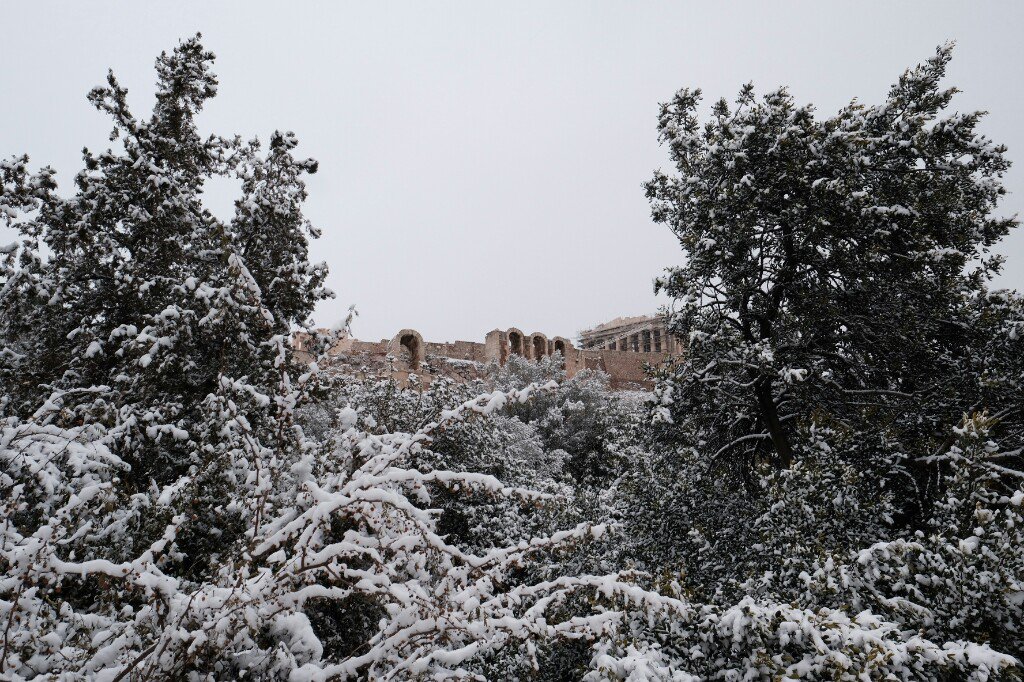 Olivier Drot took a snow walk on Tuesday morning and shot wonderful pictures from Acropolis and the surrounding areas.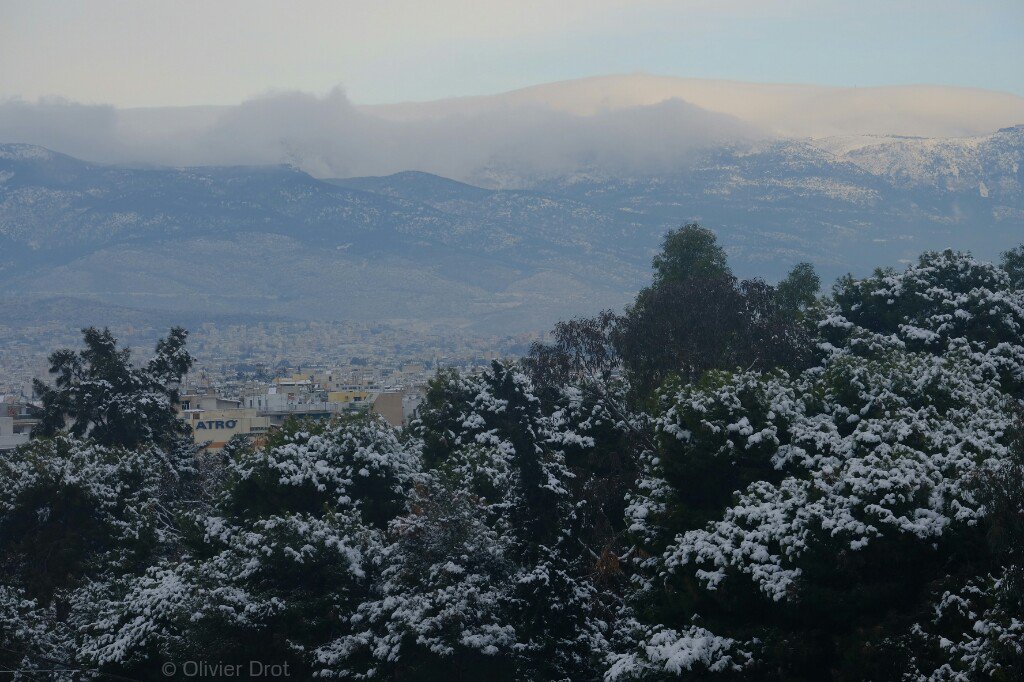 In panic about the snowfall one after the other municipalities decided to close schools and nurseries "as preventive measure" so they said due to snow and the following frost.
video: Monday night in snowy Athens
It kept snowing all night until around 9 o' clock in the morning Tuesday.
Everybody felt the need to shoot a picture and upload it on social media.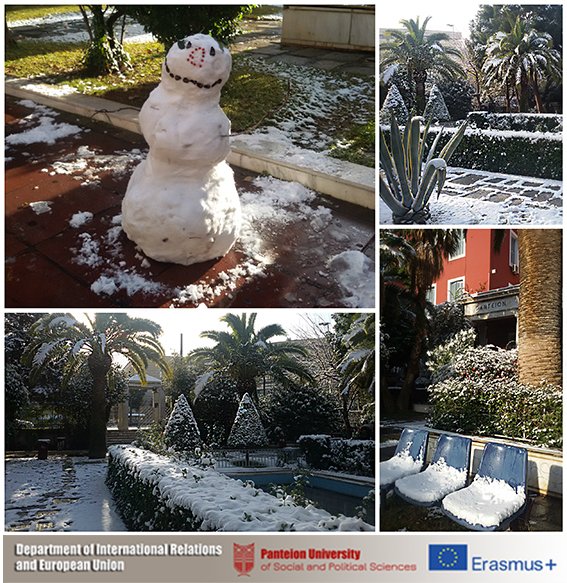 #Athens and the King George Hotel are dressed in white today! #happeningnow #kinggeorgeathens #syntagmasquare #journeygreece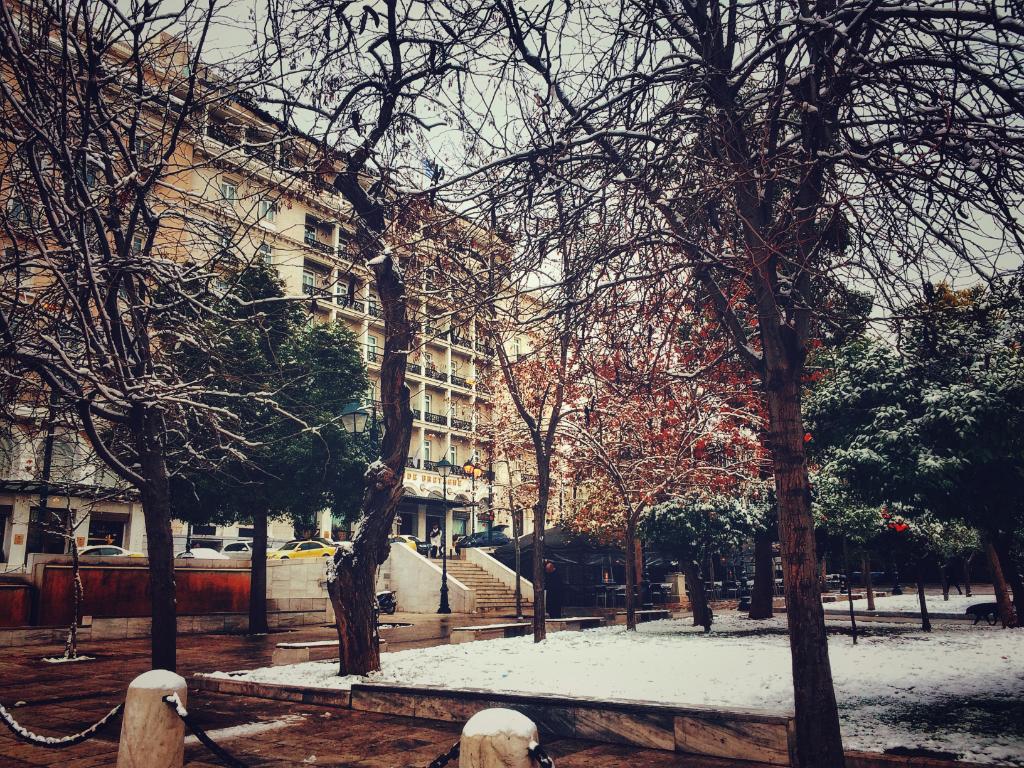 @Naftemporikigr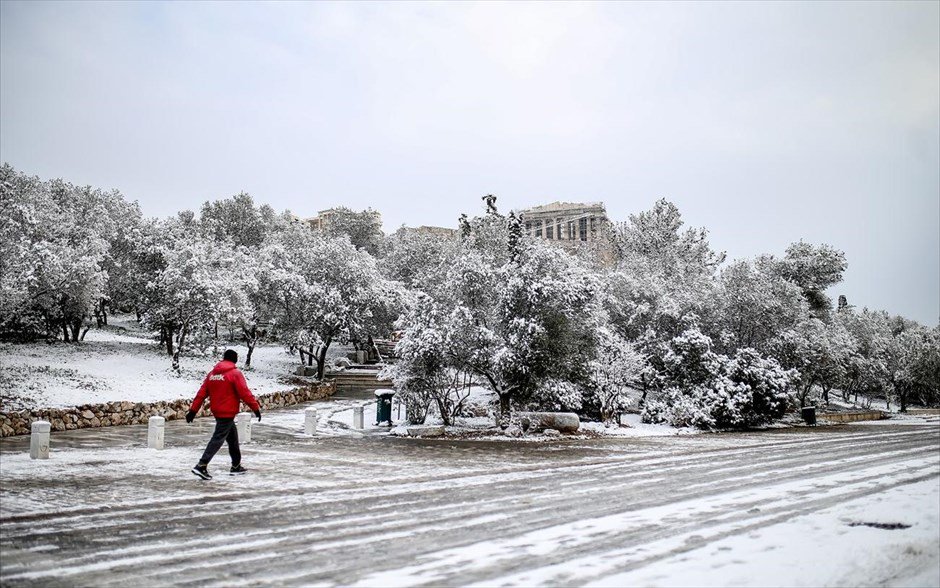 Or at least re-post a picture on Athens in snow.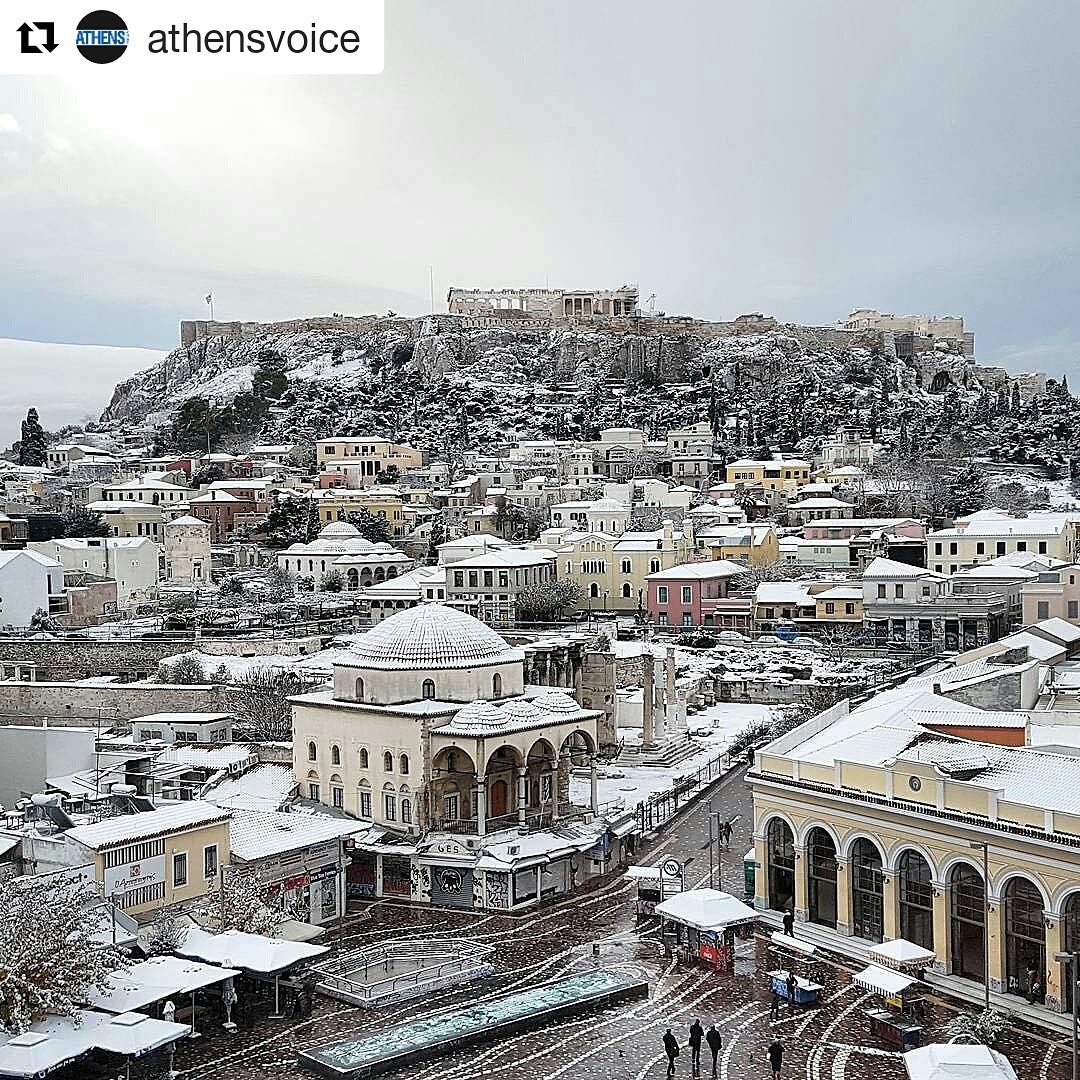 As of 10 am Tuesday, the clouds vanished in the Attica sky and  the sun came out strong and bright and the magic was gone.
The cold is still biding and the air is crisp though.
Temperature? -1 C at 1 am, 0.5 C at 8 am, 3 C at 10 am. And rising!
Schools are closed, parents in distress and happy children play in parks and streets snowball war. Go figure!
If the sun has not melted the snow from your roof here is how you can do it – or better: not to do it.
Meanwhile, I suppose all snowmen are gone.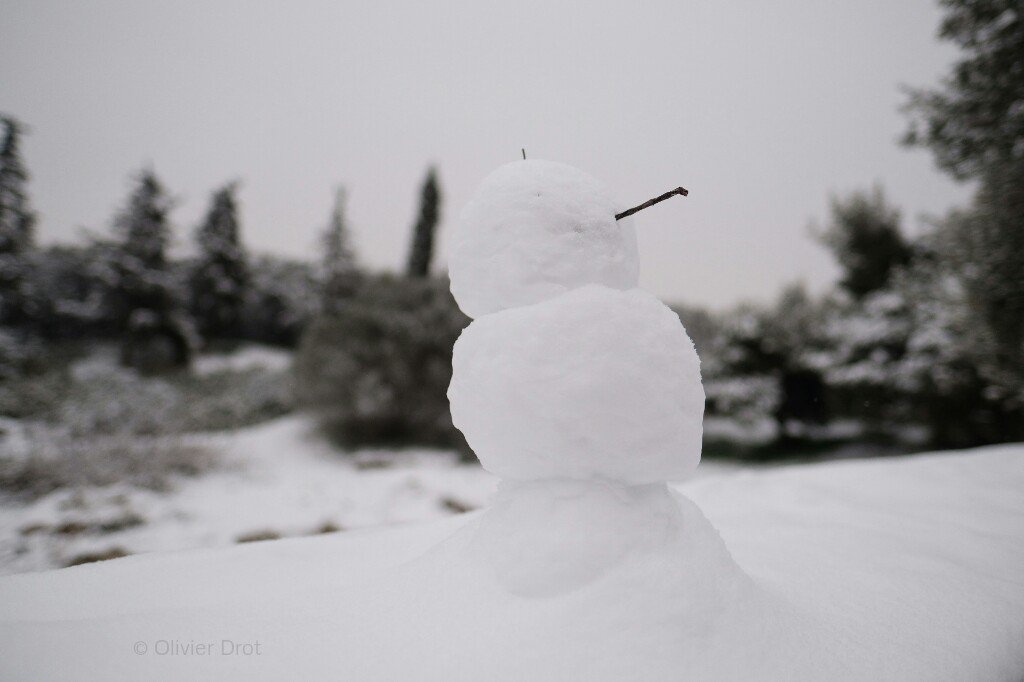 Greece would not be Greece if it wasn't always good for surprises.
The Weather Forecast sees a very possible deterioration of the sunny weather later on Tuesday with temporary snow falls after 2 p.m. in broader Attica and downtown Athens. It looks as if we'll  soak in rain on Wednesday.
For more pictures form snowy Athens check #Athens on Twitter