Economic crisis and austerity has reached unprecedented levels in the equipment of public services, including the patrol cars of the Greek police.
The union of police officers in Thessaloniki uploaded two pictures from a patrol car.
A wooden plank has been placed behind the driver's seat to keep it upright. Otherwise the back of the seat falls down.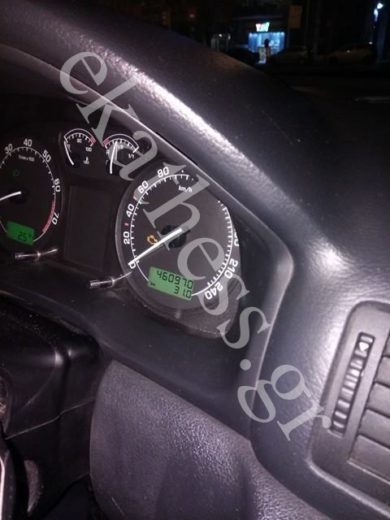 A second picture shows the kilometers the car has already swallowed. More than 400,000.
"How can police officers perform their duties when the vehicles are on the verge of dissolution? If we can not ensure the security of our own Police, how will citizens feel safe?" the police unionists write on their website.
They note that Police vehicles must undergo security checks every two years.

That's probably not the case….