"Esteemed citizens of Greece. Denmark needs your help." In quite acceptable Greek, presenter Danish Mikael Bertelsen explains the reasons why Greeks should help Danish tourists whenever they see them around.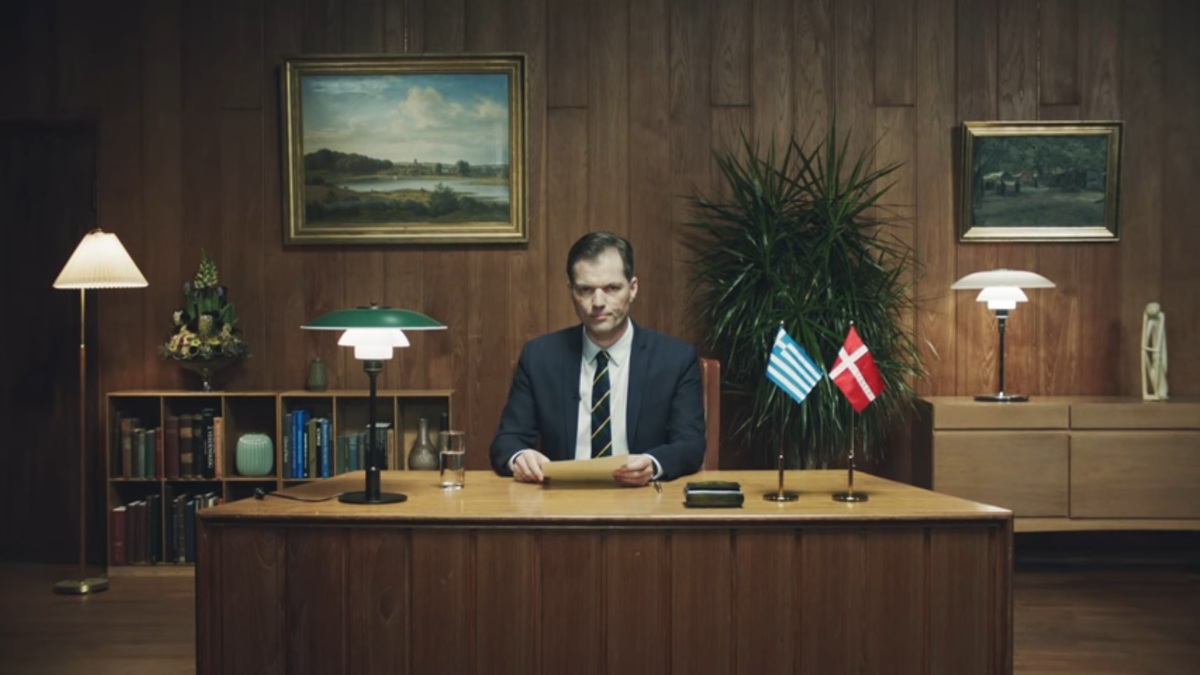 The campaign appeals to the kindness of  foreigners to save Danes.
"We love Greece, but there is a problem" Bertelsen says in a two and a half minutes video, calling on Greek volunteers to help Danish tourists.
In the website of "Help A Dane" campaign, organizers explain why Greeks should help Danish tourists.
"Every year thousands of Danes travel to sunny destinations on holiday. Unfortunately, many of them return home with a sunburn that increases the risk of skin cancer. This is an appeal for help."
The campaign created by Copenhagen agency NoA & Co for the Danish Cancer Society notes
"With the assistance of presenter Mikael Bertelsen, we are reaching out to the locals on the top five holiday destinations for Danes. Help us prevent sunburns and deadly skin cancer by reminding the Danes to remember shade, sun hat and sunscreen. Sign up now to Help a Dane!"
The ways to Help a Dane are simple.
Shade
Help a Dane by reminding him to go into the shade as often as possible. Many Danes do not know that the sun can be twice as strong abroad as in Denmark.
Sun hat
Help a Dane by telling him that the most effective sun protection is a sun hat with a wide brim and clothing that covers upper arms and thighs.
Sunscreen
Help a Dane by offering him sunscreen. The sunscreen should be at least SPF 30 and must be applied in a thick layer.
The campaign runs also in French, Spanish, Italian and Thai.If you want to sign up as a Volunteer and Help a Dane go to in the official website of Help A Dane campaign.Unfortunately there is no video version in English.

PS Bertelsen's Greek is incredible sweet 🙂