Tension in Athens when protesting students attacked a police van on Monday morning. Thousands of high school students gathered in downtown Athens to demand "the school they deserve" and "quality education."
Chanting anti-government slogans, the students urged the left-wing/nationalist coalition Syriza-Independent Greeks to immediately release funds so that there is "heating in every school and every classroom."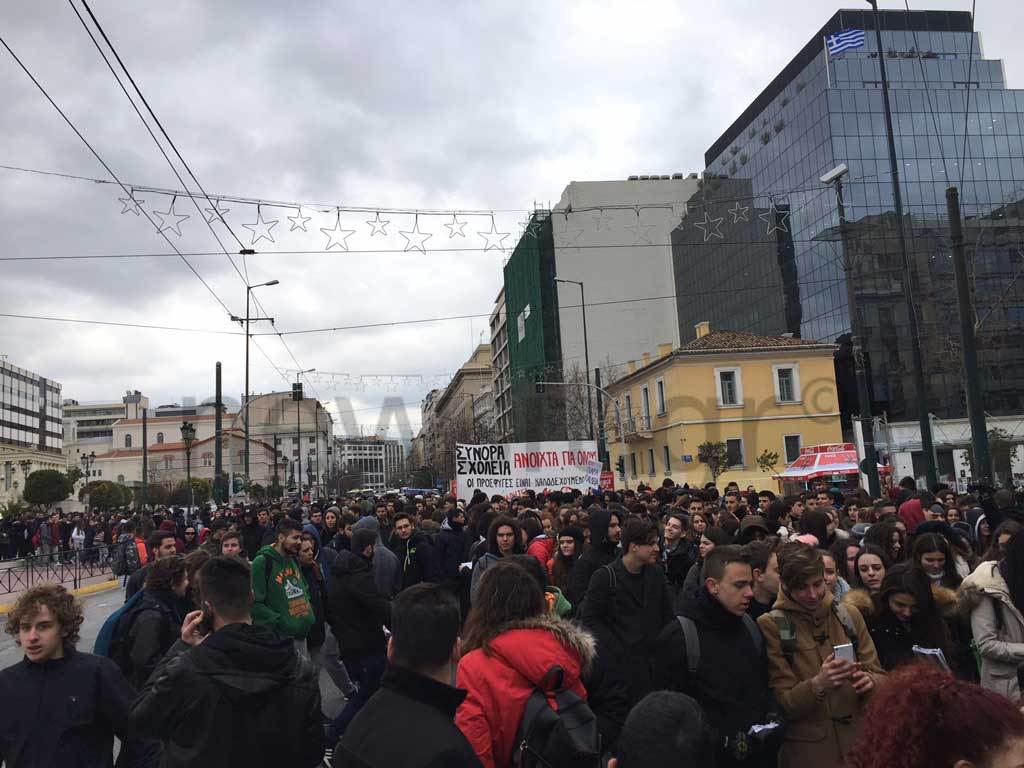 Pointing at the economic crisis and the people's struggle to survive, the students called on the government to not accept more austerity measures.
They protested the teaching personnel shortage and raised their voice against major changes in school program and exams planned by the ministry of education.
At one point of the protest, a group of people wearing hoods and armed with sticks and stones attacked a police bus.
Tension diffused, when the bus left the area.
No tear gas was fired.