Angry workers at public hospitals attempted to raid the Health Ministry in downtown Athens on Thursday. They set a wire fence and hanged 'blood' soaked uniforms. They later set them on fire. They clashed with riot police, while one protester fainted due to the tense atmosphere.
Video: protesters try to raid the Heath Ministry
The protesters are mainly leased laborers working as cleaners, guards and food distributors at public hospitals.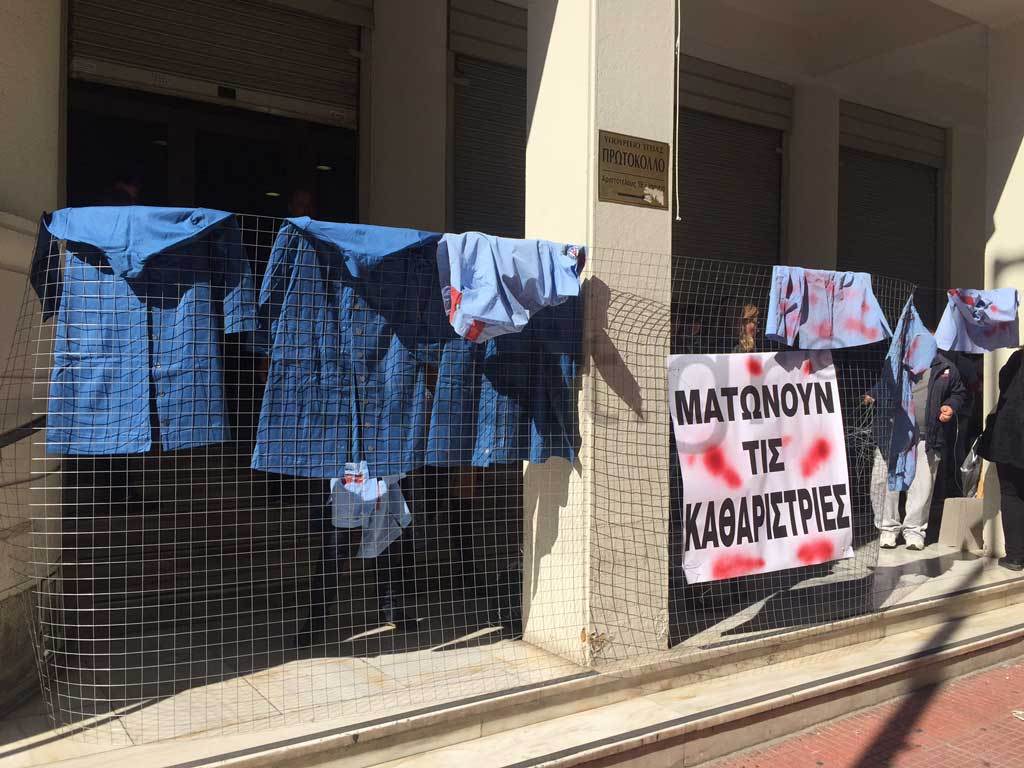 They launched their protest after the health ministry announced the hiring of personnel at Greece's public hospitals.
They said that some 8,000 people are at risk to lose their jobs.
Video: cooking rice and pasta, setting uniforms on fire
Tensions was diffused, when the minister accepted to meet with a delegation of protesters.
Thousands of people are still outside the ministry, awaiting for the meeting results.
The protesters also criticized the riot police who had launched a protest a day earlier. "You asked for our solidarity yesterday," protesters told police.
Thousands of policemen, firefighter and coast guards gathered outside the Parliament on Wednesday evening.
They called on government to respect court decisions that ruled austerity salary cuts for special payrolls were against the constitution.
They also demanded that their work is recognized as a "dangerous" one.
There is a general protest wave currently in Greece as the government prepares the new package of austerity measures.
On Thursday, workers at major public transport means metro, tram and urban train are on a 24-hour strike.