Turkish media reported on Thursday afternoon that a helicopter of the Turkish Coast Guard feel in the Aegean Sea after having conducted low flight near the disputed islet of Imia.
According to Turkish Milliyet, the helicopter fell in international waters, and that both the Turkish and Greek Coast Guard were rushing for Search and Rescue Operation.
Turkish state-run news agency Anadolu uploaded a video showing Turkish forces rushing to the point where the helicopter allegedly fell.
According to Turkish media, the helicopter flew over Imia (Kardak in Turkish) at 2 p.m. Thursday and it fell into the sea right afterwards. Greek coast guard vessels and helicopters rushed to the point as well.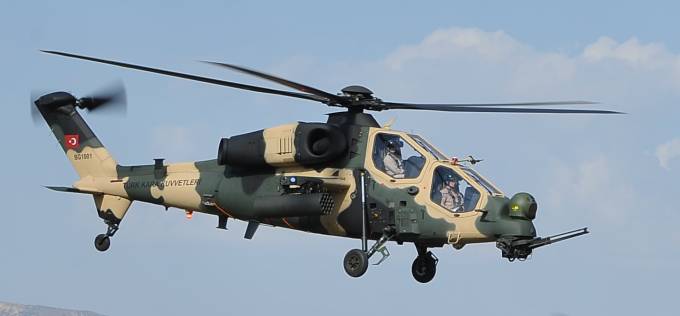 Greek authorities dismissed the Turkish claims. According to state broadcaster ERT at 6 pm News, Greek operation center has not recorded any incident around Imia.
A little later the Turkish media 'restored' the truth and reported that the Turkish helicopter just making low flights and did not fell.
However, Yeni Safak claims that the SAR operation continues.
On Wednesday, the Turkish Coast Guard published that its vessels conducted a SAR operation, 42 nautical miles away from the country's coast in "international waters", almost in the central Aegean Sea, west of the island of Lesvos.
The Turkish SAR aimed to rescue some 50 migrants sailing on a boat. The migrants were taken back to Turkey where they were arrested.
For the international promotion, Turkish authorities posted the news also in English.
"It is not clear, who notified the Turkish Coast Guard," ArmyNow.Net notes.
The NATO maybe?
Ankara has vehemently increased provocations against Greece, challenging the Greek sovereignty in the Aegean. In the past, one of them was to stage SAR operations in the Aegean claiming it was operating in international waters – that it not Greek territorial waters.
Two days ago, Turkish media display footage claiming that a Turkish Coast Guard vessel had anchored between the two islets of the Imia group. Greek authorities said the footage was product of editing.
PS I'm afraid that until Erdogan's referendum is due on April 16th, we will be non-stop confronted with Turkey's imagination.