Scotland Yard units have traveled to the island of Crete and conduct investigation about the death causes of Steven Cook, the Briton who went missing twelve years ago.
According to local media, policemen and experts of UK's Scotland Yard traveled to the village of Malia and conduct thorough investigation in the well where Steven Cook's human remains were found.
The team consists of four people and they launched their investigation on March 17th.
Wearing special uniforms, the British investigators scrutinize the area both outside and inside the plot where the well is located.
They have isolated the area under investigation and nobody is allowed to enter.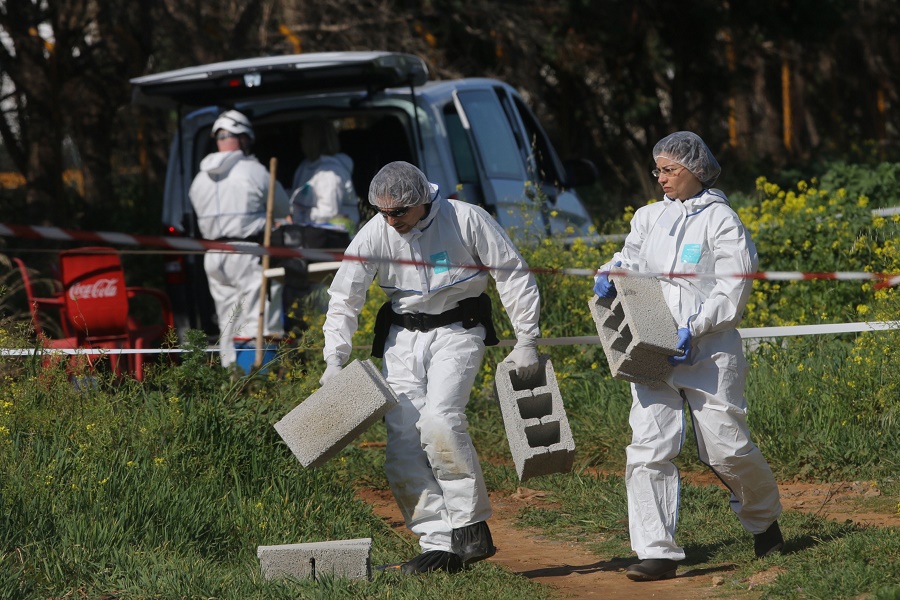 They collect items and anything that can lead to reliable conclusions about what really happened in the early hours of September 1, 2005, when the 20-year-old student went missing.

Steven Cook, from Sandbach, Cheshire, was on his first holiday without his family and went missing in September 2005 after a night out with friends in the resort town of Malia.
Eye witness had said that he was last seen outside a bar in Malia, Crete, asking for directions for his hotel, but apparently walked in the wrong direction.
For eleven years, Cook's whereabouts remained a mystery.
Mid February 2017, workers cleaning a deep well in Malia found a human skeleton and called the police. Also a disposable camera and a belt were found next to the skeleton. Forensic examination confirmed that the human remains belonged to Steven Cook.
when the young tourist, according to witnesses, he lost the way to the hotel, having consumed a large amount of alcohol: It was an accident or murder;

Local police sources told ekriti.gr, that the Scotland Yard team will initially prepare the site and then conduct full investigation and autopsies, set up tents and use special lighting inside and outside the 10-meter deep well.
They aim to find as much information as possible about the circumstances that led to the death of Steven Cook.
It is not clear how long the investigation will last.
"It was an accident or a murder?" local media ask.