An earthquake measuring 4.6 on the Richter scale occurred at 06:43 pm with epicenter between Rio and Antirio, ten kilometers away from the city of Patras in Northwest Peloponnese.
The Greek Geodynamic Institute measured the tremor as 4.4R, others as 4.5R and some even as 4.6R.
Point is the the tremor occurred in not deep depth and therefore it was felt as a very powerful and loud one.
According to Greek Geodynamic Institute the epicenter was in a depth of 7 km and therefore it was particularly felt as a very strong tremor. the fault line goes to Patras, seismologist Eythimios Sokos told TheBest.gr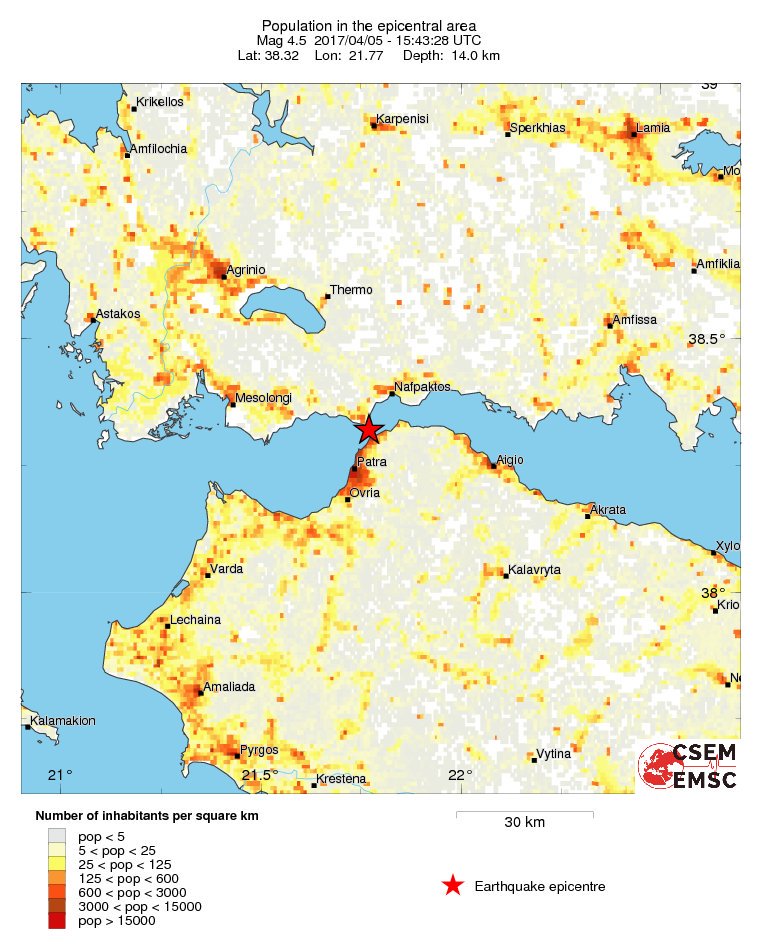 Video The earthquake during a live broadcast of local Ionian TV
Presenter 1: 'That was a strong earthquake!' Presenter 2: 'A very strong earthquake!' Female Presenter: "I think I'll go slowly!"

The tremor caused upheaval among the people in Patras and surrounding areas and some power outage in the town of Rio.
Local media report of whole tutorial classes that were taken out of the buildings by the teachers. "The children sat in the open square and sang in order to calm down."

Locals reported of fallen items and sent pictures to media.
A woman said that she was afraid the closet would fall over her.
There are reports of minor damages in older buildings where bricks and stones fell on the streets.
sources: Geodynamic Institute