A bomb exploded outside a bank branch in downtown Athens on Wednesday night. According to first reports, an anonymous called had warned a news website that the bomb would explode in 35 minutes.
Police and anti-terror units found a suspicious school bag outside the bank branch in Santarosa street in the center of Athens.
Nobody was hurt or injured.
The anonymous perpetrator called at 22:05 pm and warned the bomb would explode in 35 minutes.
When police and anti-terror units rushed to the spot and identified a suspicious school bag, they cordoned the area.
Then the device went off.
The blast caused material damage to the branch of Eurobank and surrounding buildings.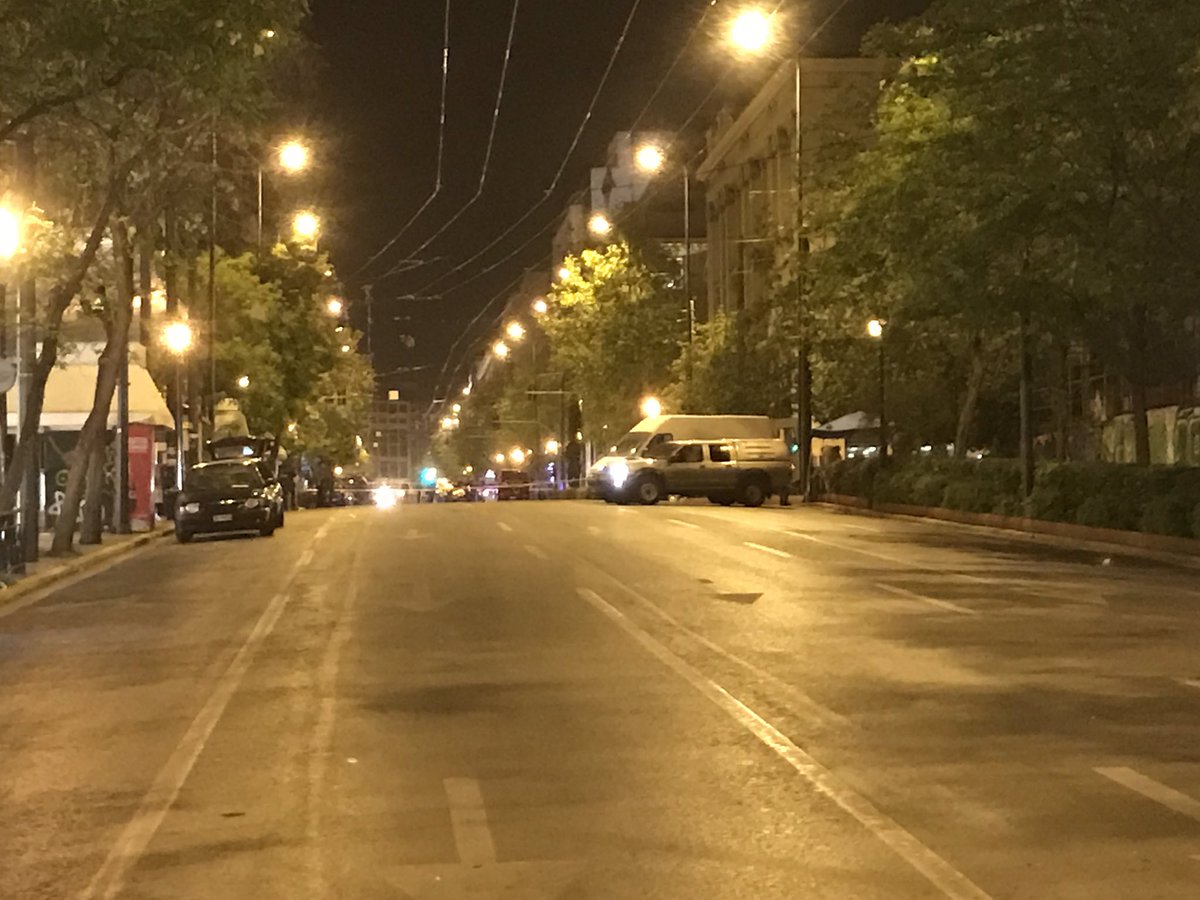 Several streets have been closed to traffic. Still around midnight, parts of Stadiou and Panepistimiou Avenues as wells as Charilaiou Trikoupi streets remained closed to traffic.
Police is screening footage from security cameras in the area.
Santarosa street is one of the commercial streets in downtown Athens with few residential buildings.

According to eye-witnesses, two young people on a motorbike left the package outside the bank and fled. The phone call was made at that time.
According to news website Zougla.gr that received the phone call, the caller warned that "an explosive devise was placed  at the offices of the Eurobank, Santarosa street Nr 7, between Panepistimiou and Stadiou Avenue."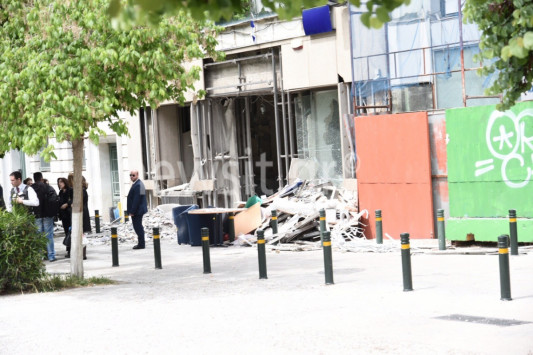 more pictures here
So far no organization claimed responsibility.