The gradual evacuation of the old Athens airport Hellinikon is underway from a few hundreds refugees and migrants has started in the couple of days. It is the last informal refugee camp in Athens, ever since authorities moved refugees and migrants from Piraeus port in autumn 2015.
Evacuation priority is given to vulnerable groups like single parent families, families with young children, elderly and women traveling alone.
The main destination is the UNHCR's reception center in Thebes, as well as other structures in Attica where there is space for hosting these people.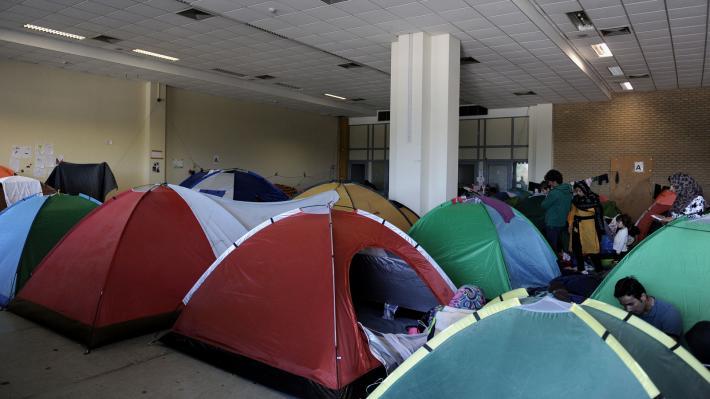 A minority of migrants, mainly young men from North Africa and Afghanistan, react to the replacement.  There is reportedly possibility that police will intervene.
The Greek government is committed to deliver the premises of the old Athens airport to the joint venture that won the international tender for the development of the area.
The joint venture consists of Lamda Development and Global Investment Group, which supports its offer and consists of Eagle Hills from United Arabic Emirates, the Chinese conglomerate Fosun Group and Latsis Group.
The ambitious aim of the Hellinikon Urban Development Project is to transform the 6,200,000 sq.m. premises abandoned since 2004 into a a Metropolitan pole with recreation, hotels, residential and malls facilities. 42% of the area, that is 2.600.000 sq.m. will be transformed into the Metropolitan Green and Recreational Park aiming to be one of the largest in the world.
The 7-billion-euro project aims to create 10,000 jobs.