Thereza May called early elections asking a clear mandate for a hard Brexit. She was certain she was doing the right thing, public opinion polls were giving her the certainty. Then she messed up big. Elections results show that the gamble could not backfire more spectacular. Tories lose majority in Parliament, one of the most extraordinary elections night ended in a hung parliament.
For a party to form a majority government, 326 seats are needed.
By 9:20 am local time elections results 646/650 seats are:
Conservatives 317 seats -12
Labour 261 seats +31
SNP 35 – 19
Liberal 12 +3
Others 23 -3 (among them Grexit party UKIP with 0 seats)
Another important lesson from the UK elections is that the Scottish Independence is off the table. Nationalist SNP of Nicola Sturgeon suffered huge losses.
The very first moment the exit polls were out at 10 pm Thursday night, the British Pound dove
Friday morning, Theresa May let know that she has no plans to resign claiming to keep stability in the country.
"Theresa May is refusing to quit as Prime Minister despite her disastrous election night as the UK voted for a hung parliament."
As expected knives are out in the Tories front. Some sayBoris Johnson would be the next party leader and maybe Prime Minister.
Labour leader, Jeremy Corbyn, urged Mrs May to resign saying she should "go and make way for a government that is truly representative of this country".
"We are ready to undertake Brexit negotiations on behalf of the country" Jeremy Corbyn said in the morning.
What has happened?
Several analysts blame May's bad elections campaign for her defeat. She made it "too personal", tried to satisfy "opposition voices within her own party", did not address "internal issues and people's problems."
"Dementia tax" and "welfare cuts", devastating situation in health care system? That was certainly reason for many to down vote the Tories.
Some internet users spoke of May's "arrogance."
The terror attacks exposed May's 'savage' cuts in armed police forces.
Another factor seems to be that many young voters who refrained form voting in Referendum went to polling stations of Thursday.
Now what?
One scenario speak of a minority government.
A second sees a possibility of Tories to ally with North Irelands' DUP party – currently winning 10 seats.
Corbyn rejects a grand coalition.
Either… or … Theresa May is in weak position especially with regards to Brexit negotiations that are/were expected to start in eleven days.
Brussels let know: No Brexit negotiations without a government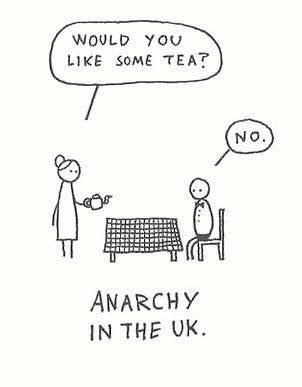 A third scenario considers new elections.
PS what I personally think is that Brits voted for Brexit delay and clearly rejected May's arrogance.