Barometric low 'Medusa' swept through the middle leg of Chalkidiki (Halkidiki) on Monday, flooding roads and camping areas, basements and hotel rooms. Boats sank and camping trailers were swept away. Media report of tourists who fled the area thus causing traffic jam on the roads.
The region of Chalkidiki attracts millions of Greek and foreign tourists every summer.
Especially affected have been the areas of Sithonia, in the line Marmaras-Azapiko-Toroni- Porto Koufo.
Small streams have been flooded, some roads are not accessible due to stones, mud and pieces of wood the torrential rain has brought down the hills and mountains.
Rocks have fallen on the roads.
One of the most affected areas is Toroni. Fire fighters rescued a total of nine people trapped in tents, trailers and cars.
Sea turned brown due to the material coming down the mountain.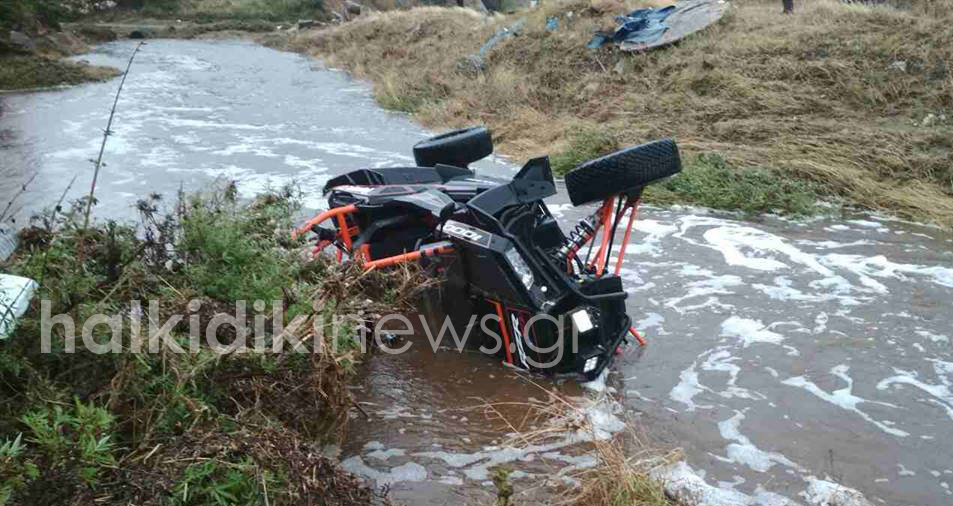 Speaking to Athens News Agency, deputy mayor of Sithonia, Kyparissis Demplas, said that local authorities have already submitted application to have the area declared in 'state of emergency'.
Fire Brigades received more than 45 calls to pump waters and rescue people.
The unprecedented thunder-and rainstorms weather front in the middle of July caused problems also in other regions of Greece.
Agia, Larissa
A 45-year-old shepherd was found dead in Megas Kampos, Amphilochia, Western Greece.Greece. It is believed that the man was hit by a thunder. The man went missing on Sunday afternoon when a storng thunder- and rainstorm was striking the area.
One Romanian climber has been trapped on the Mt Olympus. A Search and Rescue operation is still ongoing.
The damages caused by Medusa in agriculture are considered as immense.
sources: voria.gr, e-eidiseis.gr, newsbeast.gr, halkidikinews.gr , halkidikifocus.gr and others
Thumbnail picture: Chalkidiki by Vasiliki Kayia on Facebook.
Bad weather front "Medusa" is expected to move away by Tuesday morning the earlier or by afternoon the latest.
The good news: Temperatures will rise up to 36° Celsius by next Sunday, July 23rd 2017.