Migrants clashed with police in and around the hot spot Moria on the island of Lesvos on Tuesday after they staged a protest about the poor living conditions and delays in asylum procedures.
According to local media, the protest was staged by a group of African migrants, who set gabrage bins and olive groves on fire.
The protest started at around 2 0′ clock in the afternoon outside the Asylum Service.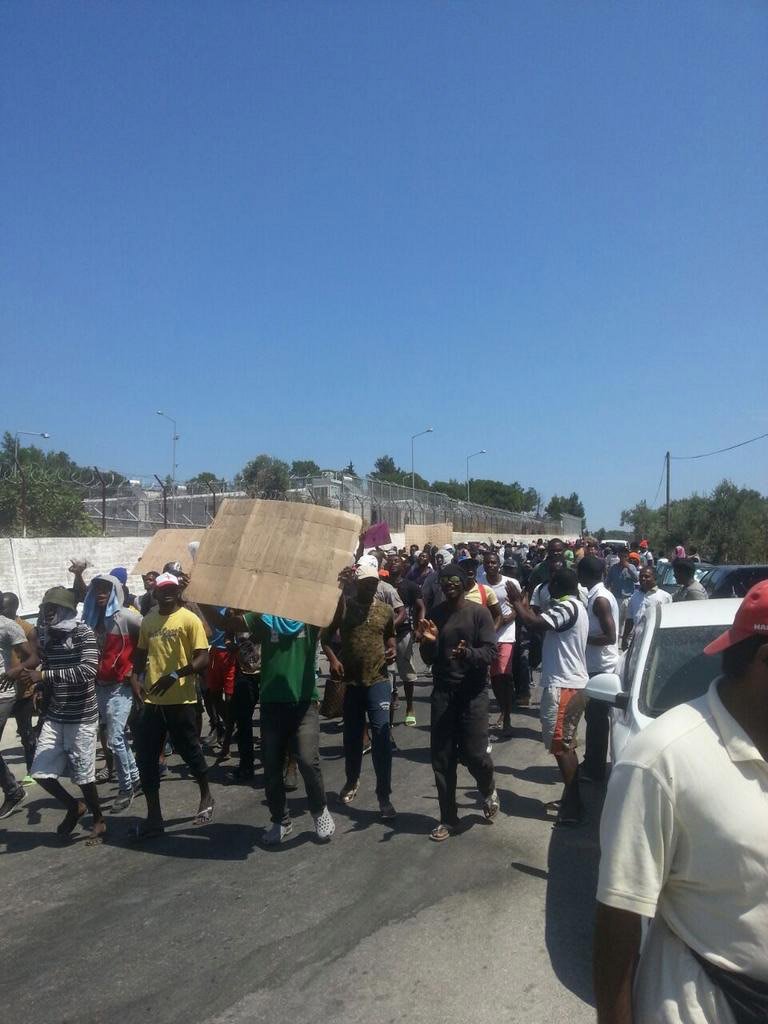 The Asylum Service personnel stopped the procedure and left the camp citing security reasons. A usual practice.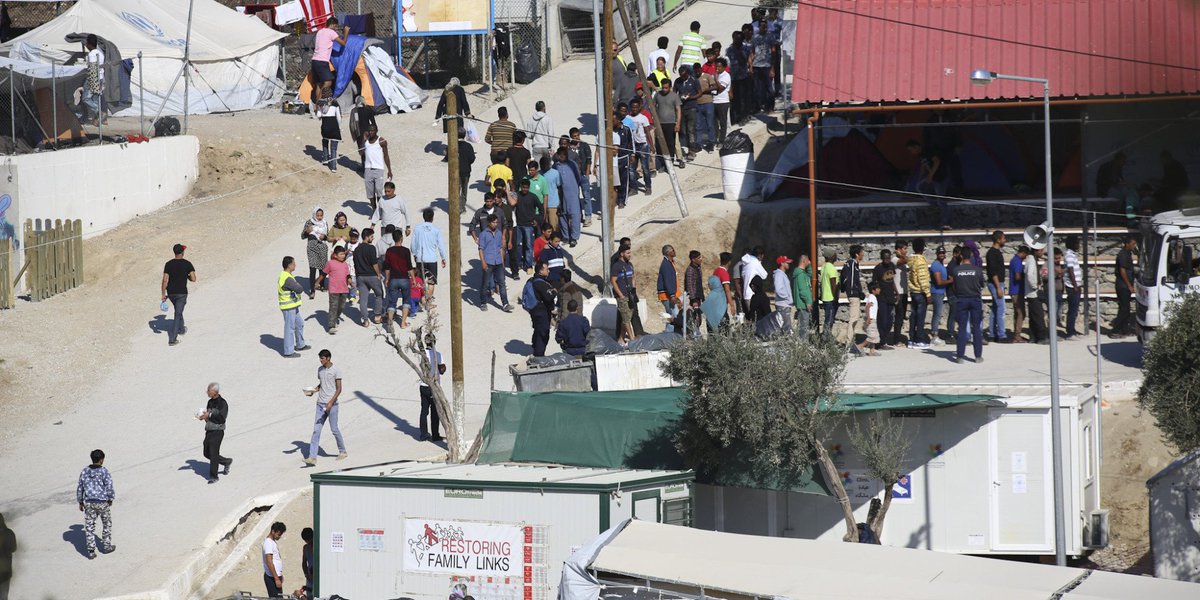 Then Afghan asylum seekers protested for the asylum delay and blamed the African migrants.
The Afghan reportedly set garbage bins on fire and started to smash cars belonging to personnel working in the camp.
Asylum seekers families started to flee the camp and seek safety outside.
A police squad fired tear gas to disperse the crowd. The protest was taken under control.
Africans who were outside the camp set olive groves on fire and reportedly hindered fire fighters and other asylum seekers trying to extinguish the fire.
Finally, the fire was extinguished with water-dropping aircraft.
Swedish NGO United Rescue Aid uploaded a video showing riot police throwing stones at protesters inside the Moria Camp.
VIDEO: Police throwing rocks at protestors inside #Moria camp #Lesvos #Refugeesgr pic.twitter.com/0wq11Zny7l

— United Rescue Aid (@UnitedRescueAid) July 18, 2017
According to local media, 30 Africans were detained.
Five policemen were injured and taken hospital.
Ten cars were damaged.
Two riot police squads are expected to arrive form Athens on Wednesday.
It was the second protest within a couple of days. Last week asylum seekers set tents on fire.
The number of refugees and migrants stuck on the islands of the Eastern Aegean Sea has recently exceeded 10,000 people, with asylum procedures to move in the pace of turtle.
PS hardly any international media report about the Refugee Crisis anymore. Europe is glad all these people, some 60,000 souls are stuck in Greece.