Three firefighters have been injured, four vehicles and one summer house were burned down during a wild fire that broke out in Lagonisi-Avavyssos area early Thursday afternoon.
Witnesses speak of 'arson'.
Two firefighters were injured when their truck went ablaze, a third one  got injured while combating the horrific fire. They were part of a 50-men strong force of firefighters trying to extinguish a wild fire that broke out in Lagonissi-Anavyssos area in south-east Attica.
According to athensnewsagency, one of the firefighters suffered injuries in hands and feet, a second in the ear and chest and the third on the face. They were all transferred to the Air Force hospital in Athens. There are also reports that two of them suffered slight respiratory problems.
STAR TV reported that also the deputy regional governor of East Attica has been injured. He has been reportedly transferred with light burn injuries and respiratory problems to a hospital.
One fire truck and two private vehicles have been burned down, as well as one summer house.
A second house suffered serious damages. Land plots and olive groves went on fire.
Earlier, the mayor of Saronicos urged residents of the settlement Foinika to evacuate the area.
While the reason for the wild fire is not known, eye-witnesses claim that it was an arson, although probably due to negligence.
"Somebody drove by, threw something and drove away," a resident told Greek media. "There were strong winds, we didn't manage. The fire truck that rushed to the spot burned down.
Another witness, a woman whose car was burned down, spoke also of arson. She suspected that somebody threw a burning cigarette out of a passing car.
Both witnesses said that the fire started right next to the main avenue.
Strong winds blowing with intensity of 6 Beaufort make the blaze extinguishing efforts more difficult.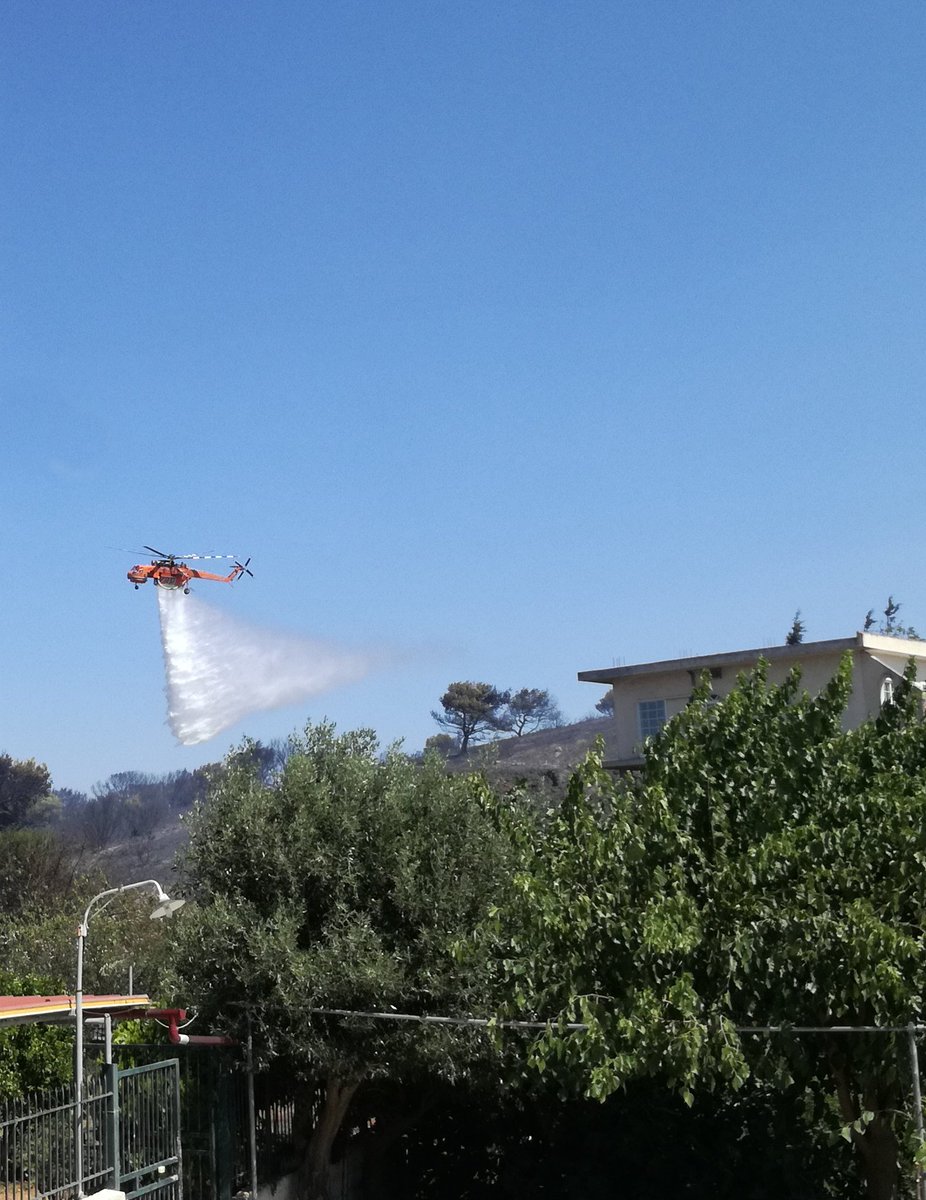 Two helicopters assist the operation in which 12 fire trucks participate.
It is the third wild fire that breaks out in the area since beginning of the week, after the one in Kalyvia and Skordi hill in Anavyssos.
According to Greek Fire Brigades, the fire is currently under control.
The fire fighters intervention was immediate due to a wild fire warning issued for Attica.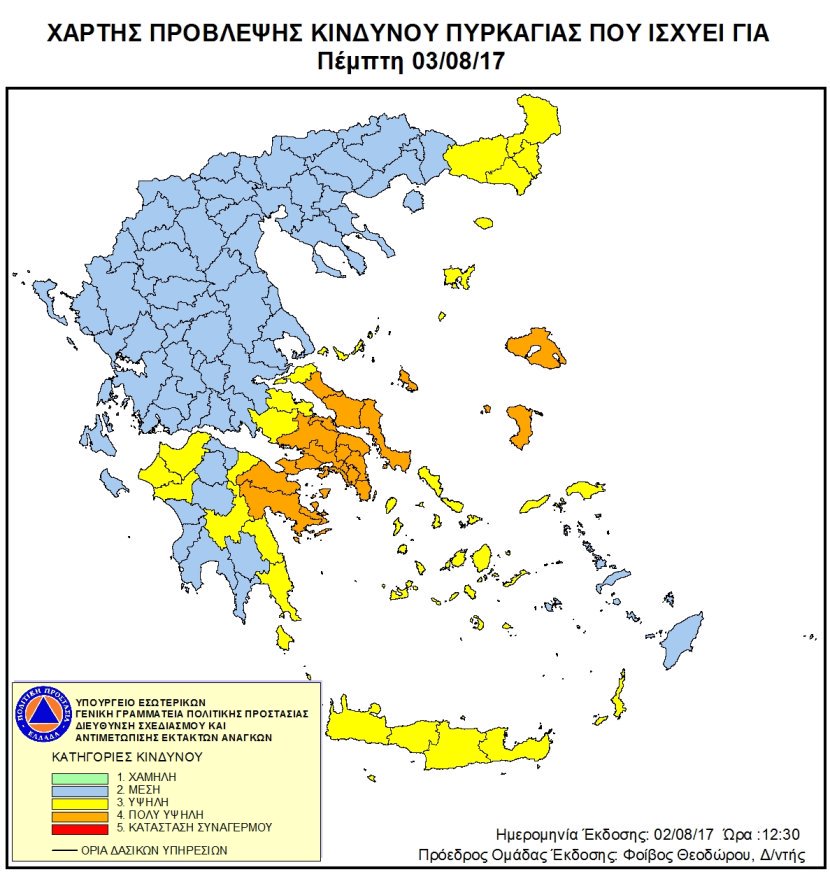 Wildfires Warning issued by the Greek Civil Protection @GSCP_GR
Above: 3. August 2017 – Risk and high risk areas, in yellow and orange respectively.
Down: 4. August 2017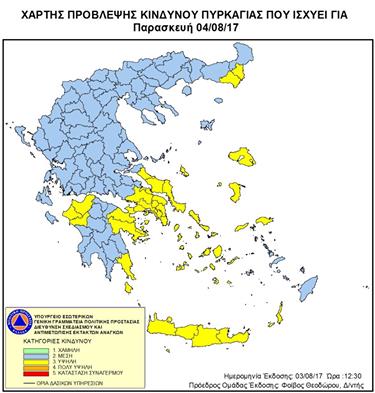 In the last twelve hours from 6 am to 6pm, the Greek fire brigades intervened in 19 wild fires in forest and agricultural land across the country.