August says Goodbye with sudden storms, hail and strong winds. Basements and streets were flooded, power was cut, people trapped in elevators, vineyards were damaged.
It poured down in Larissa, Central Greece, in Grevena and Kastoria, a little up in the north, in Western Macedonia.
Fire brigades had to rush and free people trapped in elevators due to electricity outages, pump water from flooded basements, remove fallen trees and other objects like metal sheets swept away by the winds.
In Kastoria, the rain was not intense, however, one house was flooded and power outage occurred when a tree fell on a power column.
Hail has olive trees and vineyards in Tyrnavos short before harvest.
In Karpenisi, Western Greece, and Nevrokopi, North Macedonia, temperature reached down to 10 Celsius.
Power columns were damaged by the storm in Elassona, households and businesses are without electricity.
Without electricity, telephone and internet are several area in Larissa.
By 12 noon Wednesday, power has not returned yet in Elassona and Larissa.
Storm coming up in Poros on the island of Kefalonia- Wednesday morning
The storm hit Kefalonia at around 9 a.m. and move to Zakynthos two hours later.
Greece's National Meteorology Service has issued a weather warning for the upcoming weather deterioration. See Weather Forecast August 29 – September 3 2017 here.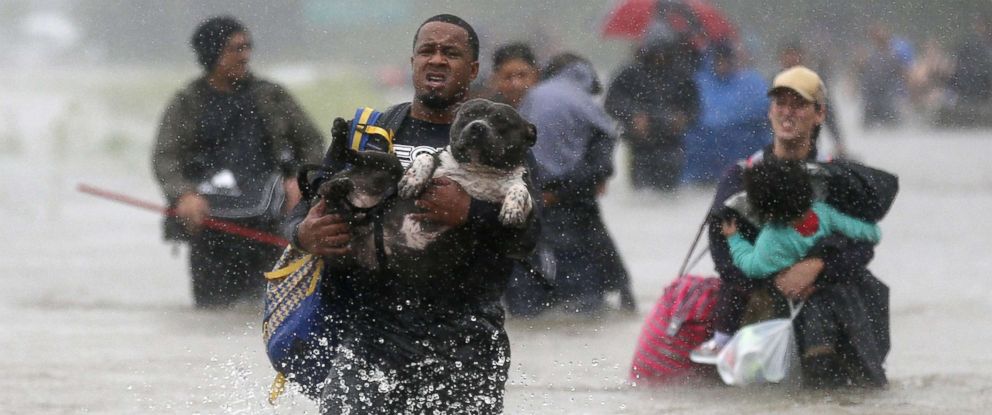 I know, I know… this little bit of bad weather is nothing compared to the worst rainfalls in decades and horrible floods in Texas, US, in India, Bangladesh and Nepal that cost the lives to more than 1,200 people.
Is Climate Change just a Fake News? I don't think so.