Clashes between anarchists and police broke out on Monday night during a march to commemorate Pavlos Fyssas, the rapper who was stabbed to death by a Golden Dawn member in Keratsini suburb of Piraeus on 18. September 2013.
The anarchists hurled molotov cocktail bombs at police who responded with flash-bang grenades and tear gas.
Petrol bombs were thrown also at several shops in the area, while cases of looting were reported.
In another incident, people wearing hoods threw stones against a camera crew filming the march. A journalist, a cameraman and a technician from private ANT1 TV were injured and transferred to hospital.
More seriously injured is the cameraman who is still hospitalized on Tuesday morning.
Five people in total were injured. One of the citizens was injured by a stone at his head, another was beaten by a group of hoodies outside a cafeteria.
Seven people were detained but later released as there was no evidence that they were involved in the incidents
The march started early Monday evening at the spot where the 34-year-old leftist rapper was murdered.
via left.gr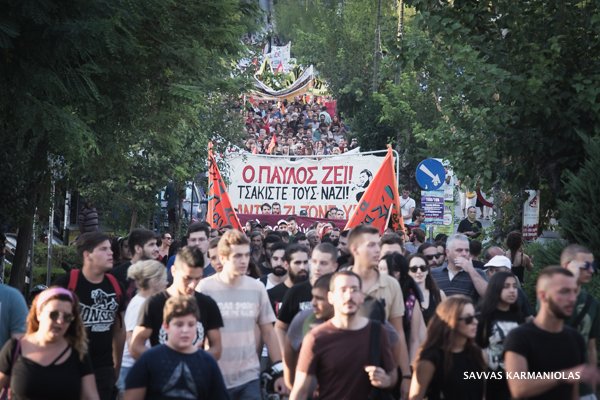 Banner: "Pavlos lives – Crash the Nazis" via @savvaskarmaniolas
His parents led the march.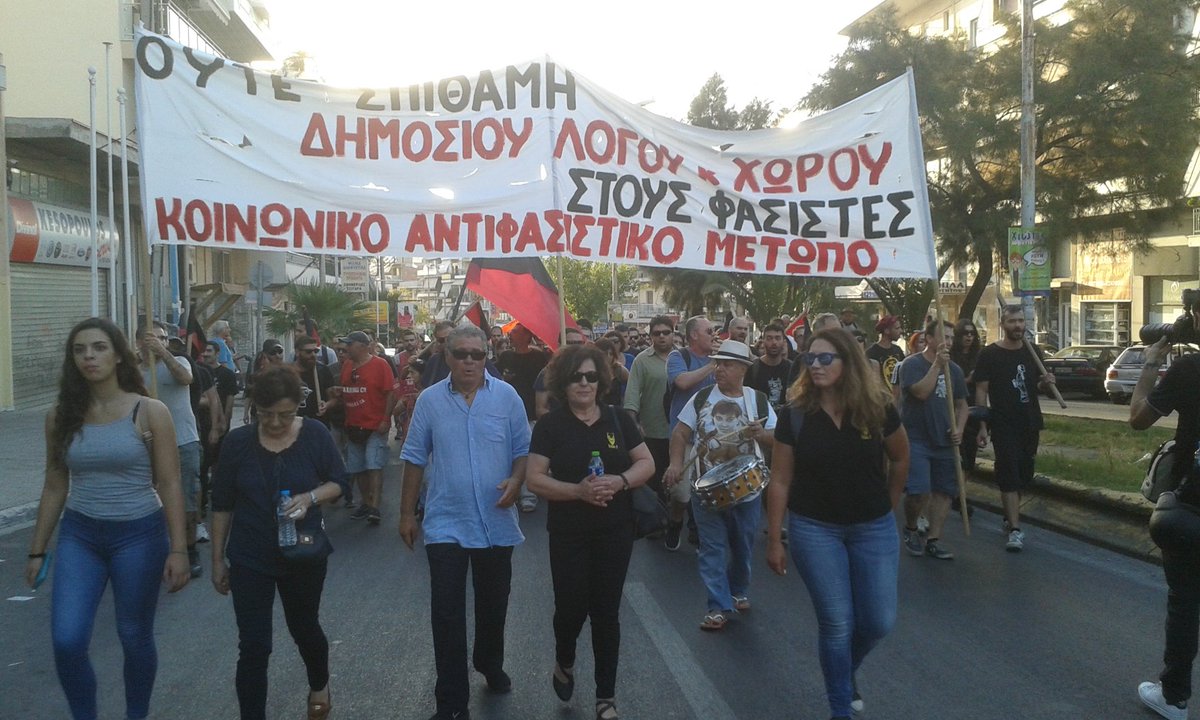 via @makissinodinos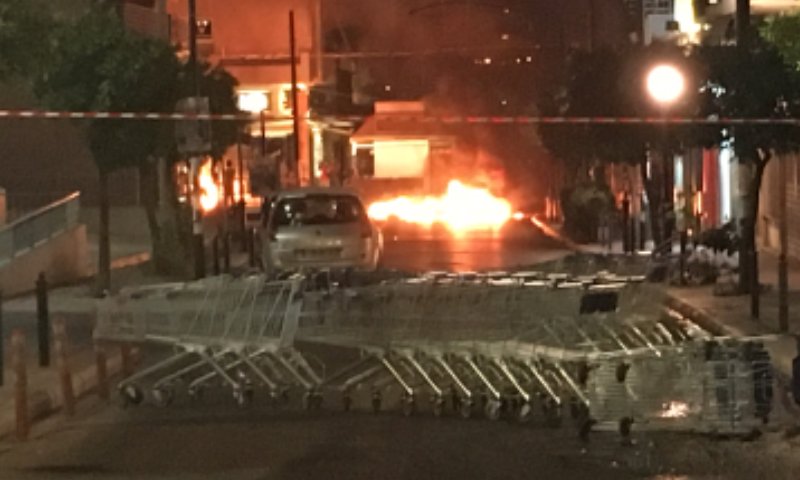 The march ended with an open air concert  entitled "How can you stand to live with them?"
"Our goal is that [this event] should serve as a central rallying point for action on all levels of society as the trial enters the final stretch, with active support and a mass turnout by people at court sessions, in order to make clear that there is no other option but an complete condemnation of fascists," the family said in a statement.
Four years after the musician's murder, the man that was accused and confessed to his murder, Giorgos Roupakias, has been released from prison with restrictions on his movement, because the maximum period for imprisonment on remand has been exceeded.
The murder of Pavlos Fyssas was the reason that the Greek state moved against Golden Dawn and took to trial the whole parliamentary group as well as several members of the party.
A large indictment was formed that combined four main cases. The trial is being held for the third year. During this time, a great number of time of evidence and testimonies have been submitted about the actions of the persecuted leaders and members of Golden Dawn.

After the persecution the number of often deadly attacks against migrants has been reduced.
Clashes erupted also in other Greek cities where commemoration marches for Pavlos Fyssas were held.
Thessaloniki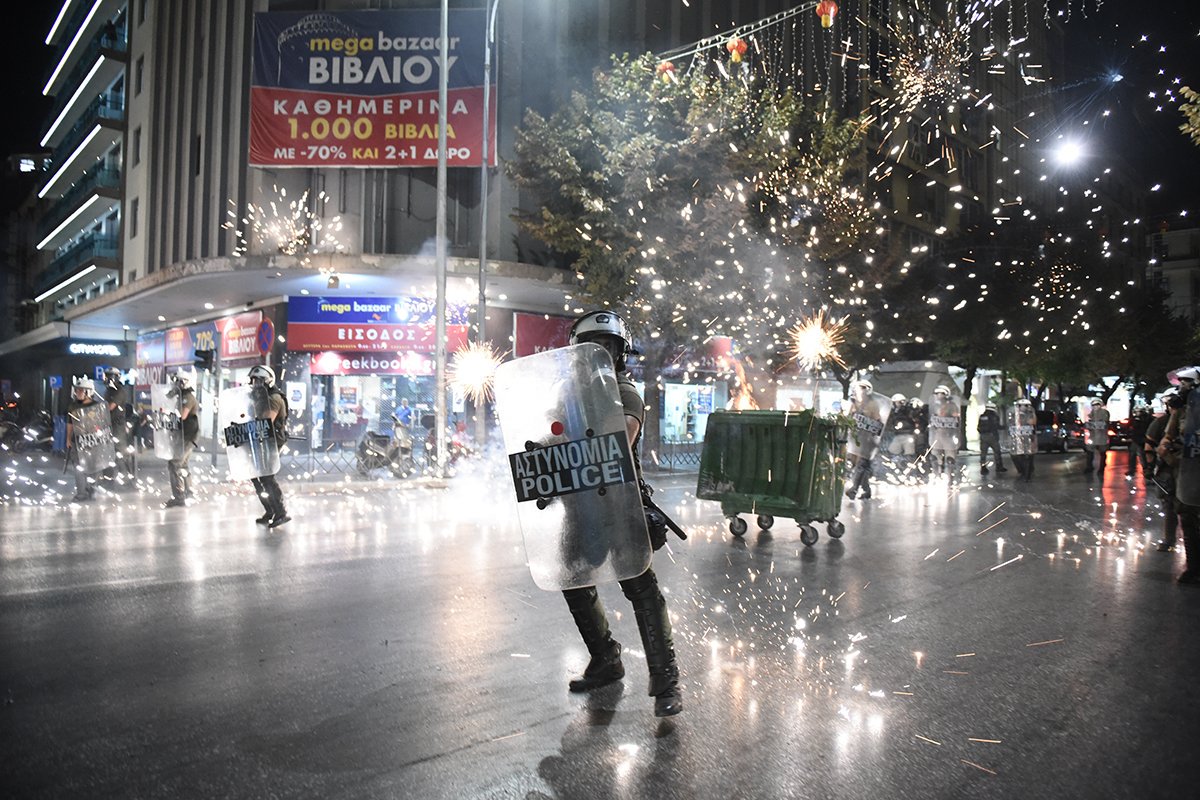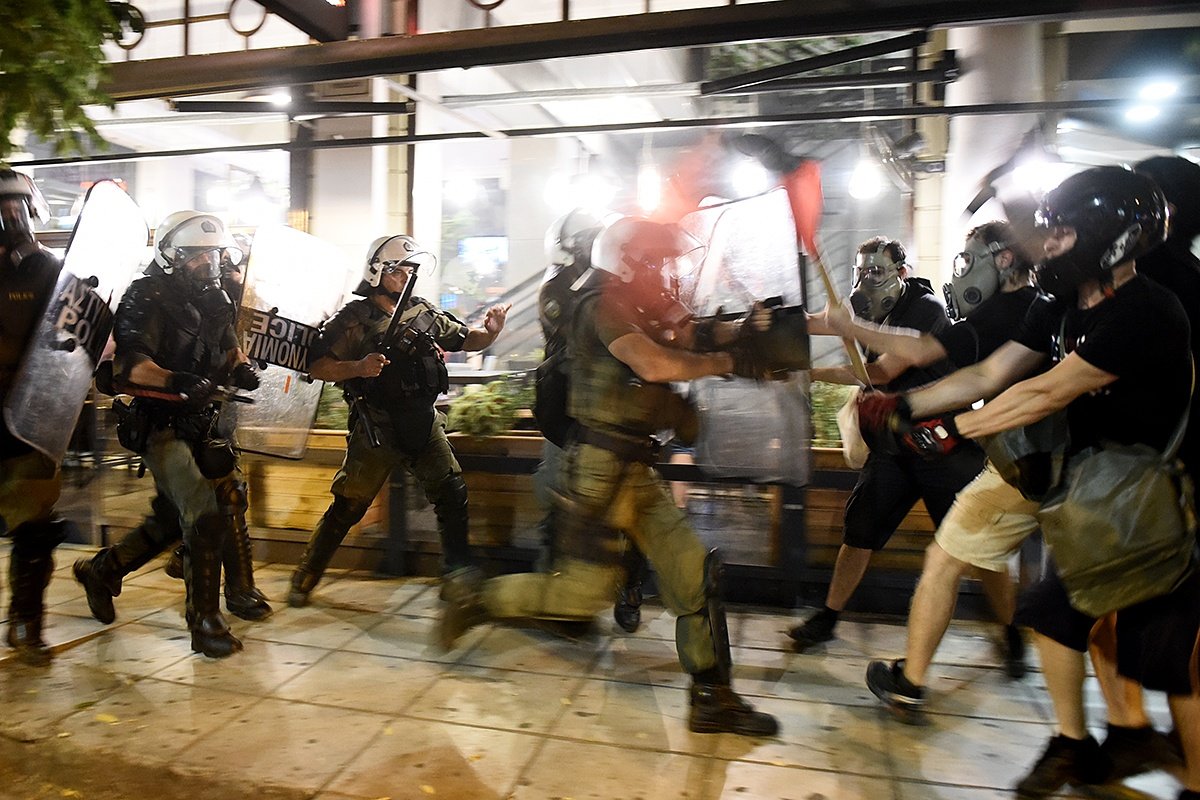 hoodies have caused damaged in shops also in Patras.
All about the trial in GoldenDawnWatch