A powerful tremor of 5.1 R stroke between Alonnisos and Skyros  short after midnight and had locals jump out of their beds. The earthquake occurred in the sea area and had a very low depth.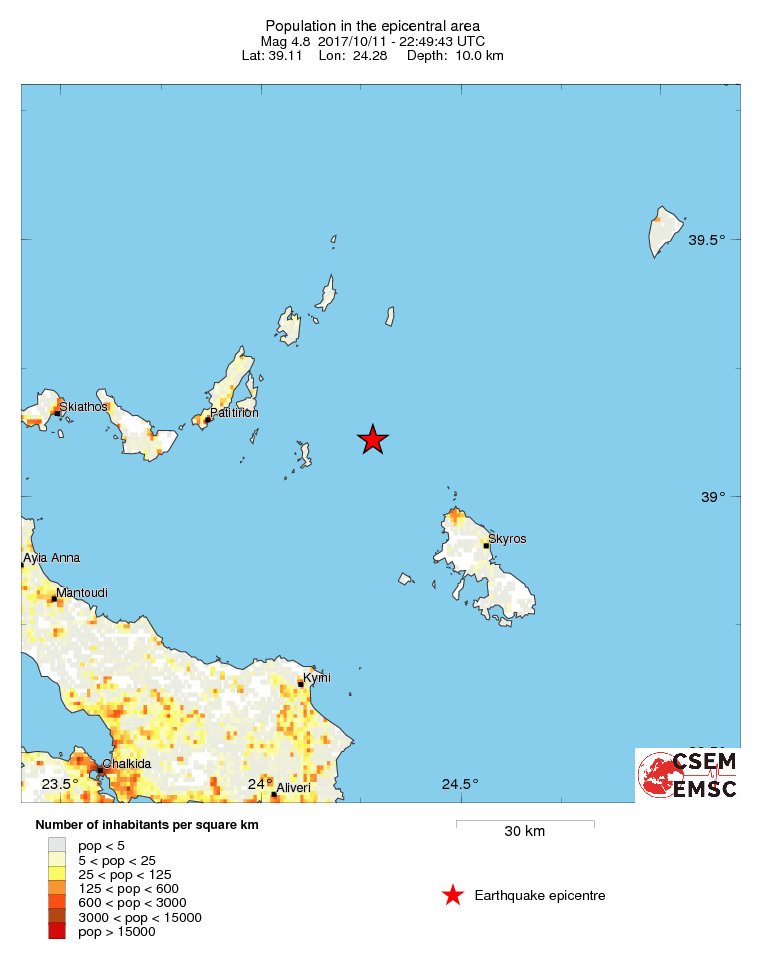 The earthquake occurred at 1:49 a.m. on Thursday.
According to the Geodynamics Institute of Athens, the epicenter was in the sea area 32 km East of Alonnisos island in a depth of just 5 km. The Euromediterranean Institute reports that the epicenter was in a depth of just 2 km.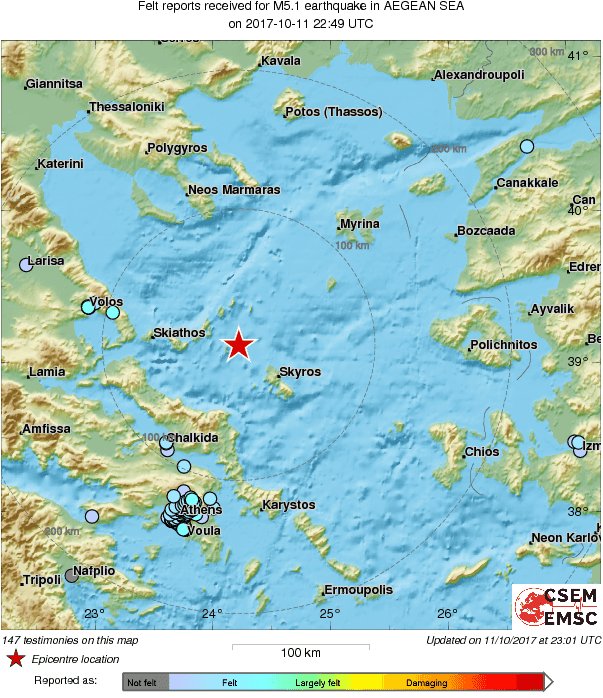 The tremor was felt in the mainland, also in areas of Attica, 139 km away.
No injuries or material damages have been reported.
Seismologists were not sure whether the tremor was the main earthquake.
Earthquakes of up to 6 R have occurred in the past.