Tension prevailed at the students protest in downtown Athens, when groups of  people wearing hoods hurled molotov cocktail bombs and stones at riot policemen who responded with tear gas and sound flares. The rioters smashed the glass window of a cafe at Korai Square and one bank ATM.
Outside the Parliament, the angry crowd threw stones and smoke bombs, police fired tear gas.
Thousands of high schools students launched demonstrations in downtown Athens and other major cities across Greece to protest shortages in public schools.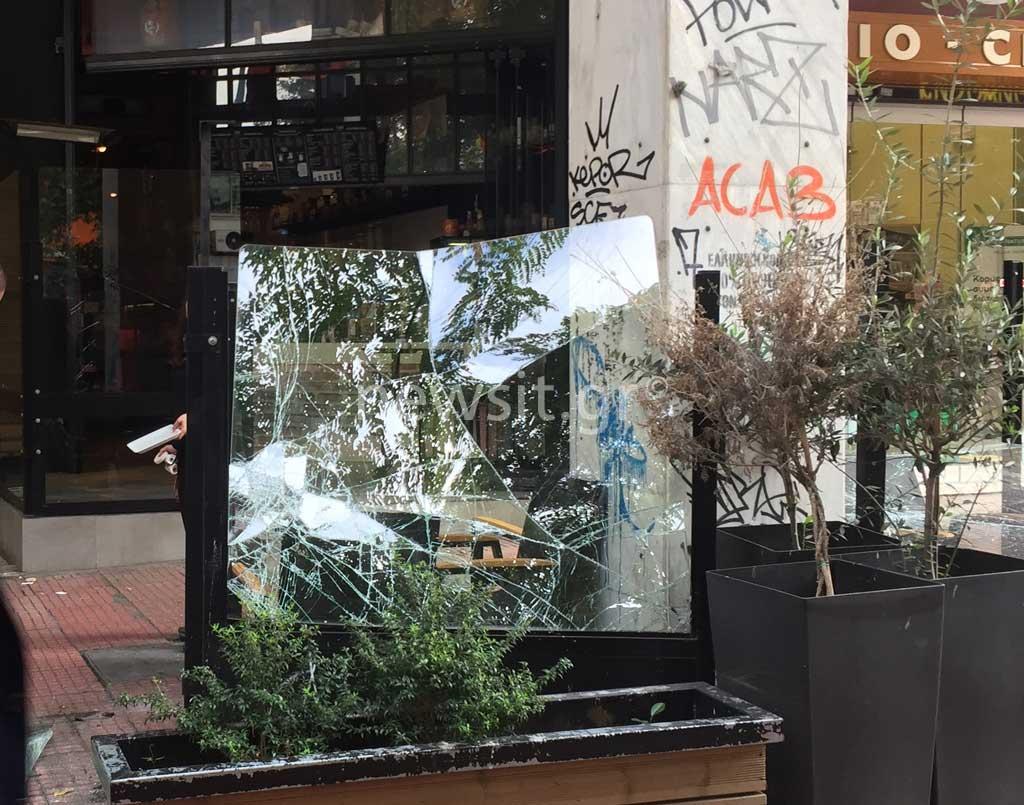 The protests run under the slogan that students need "the school and the life they deserve."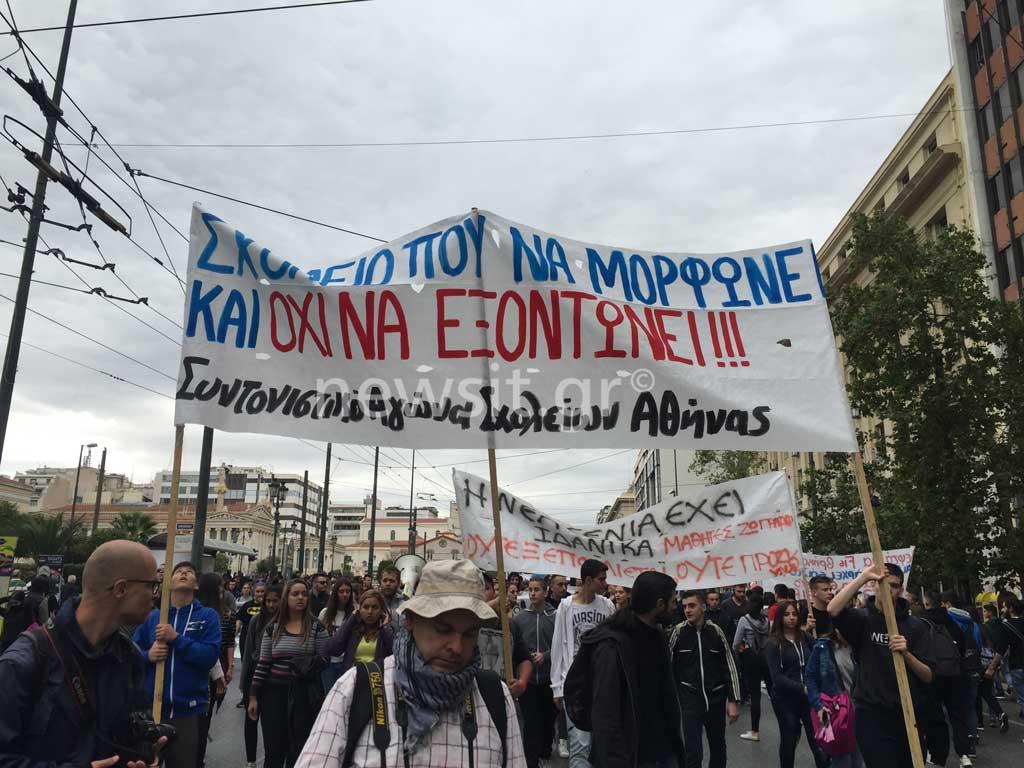 Banner: "School that educates and does not destroy."
Highlighting the shortages in teaching personnel, infrastructures and consumables items, the students had called for protests in Ioannian, Preveza, Katerini, Thessaloniki, Chios and elsewhere.

Skai TV reported that a group of some 250 people wearing hoods triggered the riots.
More pictures here