One lawyer and another woman were attacked by Golden Dawn supporters while they were in a trolley bus in downtown Athens on Wednesday. Police detained 23 men and 2 women who were later released as the victims could not identify them.
The incident took place on Alexandras Avenue while the prosecution lawyer in the ongoing trial against Golden Dawn was getting off the trolley bus outside the Court of Appeals to head for Greek police headquarters.
"A group of Golden Dawn members were nearby," lawyer Evgenia Kouniaki told reporters "somebody inside the trolley shouted something at the them." The GD members were distributing flyers for a planned rally of the party.
According to victim's testimony, the GD members got angry and tried to enter in the bus, the driver had already opened the doors, the women shouted at the driver to close the doors but it was too late.
The furious group punched the lawyer in the face, the other woman in the mouth.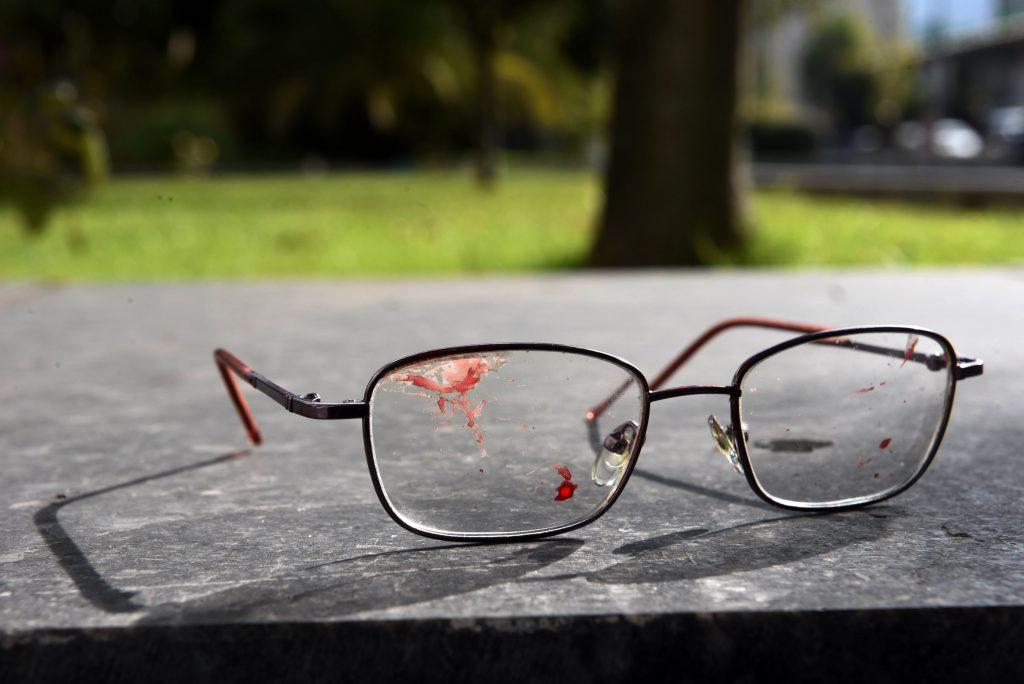 "One man run dome five meters and punched me in the face," Kouniaki said adding she thought they would not dare to attack as they were outside the Court.  There were riot police squads outside the court, the attackers could have been arrested right away. She said that she could identify the man who punched her and added that he was not among the detainees.
The second victim was also a woman, an architect, who just happened to be there.
Two GD MPs, Ilias Kasidiaris and Nikos Kouzilos rushed to the police station where the detained GD members were taken.
Athens News Agency reports that the lawyer recognized among the group also the high-ranking GD member, the former driver of GD leader, Nikos Michaloliakos. However, Kouniaki clarified that he was not the one who punched her.  Police is reportedly seeking for the man who is considered to be one of the proponents of the violence against the women.
In the court session Kouniaki was heading, five protected witnesses were due to testify through video link and distorted voices from the Police headquarters to the special court in Korydallos prison where the Golden dawn trial is taking place.
According to media, judges on Wednesday ordered that the witnesses should testify on Friday, in the presence of a judicial official. Their voices will be distorted in order to protect their identity.
The Lawyers' Association and several political parties condemned the attack on the two women.
Police investigates.