A moderate earthquake stroke with magnitude 3.7 R forty kilometers North-West from Greek capital Athens at 9:43 a.m. on Friday morning.
The epicenter was located in Villia, 19 km south of Thiva. The tremor occurred in a depth of 10 km.
Although the tremor was very moderate, it was especially felt in Athens and surrounding areas due to the low depth.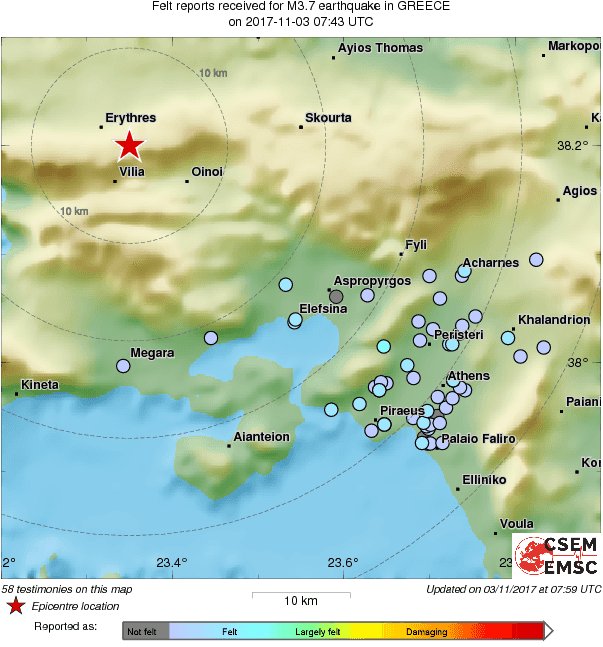 No injuries or damages have been reported.
There is a strong seismic activity in recent days in South Greece, however, the magnitude is below 4R.
PS as usual, KTG's office desk swayed for a few seconds. Also the water in the bottle the cat had left on the floor showed some kind of …waves. It was the moment one holds back and thinks "Ops! that's an earthquake." The cat continued her nap as if nothing happened.