Six people are still missing in the flash floods that covered towns of West Attica with tons of mud on Wednesday and cost the life to 15 people.Twenty three people have been injured, majority of them were almost drowned. Others were hit by rubble and other items during the disaster. One 83-year-old woman remains intubated and in critical condition.

According to official data by the Fire Service at 11:00 Thursday morning, among the missing are:
a 50-year-old man who has been missing since yesterday in Gefyraki of Nea Peramos. He has been probably trapped in his home flooded with rushing waters and rubble.

an

elderly man also in his home in Paleochori, Mandra.

four truck and private cars drivers.
According to amna.gr, the drivers' relatives said they had last visited the canteen area at ​​the old Mandra-Thebes highway. It is noted that cars in the area have been swept away by rushing waters and rubble. have been dragged into the area by water.

At 11:45 am, the Fire Service announced that one of the missing persons was found alive. Fire fighters found the  67-year-old man in his car close to his home in a neighborhood of Mandra. he was trapped for more than 24 hours.
At 12:30 authorities added one more person on the Missing People list. A 55 or 59-year-old hunter. The body of his brother was recovered yesterday.
Tragedies
Media report of the tragic stories of the 15 people who lost their lives in the flash floods. Ten men and five women.
Here is the story of a 36-year-old driver with his truck trapped in the rushing waters. He told his mother on the phone "Mama, I'm scared. We are drowning!". Then the heavy vehicle was  swept away like a walnut shell.
Another truck driver, a 47-year-old man was swept away when he tried to escape from the rushing waters. He had gone to work, had loaded the tank-truck with fuel in Elefsina that was to be transferred to Karpenisi in Western Greece. His body was found in the sea off Mandra.
One of the bodies recovered from the sea area in Skaramangas belonged to a winter swimmer. The relatives of the 80 -year-old man confirmed that he had gone for his daily swim.
The day after
Thursday morning and the area looks as if it was struck by a powerful earthquake.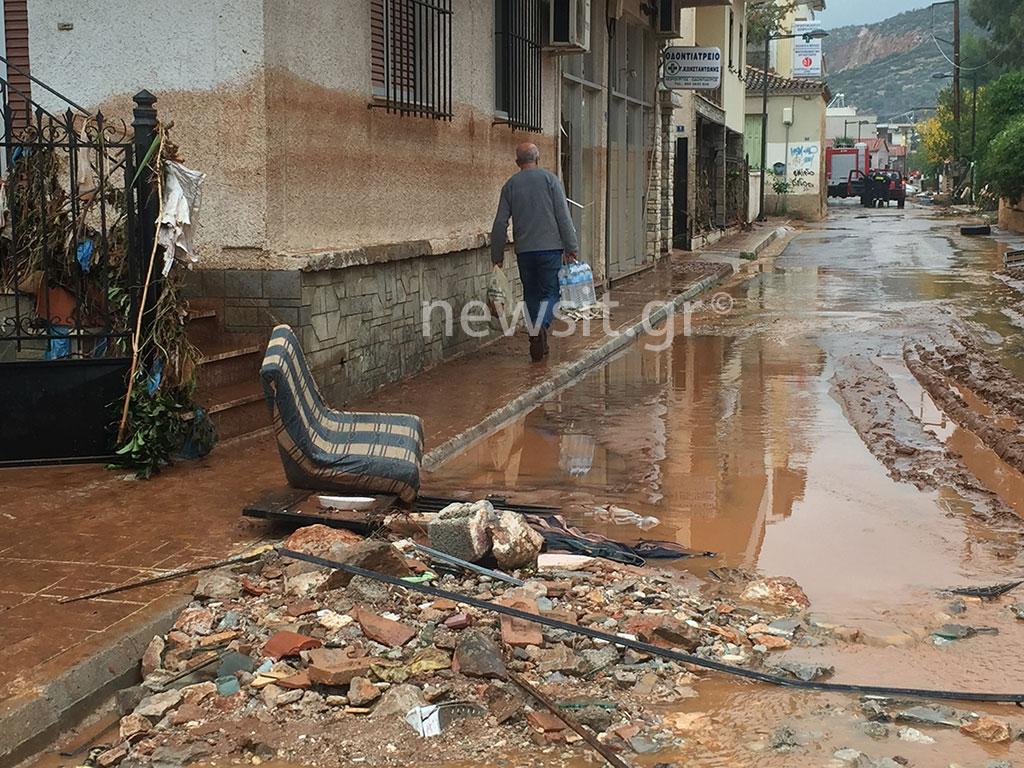 According to estimations, 500 houses and shops have been destroyed, more than 300 vehicles swept away.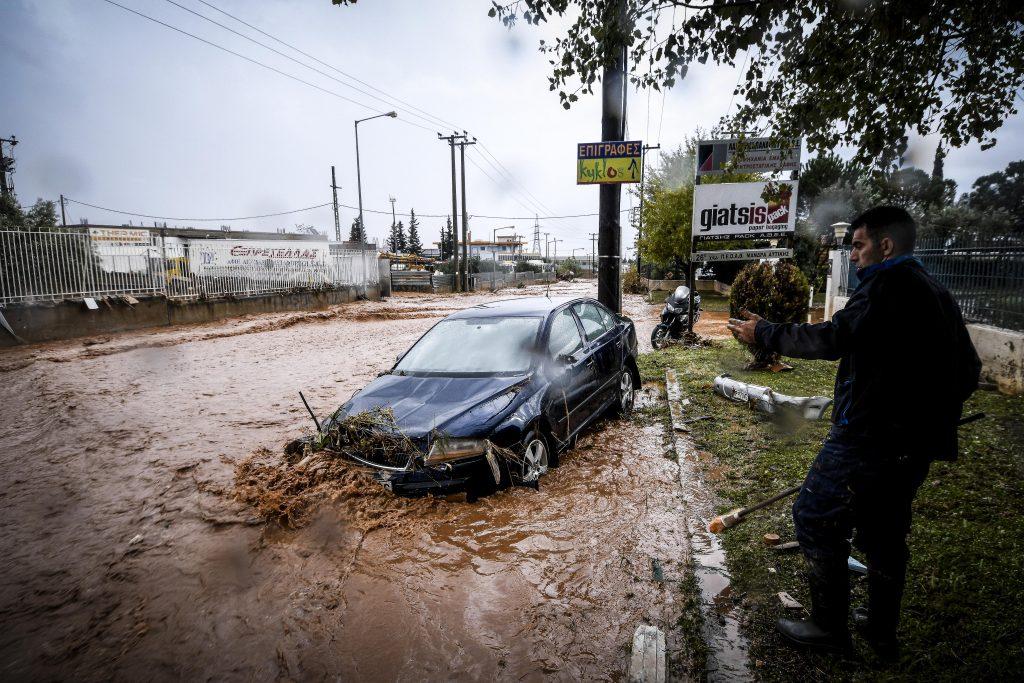 The road network has been largely damaged.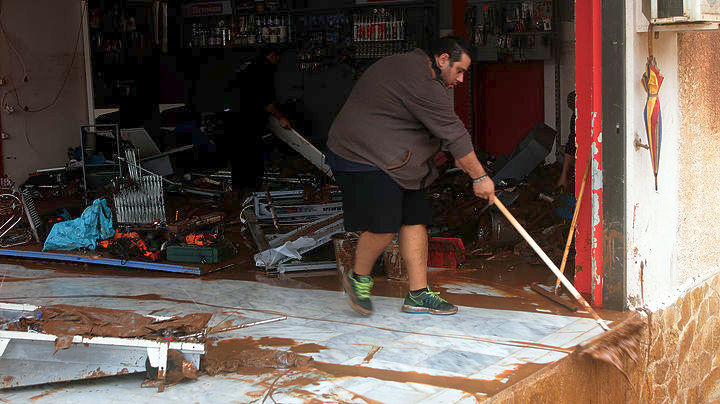 Large parts in the area remained without electricity and water overnight, telecommunications are broken down.
The Fire Service has received more than 660 calls: at least 450 were for pumping water and 210 for assistance for trapped people.
Drone video: Mandra Nov 16 2017
As meteorologists predicted, it started to pour again since the morning. While the rushing waters coming from the mountain had landed into the sea, and locals started again to take a breath, the new rainstorm brought water back on the streets.
More rainfalls are expected in the area in the following hours and days.
Scientists estimate that an area of  6-8 sq. km in Mandra and Nea Peramos have been destroyed by the flash floods as they have been covered by mud.
At the same time, rainstorms have been striking several parts of Greece, including Greek capital Athens flooding main roads. More on his on a post coming soon.