A sudden temperature drop brought snow in the mountainous outskirts of Athens on Monday.  The first snow of the year fell on the Mountain of Parnitha in Nort-West Athens.
Video Bafi shelter
Screenshots from Live cam from the Bafi shelter at an altitude of 1,161 meter.
With 1,413 m elevation, Parnitha is the highest mountain in the Attica peninsula and is located in north-west of Athens.

Meteorologists has predicted that a cold weather front would reach the prefecture of Attica coming from the North.
They have also predicted strong winds between 5 and 7 Beaufort.
However, around Monday noon, north-west winds were incredible strong and almost "emptied" the small back balcony from light items standing there.  We miss the top of a closed cat toilet and one flower pot. A last minute action managed to rescue two bags of charcoal and the laundry dryer.
It has been raining on and off all through the day.
The weather forecast speaks of continuation of the rain until Tuesday.
Temperature in Athens is 13 and 15 degrees Celsius, at night is expected to further decrease and reach 7 C.
In Kastoria and Florina, West Macedonia, snow fell also in the center of the two cities in West Macedonia.
Video: snow in Ieropigi by Kastoria, Nov 19/2017
Florina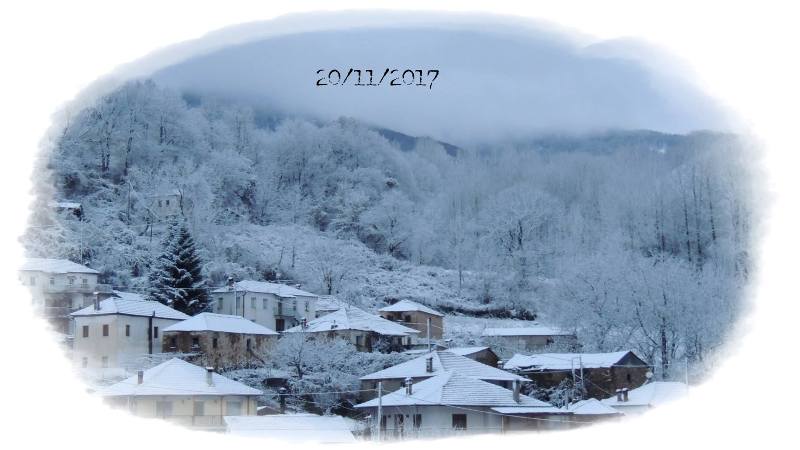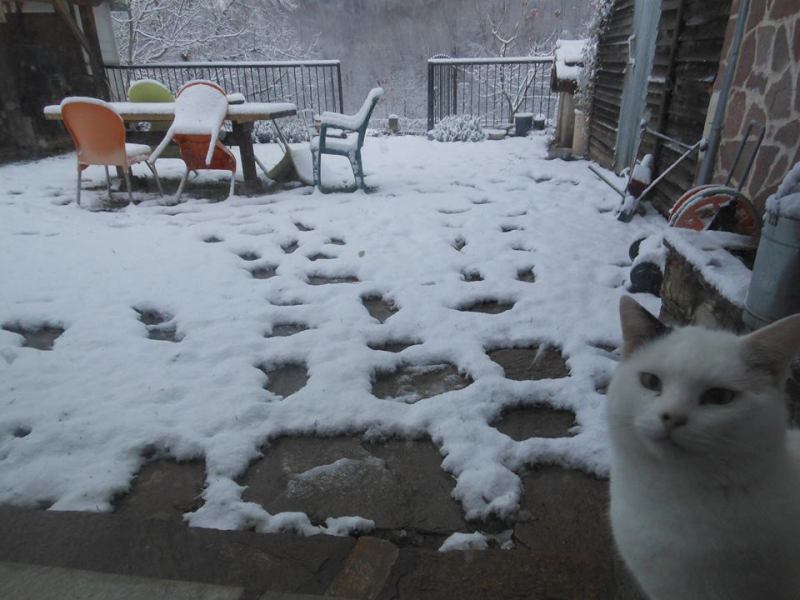 more pictures neaflorina.gr
PS If first snow falls on Nov 20th in Attica, I want to know how the real winter will look like. Not very pleasant, I think…