The Greek Orthodox Patriarch in Jerusalem, Theophilos, the Patriarchs of other Christian religions as well as heads of local churches have sent a letter to US President Donald Trump asking him to revise his decision to recognize Jerusalem as the capital of Israel and move the US Embassy from Tel Aviv there.
Urging Donald Trump to continue recognizing the international status of the holy City, the religious leaders express their concern about peace in the area and "increasing hatred, conflict, violence and suffering." and the latest developments in the region show they are right.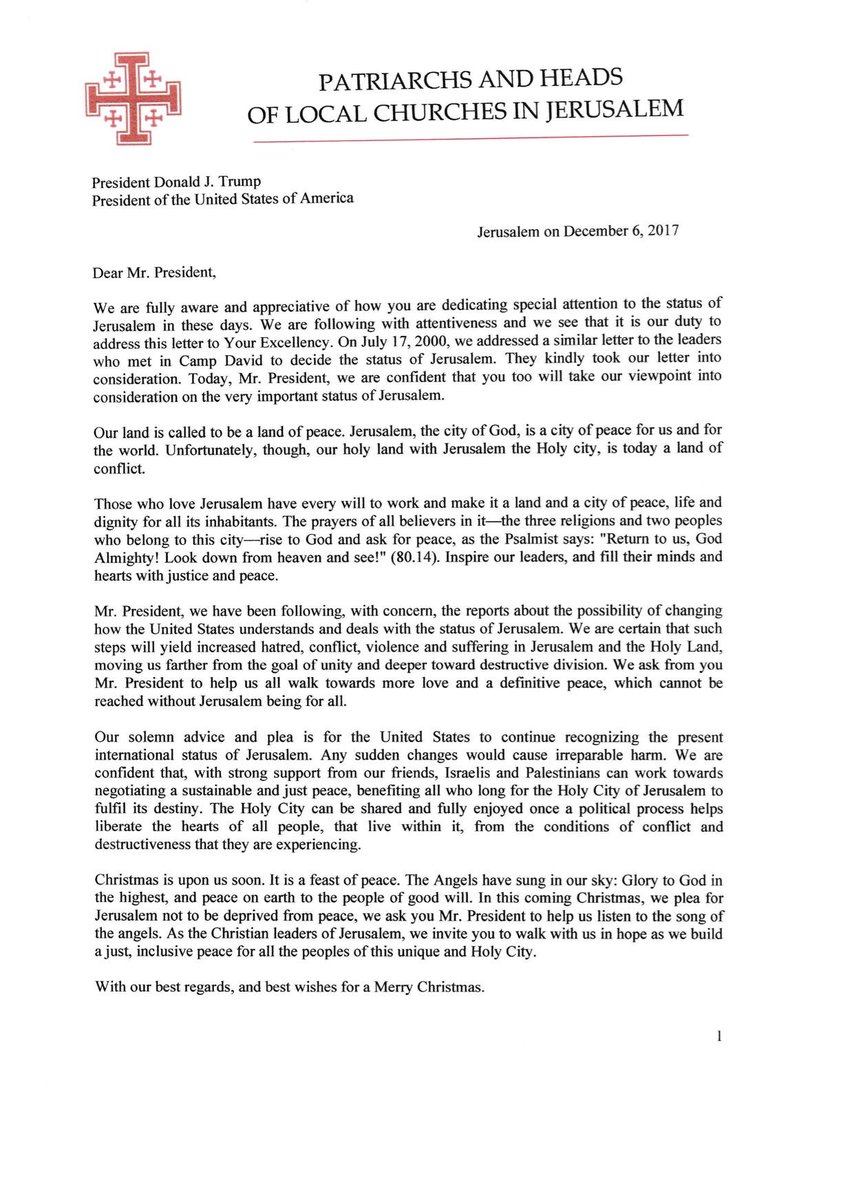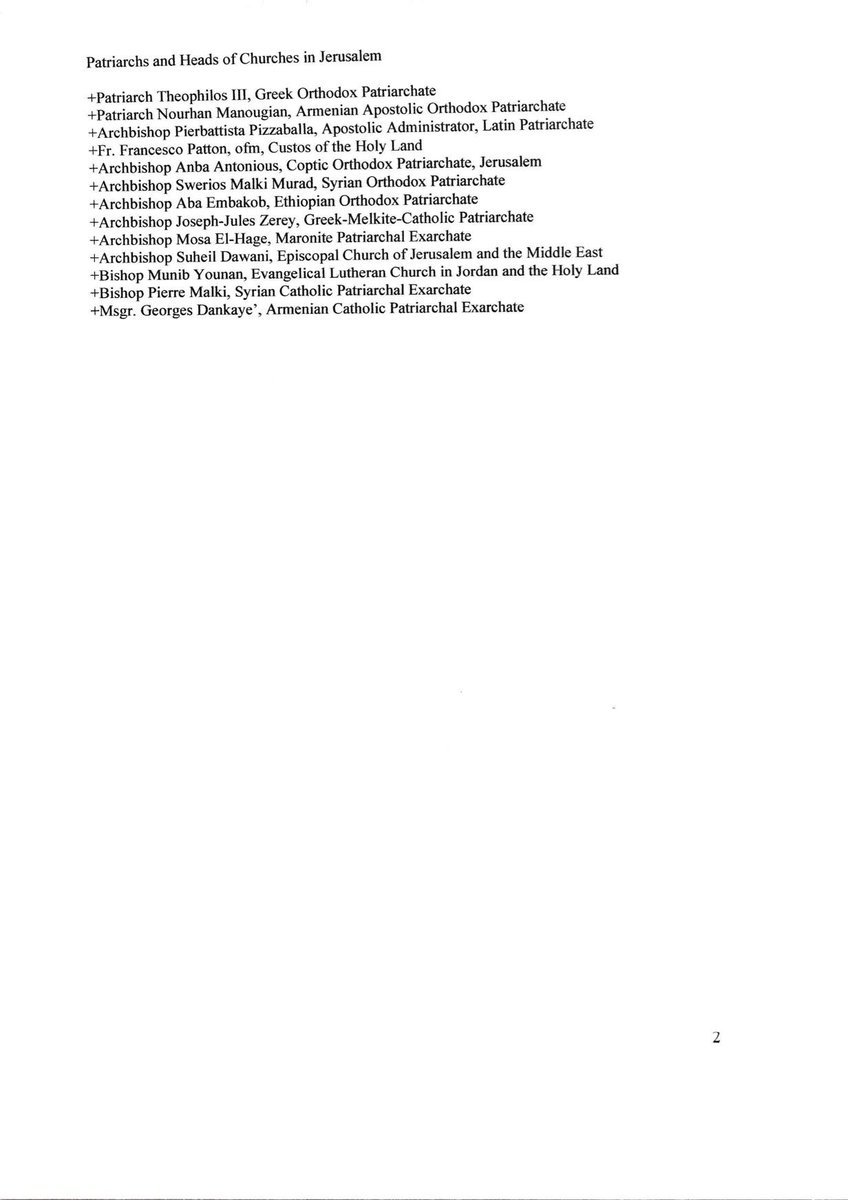 source: Farid Fernadez,  Ambassador of the Bolivarian Republic of Venezuela in Greece.
The latest developments in the region show that the religious leaders of Jerusalem are right.
Protests and clashes broke out clashes in small parts of Jerusalem, in Hebron, Qalqiliya, Gaza, West bank on Friday, more than 100 palestinians have been wounded so far.
Protests were currently taking place also in Jordan, Egypt, Istanbul, Bagdad, Indonesia, Pakistan.