An earthquake with a magnitude 4.6 on Richter scale rattled Athens and central Greece early Sunday morning, witnesses said, with no immediate reports of damage.
The epicenter of the earthquake was in the coast of Dombraina, 86 km west of Athens at 6.02 am (0402 GMT) and 33 km north-west of Corinth in the Corinthian Gulf.
The tremor had a focal depth of 5 kilometers.
Preliminary measurements spoke of 4.7 and even of 5.2R.
The earthquake was felt also in Athens, Sterea and the Peloponnese.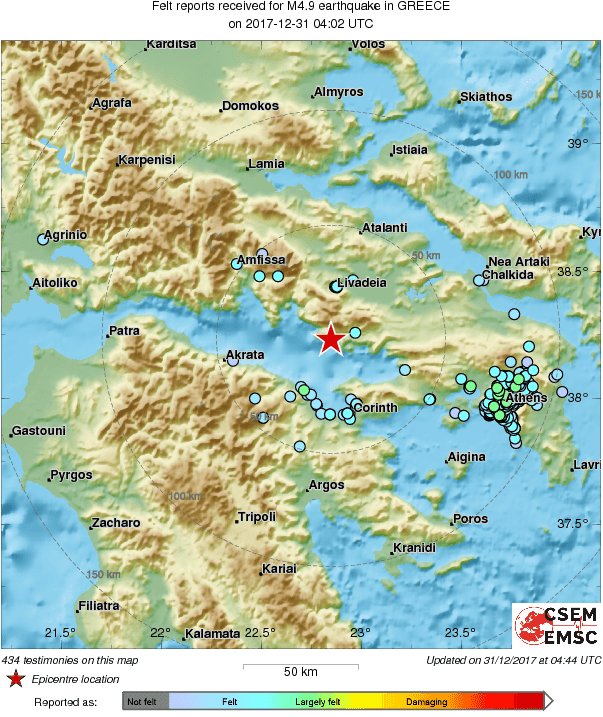 "It felt like two earthquakes in a row! It was quite strong. It woke me up," one person wrote on the European-Mediterranean Seismological Centre website.
Speaking to amna.gr, Seismologist Efthimios Lekkas, Professor of Dynamic Tectonic Applied Geology and Natural Disaster Management of the National and Kapodistrian University, expressed cautiousness as to whether this was the main earthquake.
No damages or injuries have been recorded.